"Hold on, take a moment to celebrate. There is music in the wind, let's dance one more time. There's a rhythm deep within, let's dance one more time. One more time, sing a song, we will remember."
These were the stirring lyrics that rang out across the Smith Secondary Assembly Hall on May 25th as the Class of 2019 raised their voices in perfect unison, the joy palpable in the air. Proudly singing their farewell song to the people that helped them reach a milestone unattainable for many young people in Tanzania – graduating from secondary school – they sang their gratitude for what had been and hope for what was yet to come.
Special guests, sponsors and donors from Australia, the UK and the United States, parents, St Jude's staff and students packed out the hall to see the school's fifth Form 6 year group walk across the stage to receive their leaving certificates.
St Jude's Founding Director, Gemma Sisia, honoured not only the students but the whole St Jude's community who have worked together tirelessly to create long-lasting change for the students throughout their 13 years of education.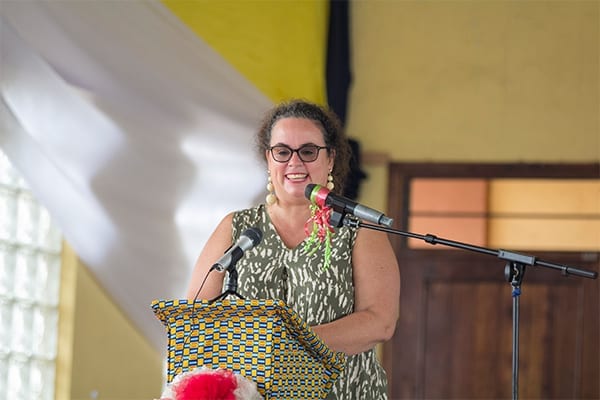 "It is a wonderful celebration today, it's our largest Form 6 cohort so congratulations to all 169 of you. You have a future of opportunity stretching out in front of you. However, you wouldn't have reached where you are without a lot of people behind you doing a lot to help you on your way."
"You wouldn't be in this hall if it wasn't for the Smith family, we wouldn't have a school if we didn't have a School Board - Mama Maeda has never missed a board meeting, our Parent Committee who help bridge the gap between home and school and, of course, we are very humbled by the contribution of our sponsors and donors," Gemma said from the heart.
She also recognised all of the staff, without whose contribution the school would not run. Managers were gifted the sought-after Tanzanian delicacy of a chicken and our hardworking Secondary Headmaster, Mr Mcharo, was gifted a cow! He has plans to share his gift with the whole school.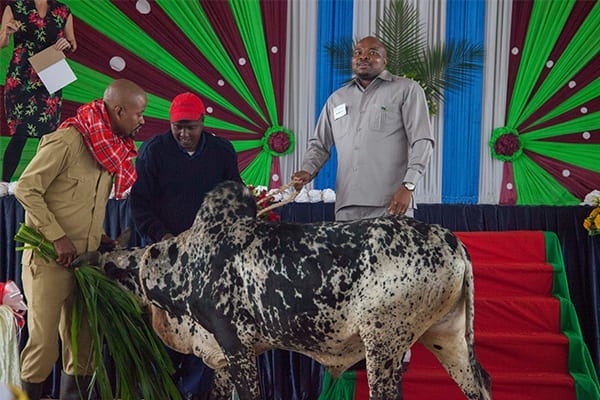 Primary students and the award-winning Ngoma dance club added vibrant musical items to the program and Mr Tsingay ensured the proceedings ran smoothly taking the role of Master of Ceremonies.
A highlight of the day was a passionate address from graduates Rahim and Zulfa, who reflected on the achievements of their year level and the challenges ahead of them.
"We would like to show our sincere appreciation to our beloved Mama, Gemma Sisia, for her hard work and kind-hearted spirit. You have supported our education by working with donors and sponsors for so many years! Many of the sponsors and donors have crossed oceans to witness our graduation today and your work has made us stronger people." Rahim insisted.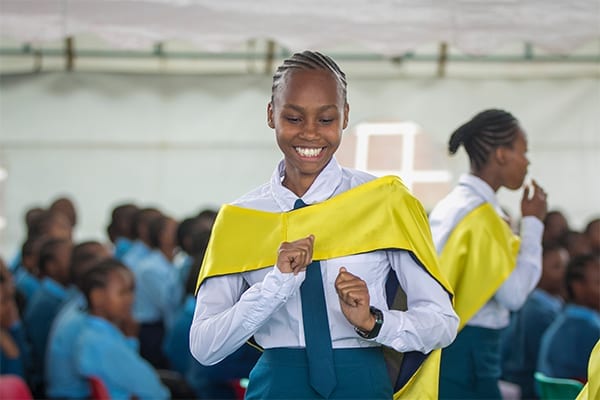 The audience also heard from sponsor, Jenny Fitzpatrick, who spoke to the graduates on behalf of all of the school's sponsors and donors, particularly all that had travelled long distances to be part of the day.
"The graduation program is a wonderful experience and a wonderful chance to get to know our students. We would like to thank your families who have welcomed us into your homes and into your hearts. You are the future, enjoy your celebrations," Jenny beamed.
Before drawing the ceremony to a close, Mr Mcharo asked students to remember one important thing from their time in the classroom, "mathematics teaches us one important thing, every problem has a solution". Our graduates are now equipped with the tools to be a solver of problems; a receiver of opportunities and a beacon of inspiration.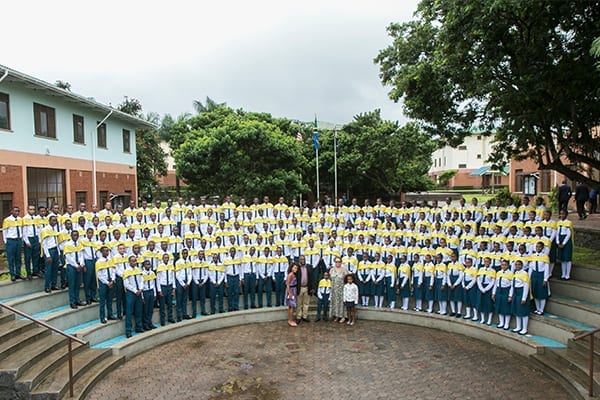 It's all thanks to the combined effort of thousands of people worldwide, who see the change that is possible for our students. Celebrating 169 of our Form 6 students graduate demonstrates exactly how St Jude's is fulfilling its mission of 'fighting poverty through education'.
Congratulations to the Class of 2019, we are all so proud of you.
Give more bright, poor students the gift of graduation by sponsoring their academic scholarship today as part of our 2019 Annual Appeal.
Replies