Students and staff have entered one of the most testing times of the school year this month, putting pen to paper for the midterm exams.
National Examinations in Tanzania are tough and all students across the country are required to be assessed at multiple stages of their schooling. Exams in Standard 7, Form 1 and Form 6 are particularly crucial as they will have to reach a standardised level to be able to move on to the next stage of their education.
The midterm assessments are designed to identify students' progress so far and enable teachers to give students who might be struggling additional support. They also contribute to the student's all important report card, sent home to their parents and to their sponsors.
For primary student Theresia, her five exams are helping her to thrive in high pressure environments, something she'll very much need to fulfil her dream of becoming a doctor.
"This year I think I improved because I got more time for revision and boarding has contributed a lot to my performance because we get time to exchange ideas and we get more time to revise. This year I think I am going to improve more than any other year," Theresia beamed.
Students will sit up to eight exams over the two-week period, testing their nerve, as well as their learning.
"Sometimes we get nervous but we advise each other before and after the exam. One thing that helps me is when you get the exam you first settle and read the questions twice," Theresia said taking a deep breath as she speaks of her exams.
St Jude's Primary Headteacher, Mr George ensures all his teachers help prepare the students psychologically and intellectually, especially for those where exams on this scale are a new challenge.
"At a primary level we have students who are doing the new curriculum which was introduced by the government from 2016. With the new curriculum we have a new subject called "Civic and Moral", so that is something we are all still having to adjust to," Mr George reported.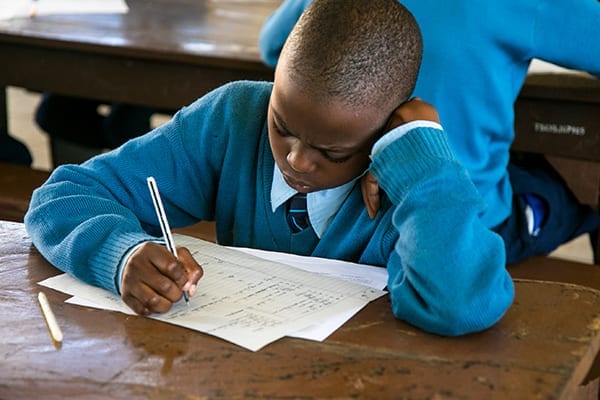 For Secondary Headmaster, Mr Mcharo, who oversees students at the opposite end of their schooling, the exams are a tool to see if his senior students are reaching the benchmark for further education.
"We have those who want to apply for scholarships to higher education which have conditions, universities need to know if students continually perform well. Students up to Form 4 are expected to have a minimum Grade B in performance and A level students need to have a Grade C," Mr Mcharo explained.
Sharing his vision for The School of St Jude, Mr Mcharo says that while the school has a history of performing well in the National Examinations he has aspirations to see the school firmly placed in the top five performing schools in Tanzania.
"We hope the performance of our school is improving because we've been a bit more strategic on how we approach assessment. We help create a similar environment and pressures to when they take their exams for real, this helps them be prepared and helps them to study consistently across the year by being assessed regularly."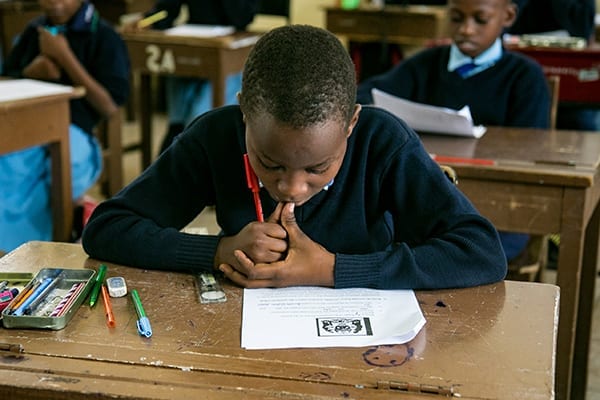 School Prefect and Form 5 student, Silvia, knows these exams are one of the key steps in her St Jude's education journey. The knowledge she's learnt ahead of her maths and science exams are giving her the best chance to become a pharmacist.
"My best subject is chemistry and I want to perform high. For me at the start of the exam, I check the questions that I can get the most marks and I start doing them first. I think studying, exercising and sleeping in the lead up to the exams helps a lot," Silvia revealed.
But perhaps the best advice comes from the aspirational secondary school leader.
"Work hard is twentieth century vocabulary; we encourage students now to also work smart," Mr Mcharo smiled while observing his students studying hard in the Smith library.
Turning one of the most testing times, into the most rewarding.
Support one of our aspirational students, and help them achieve in their exams by sponsoring an academic scholarship today.
Replies