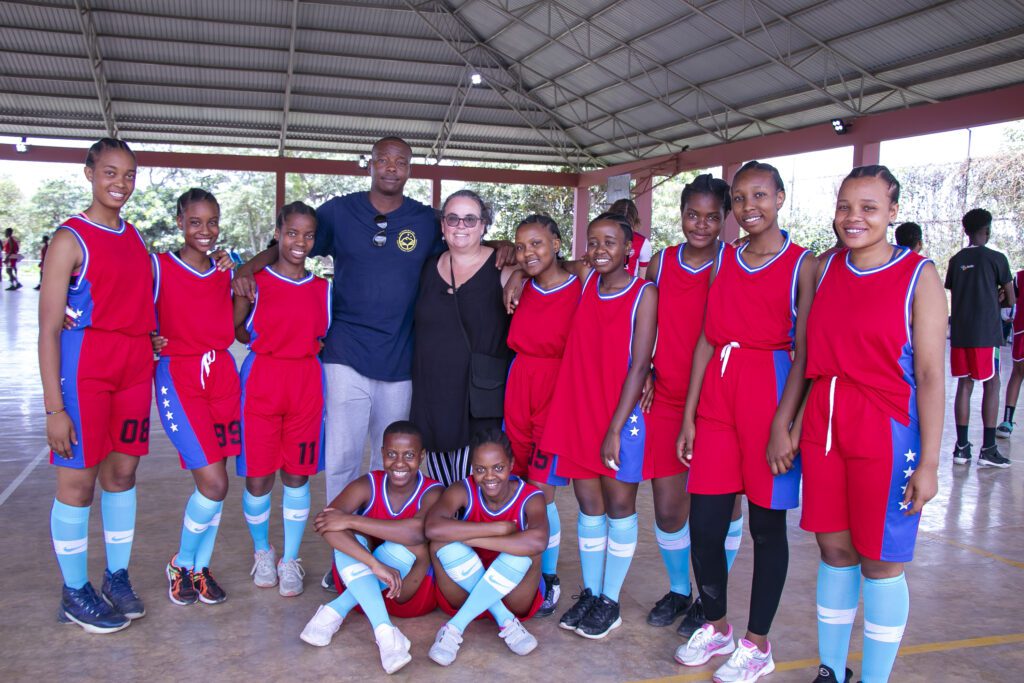 Over the past two years, The School of St Jude has been making a concerted effort to improve and expand its Sports Program. More sports have been added, more coaches have been hired and more time has been dedicated to sports practice.
After all this hard work, St Jude's decided it was time to put its student athletes' skills to the test, with its very first interschool basketball competition. In late March, St Jude's hosted the Bluesand Basketball Tournament at Smith Campus.
Six local schools paid an entry fee and fielded 5 boys teams and 4 girls teams.
"The tournament aimed to get the students competing at the highest level, having fun, fundraising, and building good relationships with other schools," says Mr Mziray, the school's Sports Officer and one of the tournament organisers.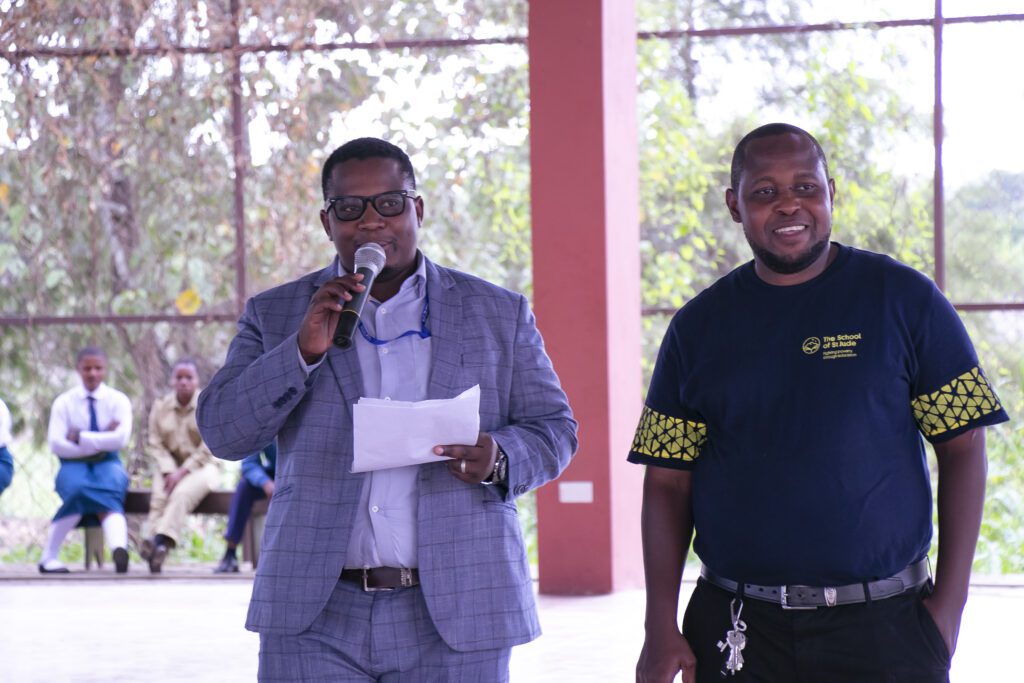 The competition was played round-robin style, so all teams of the same gender got the chance to play against each other. This made for a busy day of competition, but the enthusiastic players took it all in their stride.
In addition to these main competitions, there were challenges for individual players. Mr Mziray explains, "We had three challenges in between the rounds which were One vs One, Free Throw and Three-Point Shooting."
These challenges proved popular, with plenty of players signing up to test their skills.
In addition to the on-court action, there was also a busy food tent where hungry competitors could purchase lunch. The St Jude's teams all enjoyed hot dogs – definitely a change from their nutritious school meals!
At the end of the day, the boys' team was thrilled to place second in their section. The girls' team just missed out on a place, but had a great day nonetheless.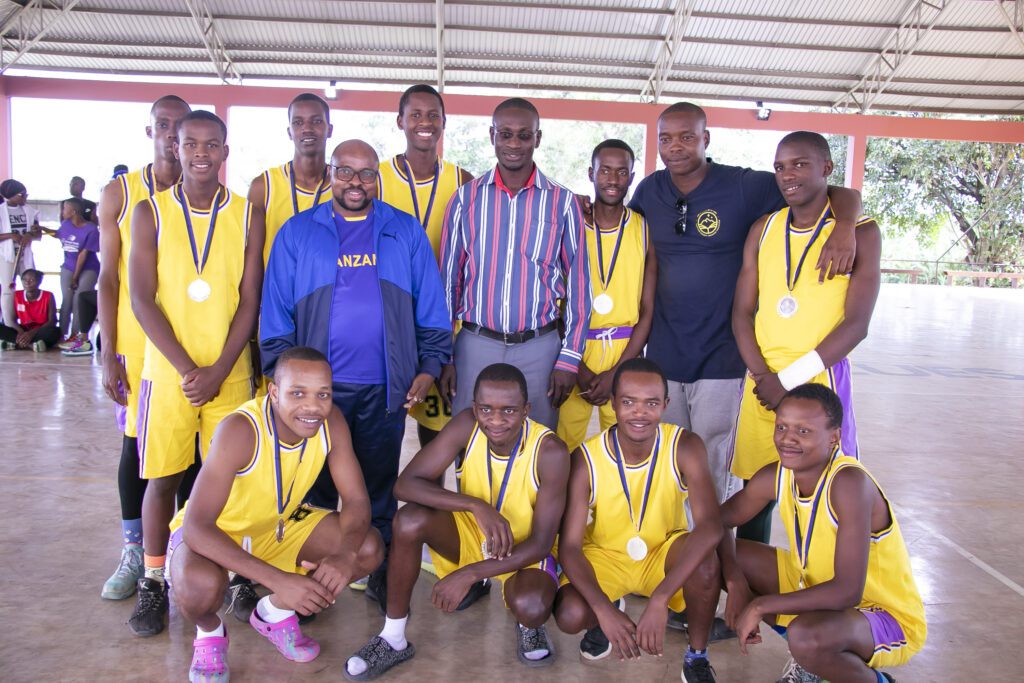 Placing or no placing, Mr Mziray judges the day to be a success. "As our first-ever sports tournament, it was successful. We plan to host more tournaments in other sports like football, netball, volleyball, and athletics in the future," Mr Mziray reports.
"We encourage our students to participate more in sports activities and allow them to compete with different schools. We are showing other schools how serious we are in sports, nurturing our students' morale, developing a sports culture and building a network with other schools," he reflects.
The Bluesand Basketball Tournament is the first of many to come at St Jude's. Through competitions like this, students get the chance to hone their physical skills, improve their teamwork and meet peers from different schools. It might seem like 'just sport' to some, but St Jude's knows that opportunities like this offer students so much more than the chance to win a medal.
Make a donation to support St Jude's Sports Program, a crucial part of our holistic approach to education.
Replies