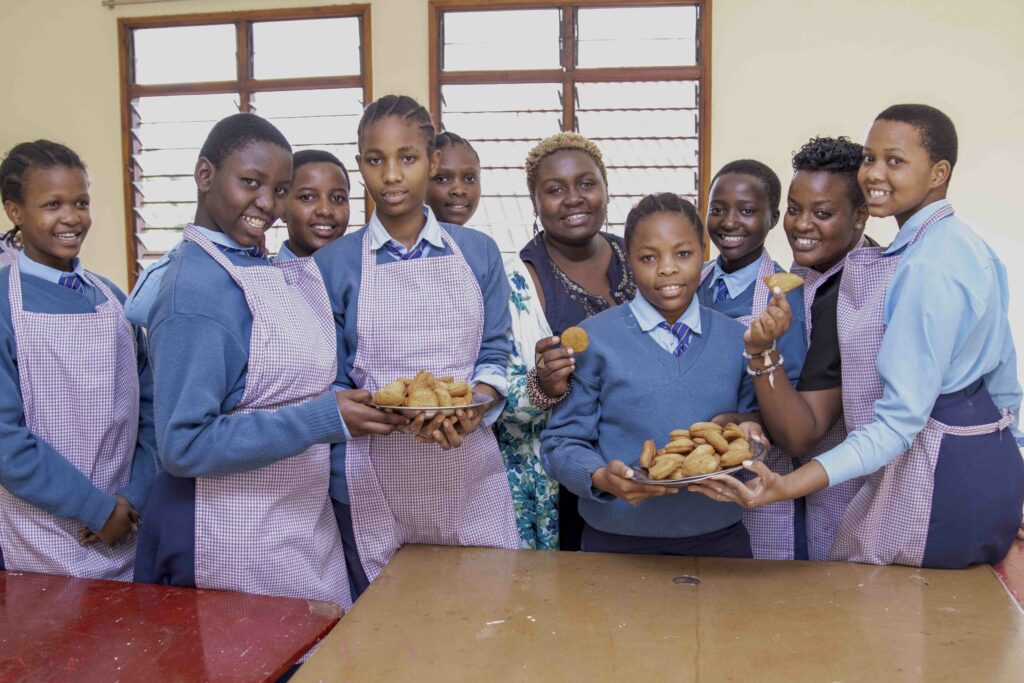 Once a week, about 80 students from St Jude's Girls' Secondary School take part in a cooking class. They are part of the Cooking Club, one of the extracurricular clubs on campus which teaches students basic cooking skills. Among them is Amina, a Form 3 student with a particular interest in cooking.
"I learned how to cook from my father," says Amina. "Being an older sister at home meant that I had to adopt cooking skills early on so that I could take care of my younger siblings when parents weren't home," she explains.
Like many children in Tanzania, Amina learned to cook so that she could help her increasingly busy parents with day-to-day house chores. The more she tried her hand at cooking, the more she loved it and it soon became a favourite activity for her.
"My father showed me how to prepare simple meals that didn't require much skill or time," recalls Amina. "Naturally, this meant ugali, which was my favourite food and reinforced my desire to learn cooking," she adds.
Ugali is a stiff porridge made of maize flour, similar to polenta. It is one of the most popular foods in Tanzania. Ugali is traditionally taken with a side dish which may include beans, vegetables, meat, or fish.
When Amina joined secondary school and moved into boarding, she knew she would spend less time practising her favourite hobby – but she needn't have worried. In 2021, a new Cooking Club was started at St Jude's Girls' Secondary School to cater to students who enjoyed cooking.
"In Tanzania, most boarding students don't really get the chance to practise cooking until they move on to university or start living on their own, which is quite unfortunate because cooking is such an essential skill to have," says Bertha, one of the founders and mentors of the Cooking Club. "With the Cooking Club, students can still improve their cooking skills while keeping up with their studies," she adds.
As a mentor of the club, Bertha aspires to equip students to do more than just prepare food. She prepares them to be resourceful in their next phase of life.
"At the club, we teach our students about kitchen hygiene, organisation, sourcing and purchasing, and even management skills," says Bertha. "These are important life skills that go all the way into their future lives," she adds.
When students learn how to cook, they gain a new appreciation of where food comes from and how to prepare simple, healthy meals and snacks.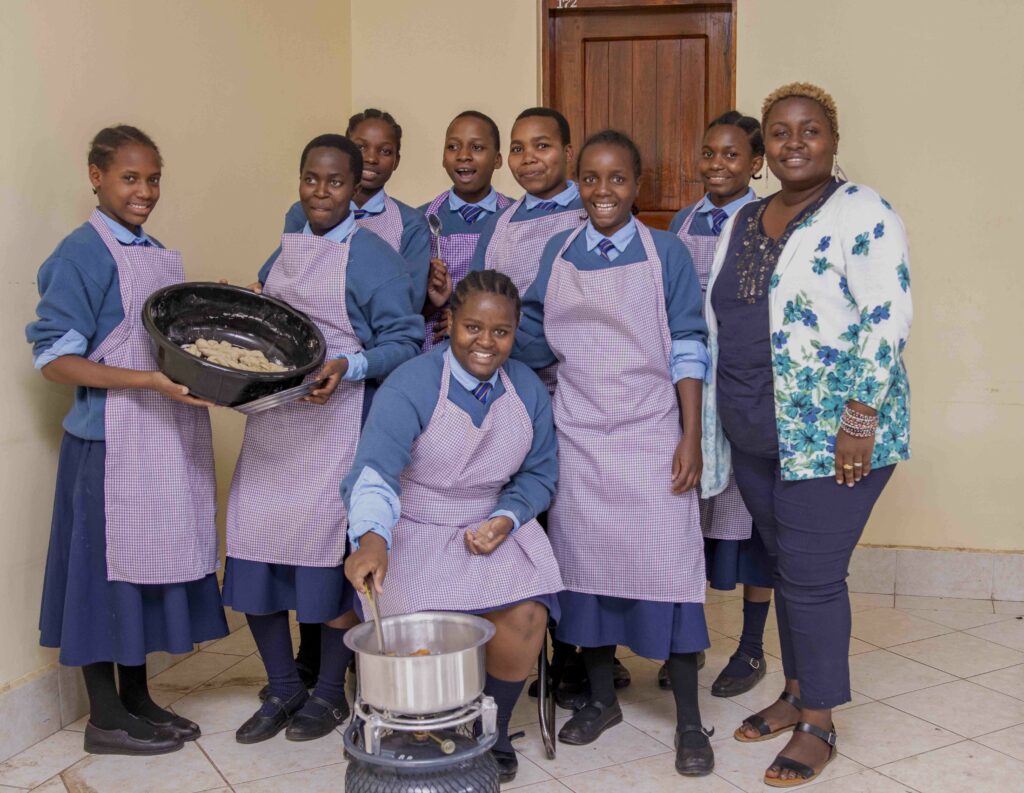 The Cooking Club is one of the 41 clubs at The School of St Jude which equips students with valuable extracurricular and co-curricular skills. With the resources St Jude's supplies, and mentors like Bertha, students like Amina are acquiring valuable practical knowledge for a healthy, happy future.
Your support provides our students with resources and mentors to impart them with practical life skills. Donate today!
Replies