Art and music are integral parts of St Jude's curriculum, helping to deliver a holistic education that allows students to develop real-world skills and self-confidence. Our teachers' dedication in every lesson contributes to this ethos.
Inside Art Class
"Grab your soap and let's get carving!" Mr Kephas says to his students.
To demonstrate the process of sculpting, he turns on a projector and monitors each student.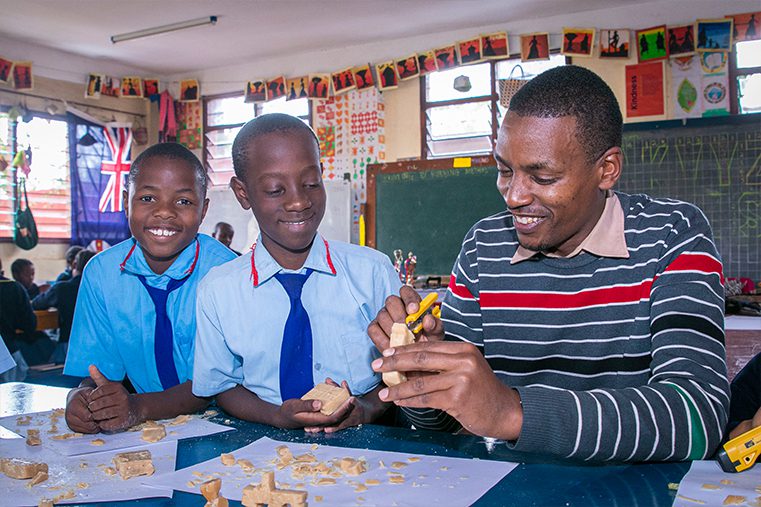 "Today's lesson is about carving with soap. Soap carving inspires creativity in students, especially younger ones," explains Mr Kephas.
"I teach Standard 1 to 7 in primary school and Form 1 and 2 at our girls' secondary school. I am, however, always available to assist older students in their spare time," says Mr Kephas.
Having begun his artistic journey at a young age, Mr Kephas understands the importance of nurturing talent at an early age.
"I have loved art since I was a child. I would go through my brother's school books, drawing on them. I remember I would get in trouble for that," chuckles Mr Kephas.
"But, my parents noticed my talent and supported me by giving me papers and pencils that I could use for drawing," he adds.
"Students learn soft skills such as time management and teamwork through art. It helps them develop social and emotional skills as well. We can develop well-rounded individuals by cultivating these qualities from an early age," emphasises Mr Kephas.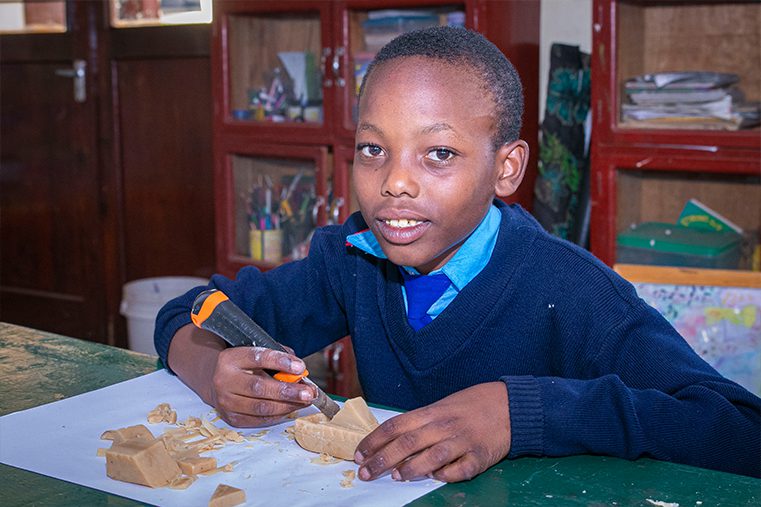 George, a Standard 5 student, is thrilled with today's lesson. "I'm carving a boat today," he says.
"Art lessons are so much fun for me. I get to learn how to make things in different ways," George adds with enthusiasm.
Inside Music Class
In the music classroom, more laughter and excitement can be heard. Mr Beda has been a music teacher at St Jude's for 13 years.
Like Mr Kephas, Mr Beda is passionate about inspiring students' innovative spirit and watching their imagination come to life.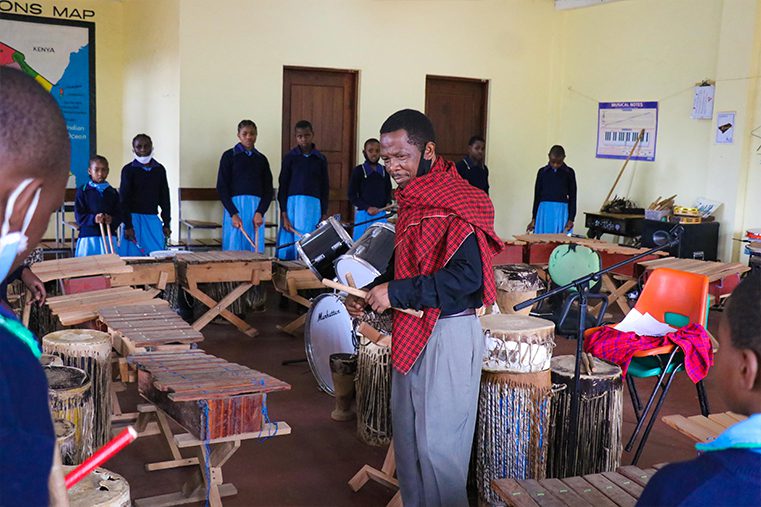 "Coming from a musical background, I love music. The art of music goes beyond singing… it's about learning sounds, the music language and the instruments."
"I help my students develop their talent by practising. I teach them how to play both traditional and modern instruments."
"Music stimulates creative thinking. Even if students don't pursue music careers in the future, they learn how to be expressive and gain the confidence to try new things without fear of failure," explains Mr Beda.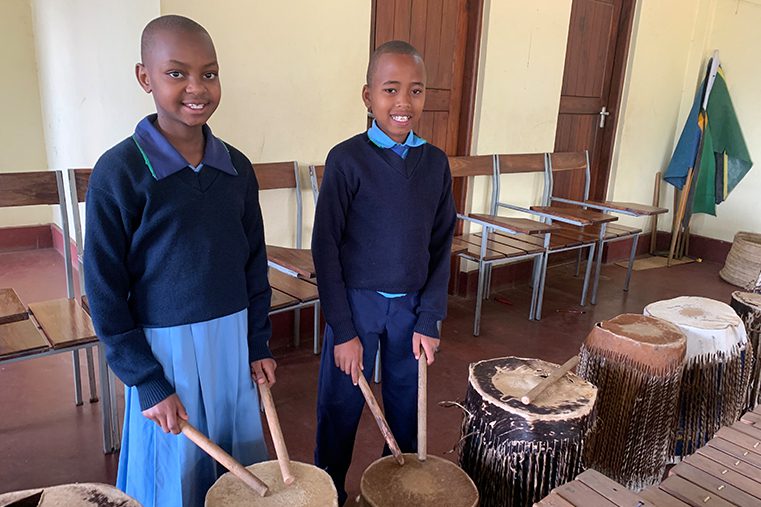 Learning how to play the drums are Joan and Joshua, Standard 4 students. "Music helps us learn about our traditional dances and culture. We also learn to dance, play instruments, and sing," says Joan.
"Mr Beda is teaching us how to play the national anthem on the drums," describes Joshua.
Joan hopes to one day be a music teacher, "I want to pursue teaching music after I complete my higher education."
St Jude's encourages students to express themselves through art and music, transforming their creative energy into beautiful works of art and empowering them with skills to help them thrive in the future.
Help teachers like Mr Beda and Mr Kephas continue to cultivate young talent by donating today!
Replies