When Zahra, Standard 6, danced her way out of the school gates on Uniform Day in 2015, she knew she had received a precious gift.
"I remember my first day, I was so happy, my Mama was crying. We knew this was my golden chance to have a good future," she explained.
"Because of St Jude's, I have learnt new skills and learnt about entrepreneurship. I can reach my dream of becoming an entrepreneur one day. It will be good to own a business in Tanzania, my big dream is to be a leader," Zahra smiled.
Zahra is the only child in her family. Her father earns a small wage driving a motorcycle taxi. Her mother was previously employed as a house-maid, but due to the COVID-19 pandemic, has been stood down from work.
"Life has been tougher since coronavirus started. When Mama lost her job I was scared, because some of our needs cannot be met. Only Baba (father) is working now."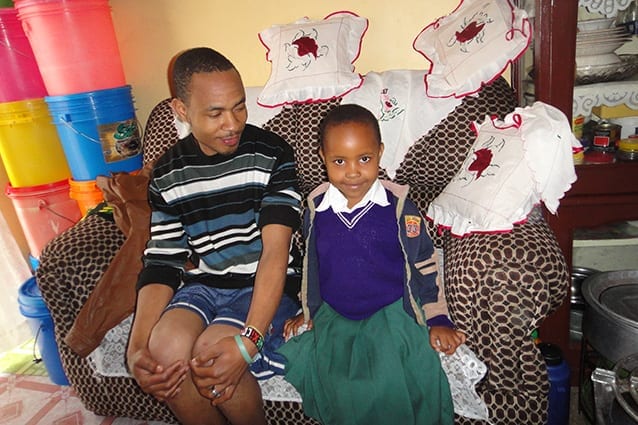 Although the impact of COVID-19 presents challenges for students, particularly while schools remain closed, St Jude's families have expressed heartfelt gratitude for additional support.
"We were so happy and thankful to the school. Mama was smiling a lot. The school did not forget us," Zahra shared.
When asked what she loves most about attending St Jude's, Zahra paused and, giggling, tipped her head towards the rainbow-coloured play equipment.
"I love everything. My dreams can come true."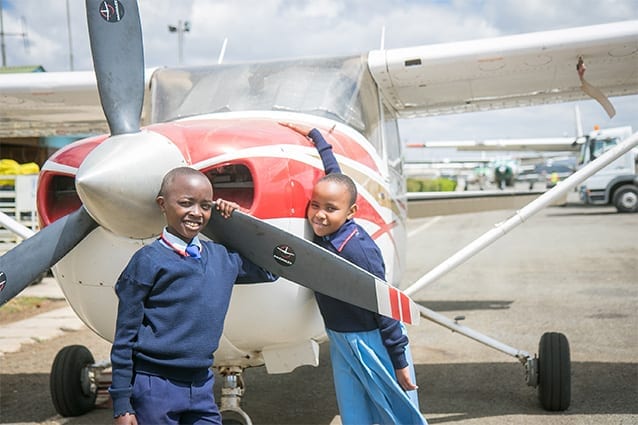 Christopher, also in Standard 6, echoes Zahra's expression.
Christopher lives in a small mud house on the outskirts of Arusha City, with both parents and one younger sister.
"One of the best things I can do is help my family at home using what I learn at St Jude's," Christopher said.
Christopher's mother earns a small living as a tailor, while his father works on construction sites. Like Zahra's parents, their incomes have been compromised due to COVID-19.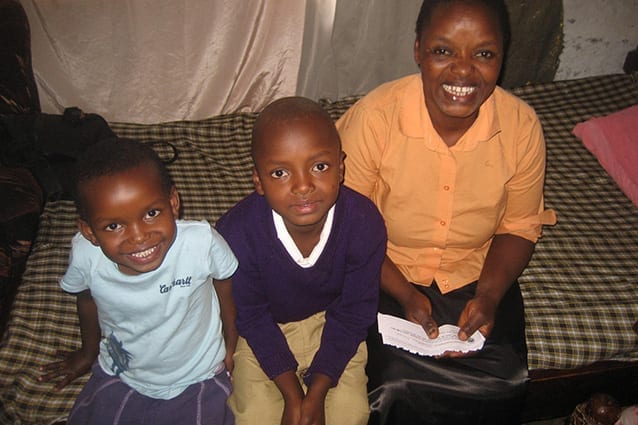 "Not many people are leaving the house to bring Mama things to sew. As for my father, he is only working four hours per day, not full days. I feel bad for the situation, but at least the corona pack [COVID-19 Family Care Package] helped us," he expressed.
Christopher dreams to be a doctor so that he can help protect Tanzanians against infectious diseases.
Because of you, Christopher is well on the way to reaching that goal.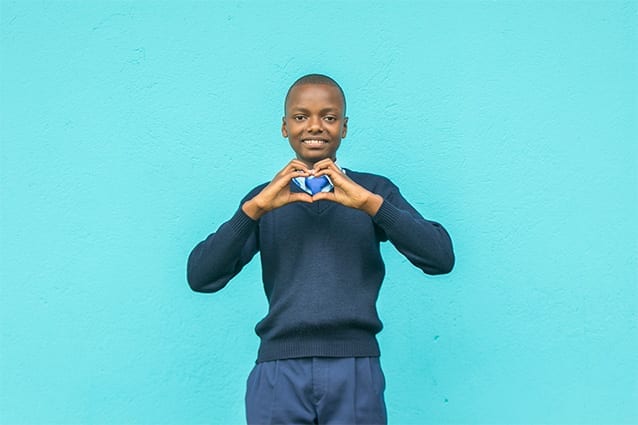 "Before St Jude's, I used to go to government school. Here [at St Jude's], I can take school buses. We eat good lunch. My sponsors sometimes send presents, they really help my family. My parents are happy because they know I am safe at school."
Your donation to The School of St Jude means more to our families than simply a free, quality education: It is a gift of hope and opportunity. Donate to our annual appeal so that you can empower students, like Zahra and Christopher, to build a bright future within Tanzania.
Replies