Ever wondered what it's like behind the scenes at our Student Selection Days?
The opportunity to attend The School of St Jude is a highly competitive process. Scholarships are only offered to applicants who demonstrate academic excellence, and come from backgrounds of severe economic hardship.
The student selection process, led by our Community Relations team, and overseen by team manager, Charlotte, takes months of organisation and logistical planning.It involves over a hundred staff members, from guards, gardeners and bus drivers, to academic and administration teams, sacrificing Saturdays during selection periods to help on Student Selection Day and, in following weeks, poverty assessments inside hopeful students' homes.
Student selection season for secondary students takes place between April and July, with primary students selected between August and October.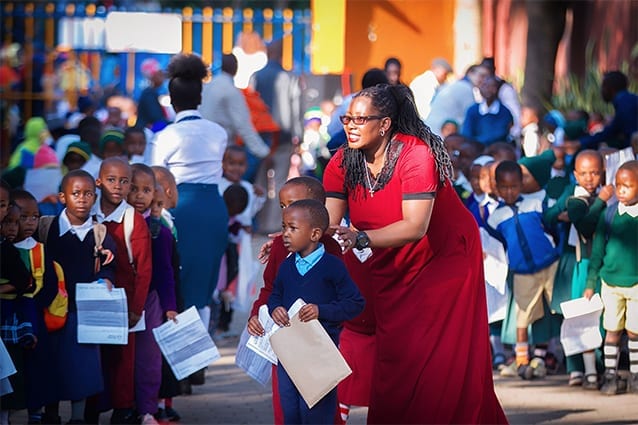 Standard 1 and 2 students, aged between 6 and 8, are our youngest recipients of a free, high quality education, and their selection process attracts the largest number of scholarship applicants.
Philomena has worked in St Jude's Community Relations team since 2010 and has since played a vital role in selecting many of our students.
"Weeks before Student Selection Day, our team visits government schools within Arusha to deliver invitation letters to students who score in the top 10% of their government school Preparatory and Standard 1 classes. It is a huge activity."
Academic testing begins at 8.30am on selection days and usually runs until 5pm. However, many students and their parents start lining up outside the Sisia Primary Campus gates from 6am.
For secondary scholarship applicants vying for positions in Form 1 (Grade 8) and Form 5 (Grade 11), the journey to Student Selection Day is much longer and more arduous… and not just in travel time!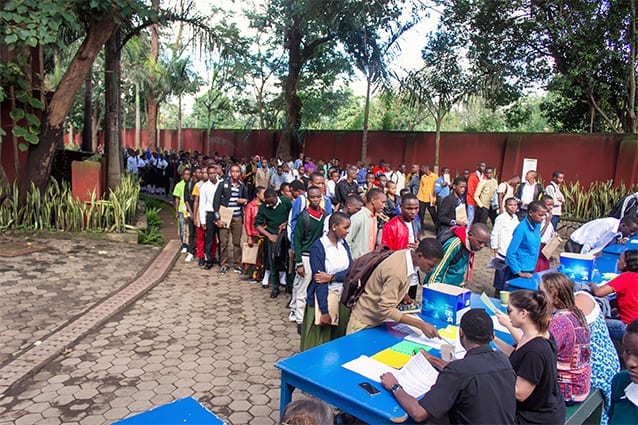 Form 1 applicants are invited from within the Arusha region, whereas Form 5 scholarships are offered to top-scoring secondary students from government schools in surrounding regions, as well as the Arusha region.
Successful Form 5 applicants will have received only a government school education for a decade, and many travel for more than a day via public transport to be at St Jude's to sit their academic test.
Their resilience and potential for success is already proven; advancing from primary school to secondary school in Tanzania is uncommon. Additionally, with 4,614 O Level (Form 1-Form 4) schools, and only 540 A Level (Form 5-Form 6) schools in Tanzania, advancing from Form 4 to Form 5 is highly improbable for the majority of students.
St Jude's Form 1 and Form 5 scholarships provide a pathway for young, disadvantaged Tanzanians who have already demonstrated their academic skills, to progress beyond their means and their imagination.
Students who successfully pass St Jude's challenging academic test and document checks on selection days are visited in their homes at a later date by poverty assessment teams, comprised of academic, business and facilities staff, as well as Parent Committee members.
It may take between 12 and 16 hours per day for poverty assessment teams to interview six Form 5 applicants, due to the long distances the teams have to travel.
Poverty assessments are always challenging, regardless of whether the applicants' families are based locally or far away. Assessment teams encounter additional challenges, though, when travelling long distances to interview prospective Form 5 students in their homes.
Our bus fleet scales roads along the steep outskirts of Mount Kilimanjaro, traverses rocky terrain in remote tribal villages and, sometimes, get stuck in thick mud. Weather occasionally prevents our buses from reaching students' homes on the first attempt, particularly during Form 5 student selection.
"In my first week at St Jude's I found myself on a school bus, trundling around the Kilimanjaro region participating in Form 5 poverty assessments. The rain was so heavy that our bus struggled to drive uphill on long, muddy roads. We became bogged and eventually had no choice but to make our way back to a main road. Unfortunately we didn't make it to that student's house that day, which made me think how hard it must be for her to travel to school." Supporter Relations Officer, Eithne, explained.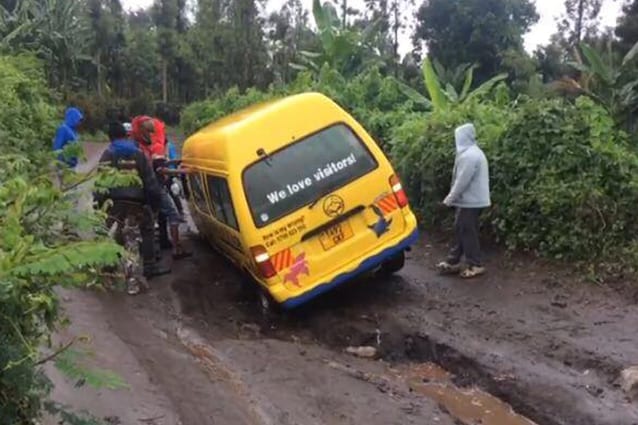 Travelling to remote areas enables us to expand the fight against poverty, and to reach some of the students in greatest need of an education.
Our Form 5 entrants consistently rank among top-scoring Form 6 graduates. Some of them, like Gift, have completed a Community Service Year and now study in leading universities in Tanzania or abroad, having attained scholarships through Beyond St Jude's and the MasterCard Foundation Scholars Program at African Leadership Academy.
A bright future is just a few short years away for students who join St Jude's in Form 5. Consider giving them a step up and sponsor an academic scholarship for one of these remarkable young adults!
Replies