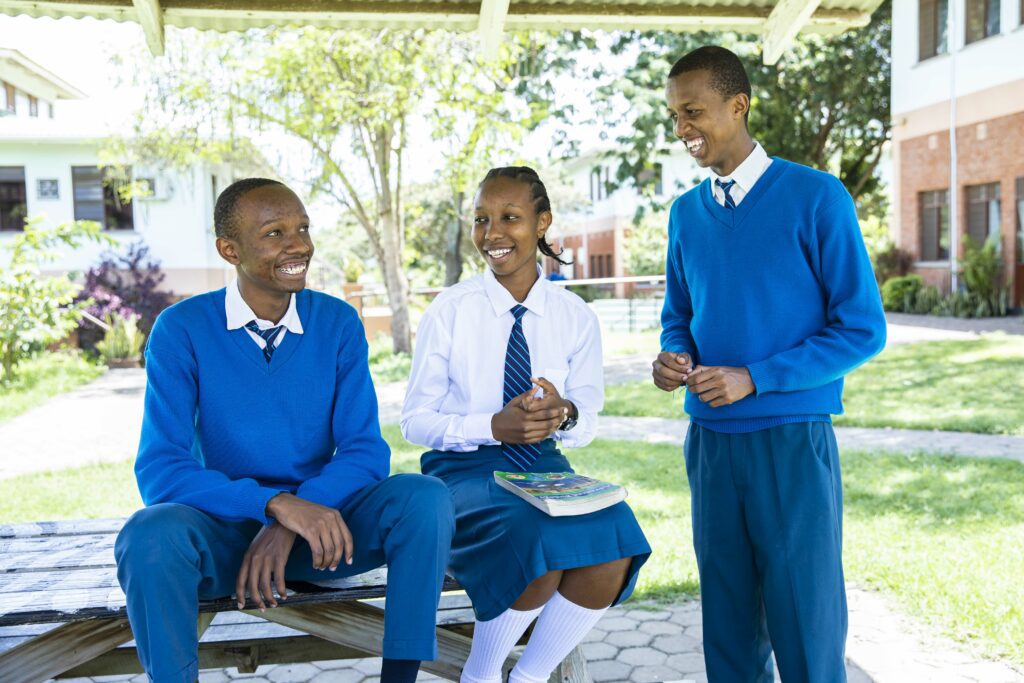 When one major life chapter closes, it marks the beginning of a brand new chapter. Facing this reality can be both exhilarating and unsettling at the same time. As graduation approaches, three outstanding Form 6 students were asked about their time at The School of St Jude and their vision for the future.
There are three key stages of schooling in Tanzania. It starts with seven years of primary school from Standard 1 to 7, then four years of secondary school from Form 1 to Form 4 in Ordinary Level (O Level) studies and two years of secondary school from Form 5 to 6 in Advanced Level (A Level) studies.
Brayan, who started at St Jude's in Form 5 and studied Advanced Mathematics, Chemistry and Physics, is a passionate individual who approaches the future with a purpose. "My goal is to address community problems like assisting health and education issues through computer coding solutions," he says enthusiastically.
Brayan is determined to study Computer Science at university. He sees himself becoming a businessman that uses his computer skills to create new software to help better the community. When asked about the challenges he may face, he responded with "the possibility of unemployment because of very few job vacancies in my field," before adding, "that's why I feel grateful to have gone to St Jude's, as the quality education I gained here increases my employability."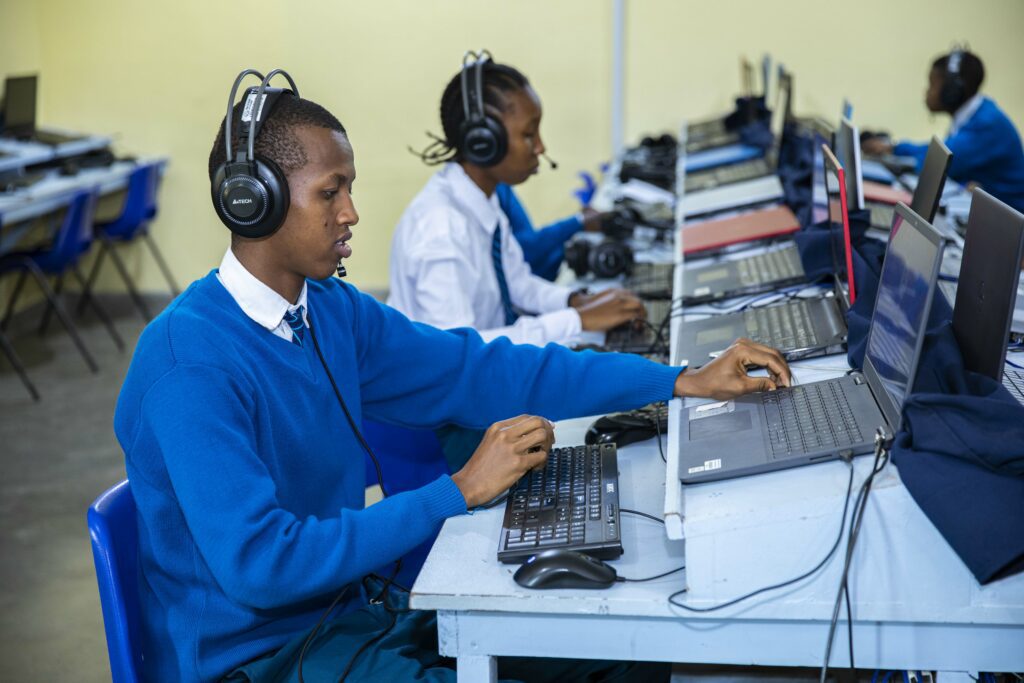 Ibrahim, who started at St Jude's in Form 1 and studied Geography, History and Language, is a quiet inspiration. "I loved the holistic education, mainly the opportunity to play sports," he says beaming. When prompted about what he wishes to study at university, he answered "I'd really love to study a Bachelor in Hospitality and Tourism. I'm passionate about the idea of being in tourism so I can learn about other people's cultures." Ibrahim spoke of the invaluable skills he learnt here at St Jude's. So, while Ibrahim knows there will be challenges ahead, such as moving away from home to study, he feels confident in the problem-solving life skills he gained during his time at St Jude's.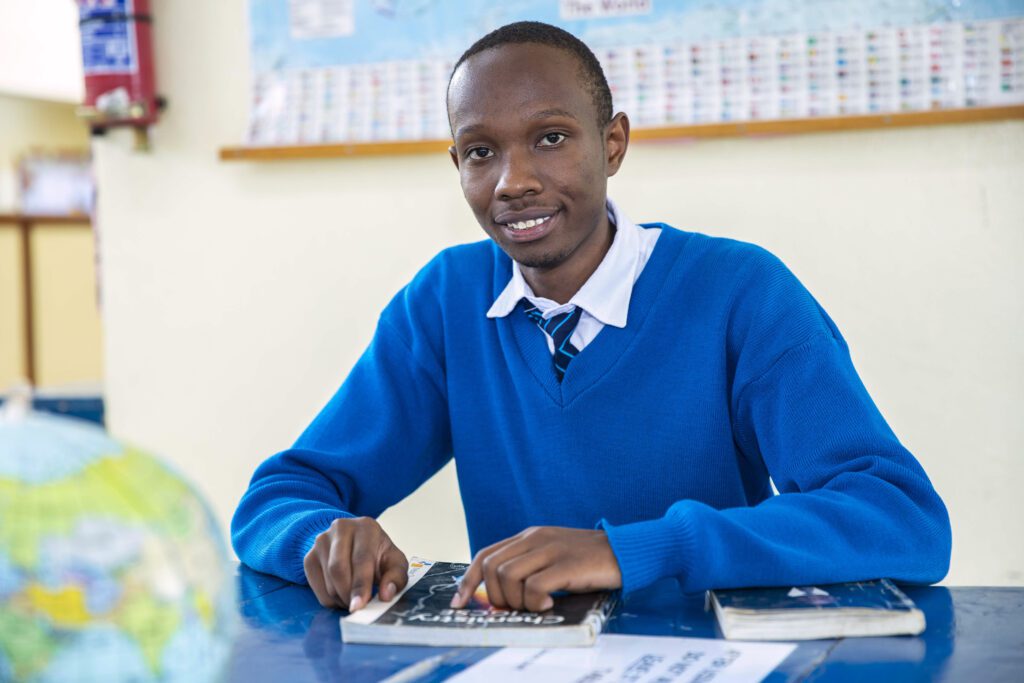 Agnes, who started at St Jude's in Standard 1 and studied Biology, Chemistry and Geography, presented herself with an upbeat and positive attitude. "I have been nurtured and have grown seeing how people exhaust their potential to the maximum just to make the world a better place," she comments cheerfully. "The heart of giving not only time but also resources, and to see how people have worked together to end the cycle of poverty makes me honoured to be here at St Jude's," she adds with enthusiasm. Agnes is driven by a passion for serving people and leading positive change in her community. This is why she wants to study Applied Biology in Environmental Conservation at university. When asked about where she sees herself in the future, she replied "As a successful person. And I define a successful person as someone that creates positive change in the lives of others."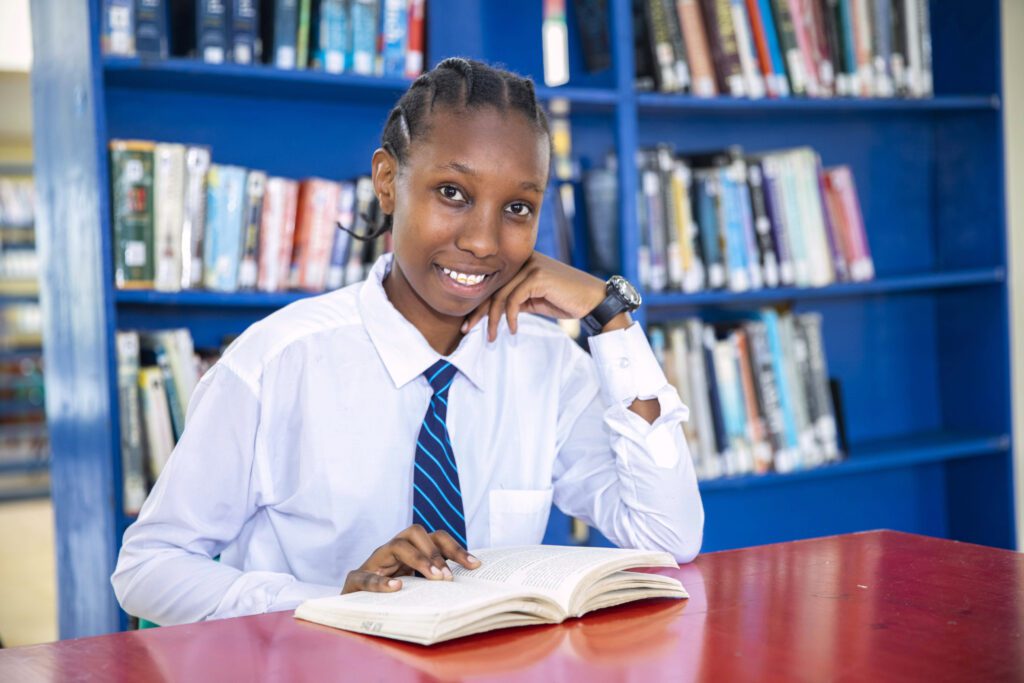 With the graduation taking place on the 20th May, it is the beginning of an exciting, new journey for Brayan, Ibrahim, Agnes and the rest of their cohort. These students of St Jude's are an inspiration in their own rights, all looking towards the future with positivity, determination and enthusiasm.
Your support inspires students to develop dreams and future aspirations. Please consider sponsoring today.
Replies