A buzz filled the Smith Campus assembly hall as more than 50 supporters from Australian enterprise software company TechnologyOne helped steer 100 Form 5 students on the right career path.
Every St Jude's student involved soaked up the opportunity to learn how they can make the most of their high-quality education, engaging in 'speed careering' with the talented international visitors.
"Students asked lots of questions about what we studied and how we got to where we are. I hope I imparted on them that within every industry there are many different opportunities. You don't have to stick to the same job. University gives you endless opportunities and pathways. I see a very bright future for these students," TechnologyOne's, Ben Malpass, beamed during the sessions.
The visitors, who are at the peak of their professions, also offered advice on CV writing and interviewing techniques, a part of the career guidance curriculum.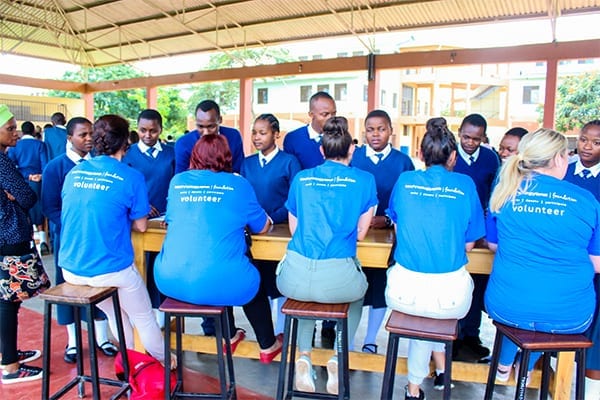 "It's a priority for the school for students to be job ready. Speaking with professionals helps open the eyes of our students to all the possibilities within each course of study. Students start selecting their education path from Form 2 so they need guidance quite early. They might be the best students at advanced mathematics but they may not know how to have a conversation with someone during an interview or have critical thinking. Having extra lessons and professional talks in place is fantastic; students are becoming more engaged," St Jude's, Deputy Director, Angela Bailey, expressed.
Those extra regular career guidance classes are now possible after the appointment of full time Career Guidance Coordinator, Mr Elibariki, this month.
"Career guidance is growing at the school. Before coming here, I worked at a college so I am able to give students a real insight into what to expect in higher education and help them make informed choices. We use different theories to work out each student's strengths and what career would suit them. We are doing job market research so we can tell our students the thriving and growing industries they can enter into," Mr Elbariki explained.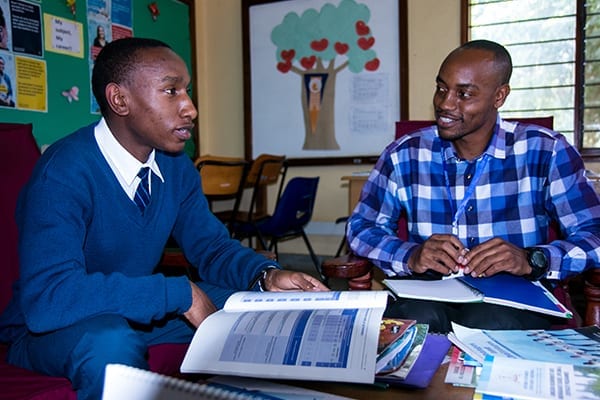 One of more than 1,000 secondary students to benefit from the extra expertise is Form 6 Graduate, Ojungo, who admits that before St Jude's his life was already mapped out for him.
Despite loving science from an early age, like many Tanzanian children, his only career opportunities were presented by his parents who struggled to support the family themselves. Life was tough, living in a mud hut home without electricity and water supply. Ojungo recalls an endless cycle of wanting to "break out".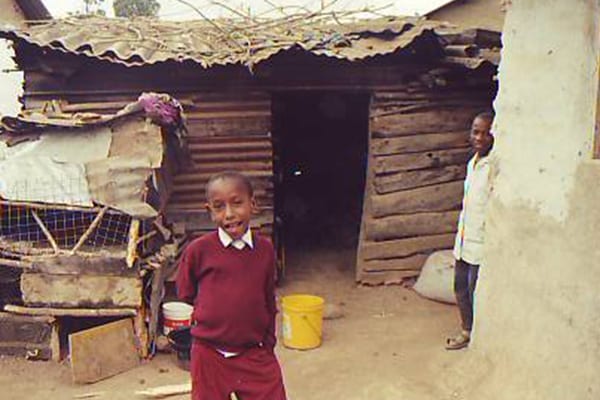 Fast-forward a decade and ten years of St Jude's high-quality, free education and things look very different. Ojungo credits the career advice outside the traditional classroom, as well as what he learnt in it, to his success.
"Thanks to the career guidance team, I have decided to study Biochemistry at University. The staff helped me identify my strengths and I want to do research into different chemicals that help the world at large. Most Tanzanian students don't have a chance to ask someone for career advice and if I didn't have that, I could have selected the wrong areas to study and found it difficult to get employed," Ojungo reflected.
Showing how the future scientist can now see the possibilities that come from achieving his full potential, one career guidance lesson at a time! Help us continue to offer our students the support and advice they need to navigate their path to become professionals, donate to our Career Guidance program for our 2019 Annual Appeal.
Replies