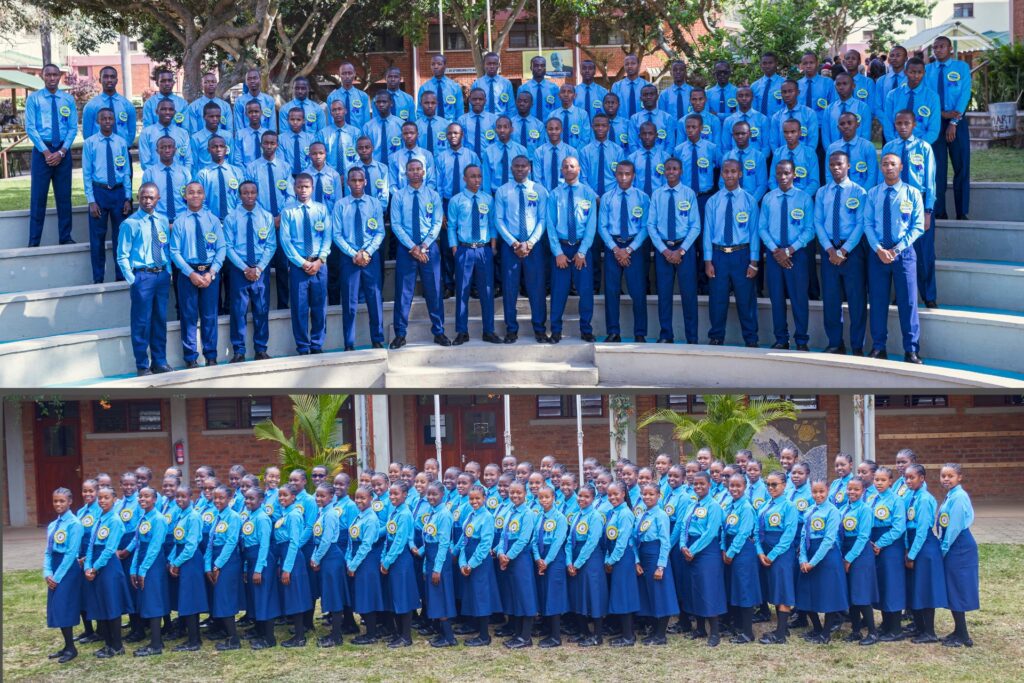 At 17 years old, Stephen is the first member of his family to graduate Form 4. In years to come, he will be look back at this accomplishment as one of his defining moments in life.
"This is a historical moment for me," says Stephen. "I have younger siblings who are looking up to me. Making it past this point is an inspiration to everyone who comes after."
In Tanzania, secondary education comprises two key stages, Form 1 to 4, which is called Ordinary Level (O Level) and the final two years of secondary school, Form 5 and 6, which are called Advanced Level (A Level).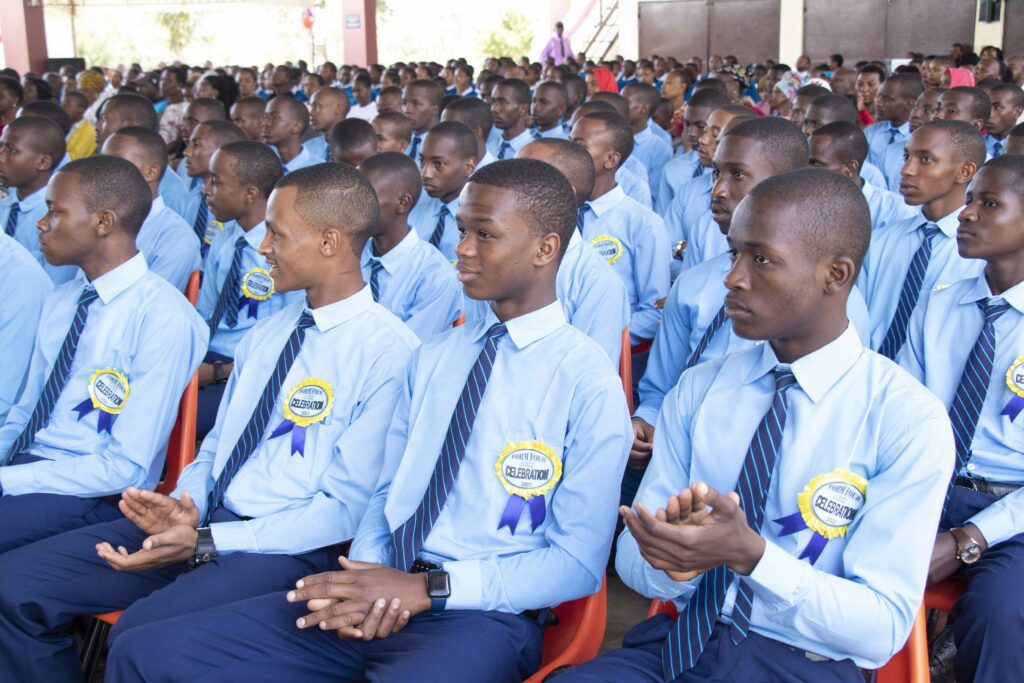 Graduating Form 4 is a huge milestone for secondary school students in Tanzania. On average, just 12% of Tanzanian students who start Form 1 graduate from Form 4. At St Jude's, 100% of students who start Form 1 graduate from Form 4. This year 146 St Jude's students, from both St Jude's Secondary School and St Jude's Girls' Secondary school, are celebrating this exciting milestone.
Stephen joined St Jude's in 2012 when he was in Standard 1, the first year of primary school. Since then, he has developed his passion for football, enabling him to play in interschool and interclass sports competitions. Stephen has also had the opportunity to develop his leadership skills.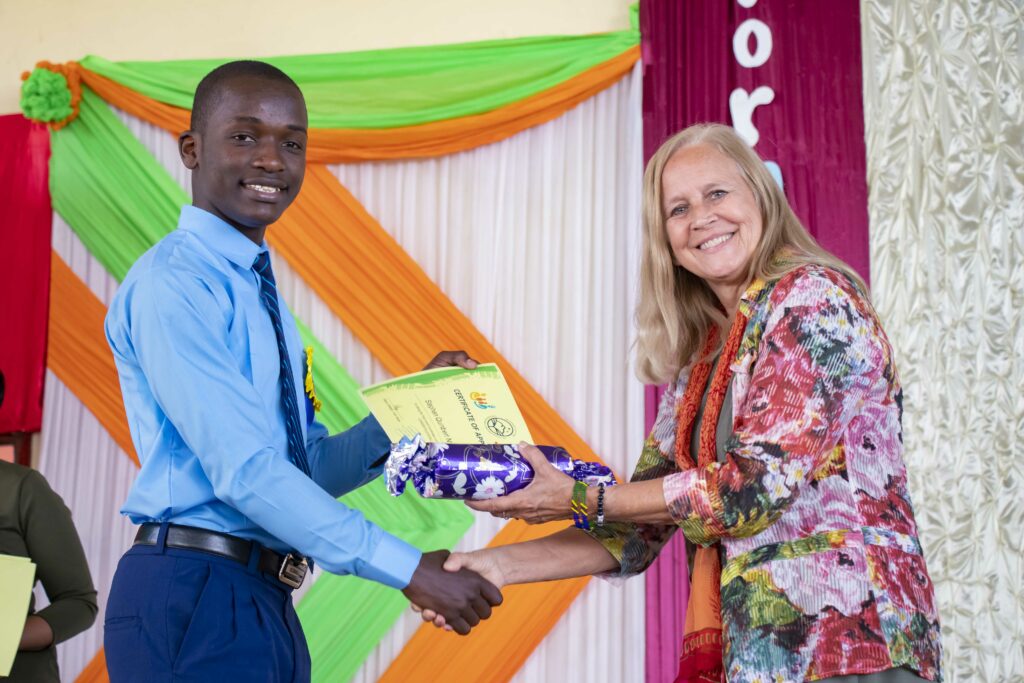 "When I first arrived at St Jude's, I was quite shy," recalls Stephen. "But as I slowly settled in, my fellow students noticed my rise in confidence and leadership skills."
Stephen was appointed leader of his class and is currently an active member of the UN Club, where students organise activities and initiatives inspired by the United Nations.
"Being at St Jude's has unlocked a wealth of talents in me," says Stephen. "As I graduate Form 4, I feel the responsibility of using all that was deposited in me to help others in my community, starting with my siblings back home."
Graduating along with Stephen is Fatina, another Form 4 student motivated to make a positive change in her community following her studies at St Jude's. Like Stephen, Fatina joined St Jude's from a government school in 2012 when she was in Standard 1. She still remembers her most surprising moments when she first arrived at St Jude's.
"We had mats and cushions in class," recalls Fatina. "I must have dozed off a few times during reading lessons because it was so comfy. I had never imagined a class so comfortable," she adds with a smile.
The massive opportunities available at St Jude's only served to Fatina's curiosity. She has practised art and music; aired her opinion in debates and public speaking; and tried her hand at basketball and netball.
"Studying at St Jude's has been such an immersive experience for me," says Fatina. "I feel the responsibility of sharing what I have freely acquired with others," she adds.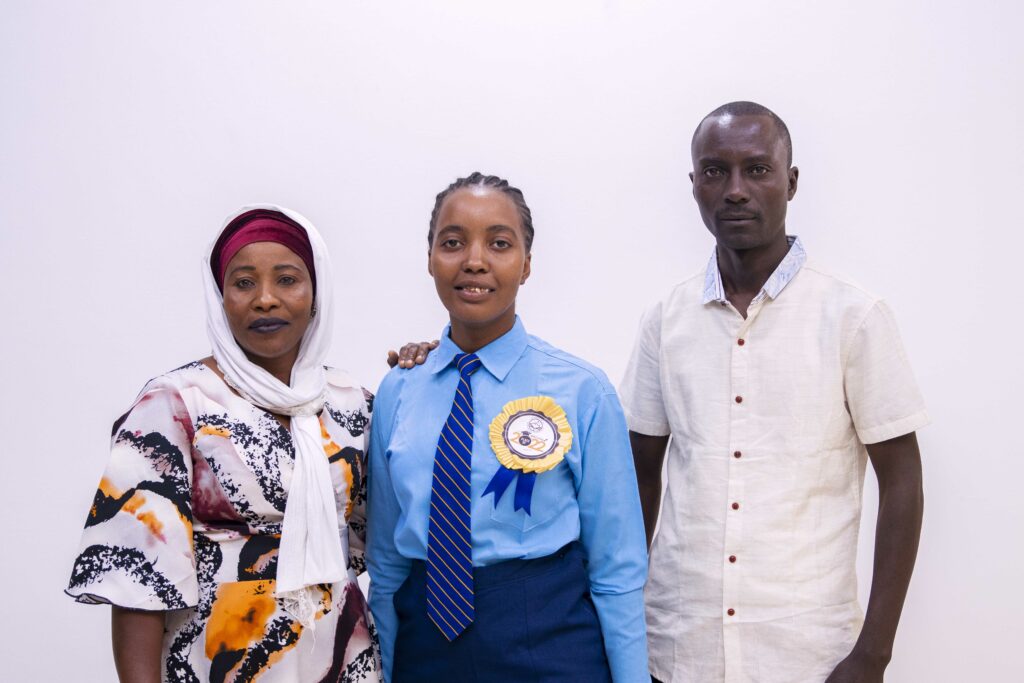 Fatina is passionate about women and youth and aspires to become a social worker and an activist for women's rights. Her dream is to see a society where young people, particularly women live to fulfil their potential and improve their communities.
Fatina and Stephen graduate Form 4 equipped with not only a strong academic background, but also a wealth of extracurricular skills that would surely come in handy down the line. In the next few weeks, they will sit their Form 4 National Examinations and we all wish them all the best. After exams comes a long wait for results before they apply for scholarships either to join A Level or join the Beyond St Jude's Alternative Pathways Program. Whichever path they take in pursuit of their dreams, the experience at St Jude's will remain a constant source of inspiration and courage.
Your support helps students fulfil their academic potential and develop leadership qualities to lift their communities out of poverty. Donate today.
Replies