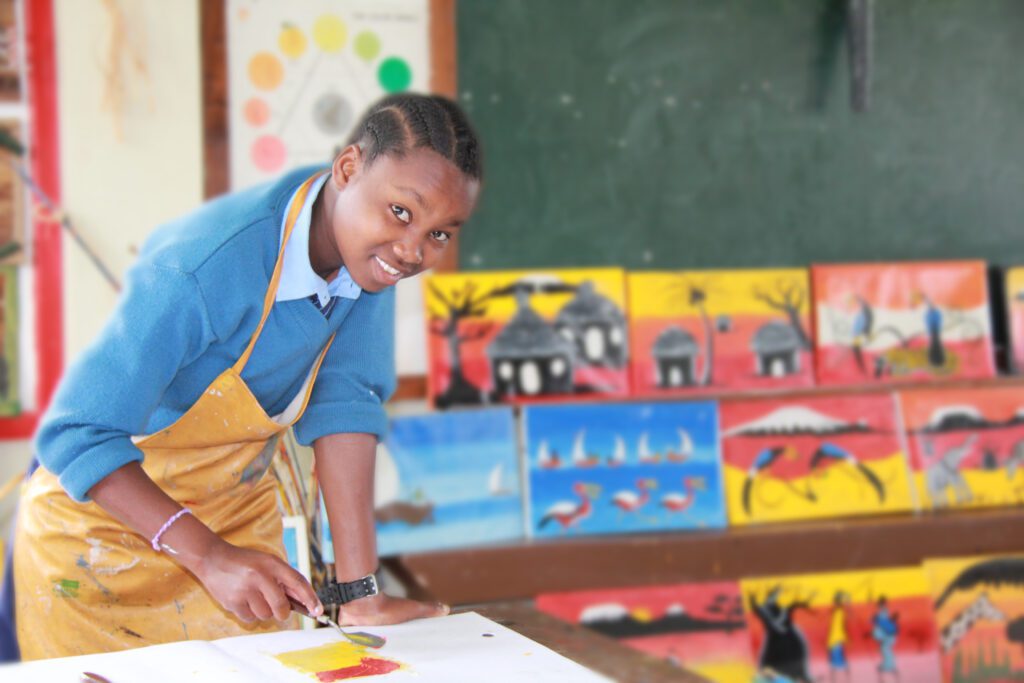 Abdallah first discovered his love for art when he had to draw a picture as part of a school assignment. The teacher had asked the class to select a reference picture of their choice from an English textbook, and one picture, in particular, caught his attention.
"It was a picture of a woman with a headwrap sitting on a wooden stool cooking a meal on a charcoal stove," recalls Abdallah. "My exercise book was full, so I drew the picture on the very last page and it remained there many days," he adds.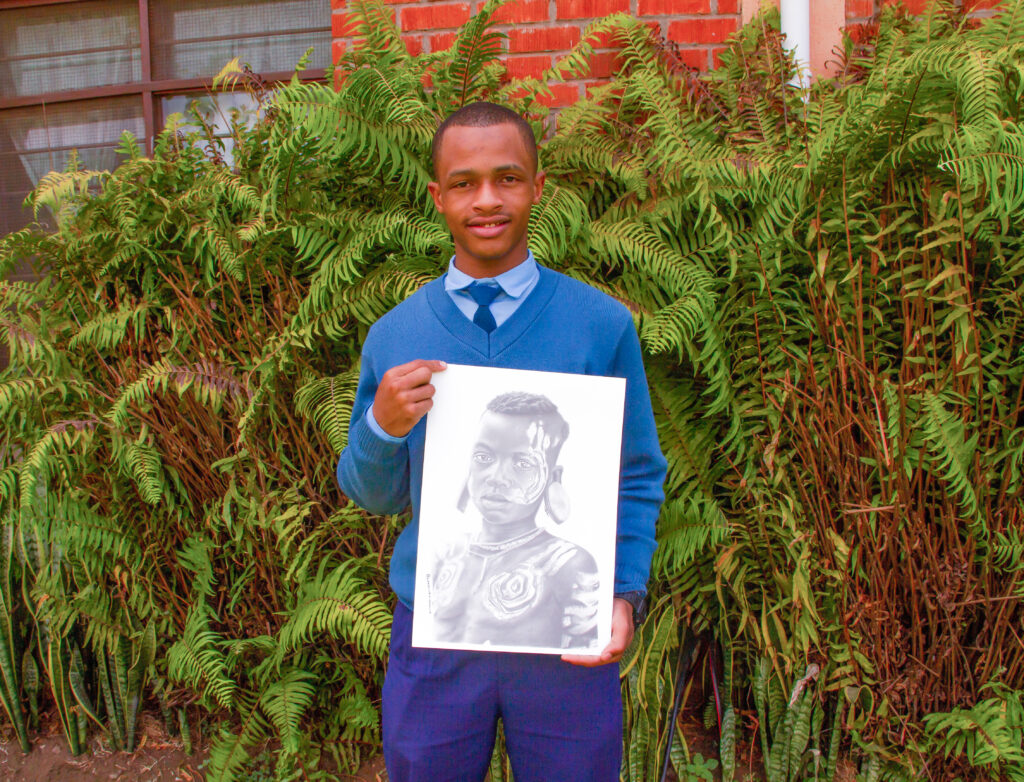 Fast forward to 10 years later, Abdallah is a student at St Jude's Secondary School and an aspiring artist. The rich resources at St Jude's have inspired him to develop his passion for art even further, exploring his creativity in new and exciting ways. He no longer uses a single reference book for inspiration and nor does he have to use the back of his exercise book for his creations.
"St Jude's support for my talent has been incredible," says Abdallah. "In addition to resources, I also get mentorship and support from my teachers and fellow students," he adds.
Despite art not being a core subject in Tanzania's national curriculum, St Jude's focus on holistic education has made art a part of the school's curriculum from the start. This gives opportunities to students like Abdallah who would love to express their creativity on a blank white canvas.
"I first volunteered at St Jude's as an art teacher back in 2006," says Alicia, St Jude's Art Initiative Coordinator and one of the early volunteers at the school. "Although the school was only four years old back then, it was obvious that art was a priority," she recalls.
Alicia is currently back at St Jude's to kick start the new Student Art Program, an initiative designed to support, encourage and develop the skills of budding artists at the school, while giving supporters the opportunity to have a little piece of St Jude's in their own home.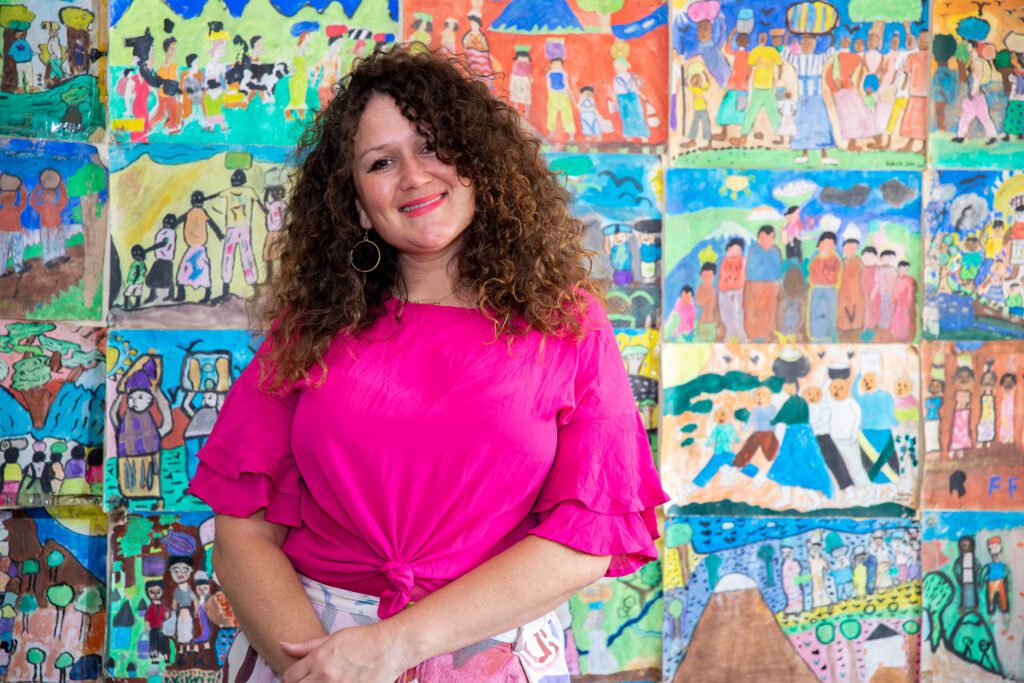 "The Student Art Program came about as a recognition of our students' talents, both from us and visitors coming to St Jude's," explains Alicia. "So, we worked to launch a virtual gallery on our website to showcase students' artworks and also allow for visitors to order artworks in support of the program and as gifts," she continues.
St Jude's Student Art Program complements the already thriving extracurricular Art Clubs and classes at the school. All proceeds from artwork orders go straight back into developing the Art Program with quality resources and materials, building a gallery, and much more.
There are three ways to support the Student Art Program directly from St Jude's website.
"We have set it up so that it works like an online shop which is familiar to most people," says Alicia. "You can order an original artwork and have it mailed to you in Australia, or you can buy the original and donate it back to St Jude's where it will be displayed in the school for everyone to enjoy, and the third option is ordering a digital print of the artwork," explains Alicia.
Currently, original artwork can only be mailed to Australia, but the school hopes to expand delivery countries in 2023.
There is a lot to look forward to with this new project at St Jude's, especially for Abdallah who sees it as a bigger stage to express his creativity.
"This new Art Program is great because it will raise awareness about art to the St Jude's community and beyond," he says.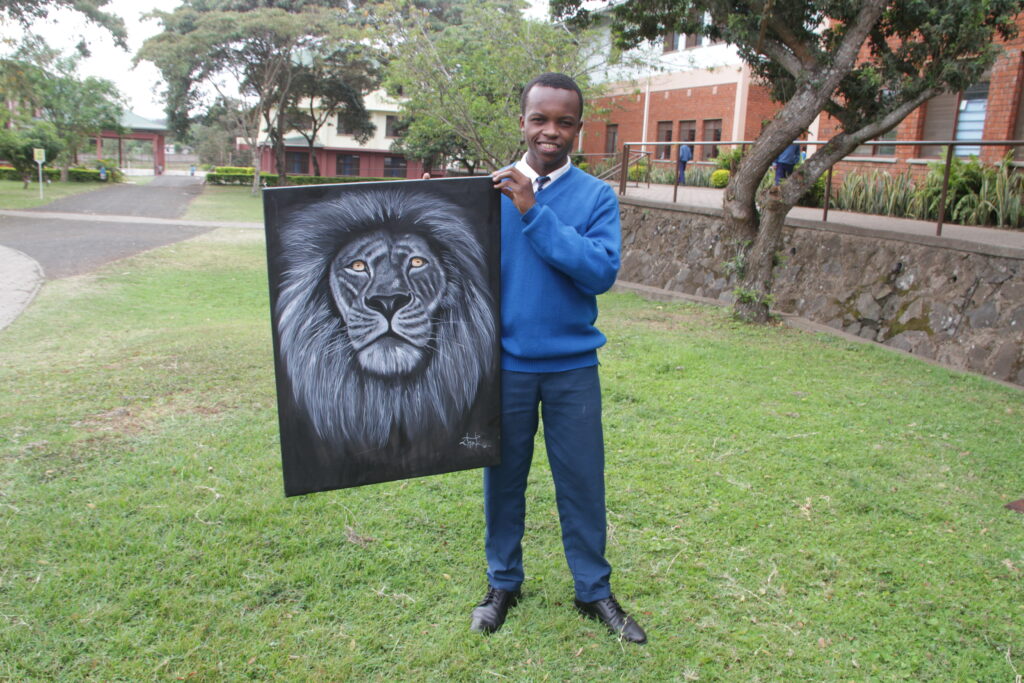 His sentiments are echoed by a fellow budding artist at St Jude's Secondary School, Emanuel. Like Abdallah, Emanuel discovered his talent at a young age and has ambitions of setting up his own art gallery in future.
"Besides supporting students already doing art," explains Emanuel. "This new program will motivate others who have talents but never got a chance to show it," he adds.
This program is a new way for supporters to connect with St Jude's through a shared love for art. Soon, artworks will be proudly displayed in homes around Australia, a reminder of Tanzania's rich culture and St Jude's work fighting poverty through education.
Replies