St Jude's staff and students paused with the rest of the nation as the Tanzanian soccer team competed in their first international competition in 39 years!
The 'Taifa Stars' thumped East African rivals Uganda 3-0 to reach the Africa Cup of Nations (AFCON) finals held this month, an achievement so significant the country's Prime Minister gifted each of the national team players a parcel of land as a token for qualifying for the competition held in Egypt.
As Tanzania began to play on the international stage, fans were on the edge of their seats and 'football' was the word at St Jude's.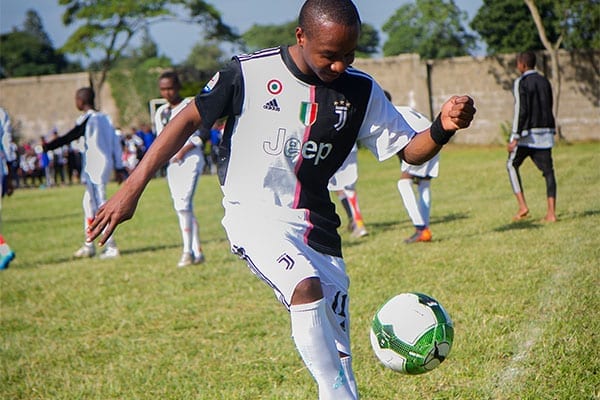 For St Jude's Physical Education teacher and secondary soccer coach, Mr Amasi, the school's extracurricular program, which includes soccer, is about helping students kick goals inside the classroom too.
"We have found that physical exercise improves academic performance inside the classroom. Soccer helps improve reaction time and confidence. Through playing a team sport like soccer, students learn how to work together and communicate in other ways of their life as well." Mr Amasi shared.
Since Tanzania's appearance in AFCON, Mr Amasi has noticed a boost in player numbers for both girls and boys.
"Our students were very inspired by the competition and I think the team's efforts have really created national pride. We certainly have players who could make it on the international circuit and many in the emerging area of women's soccer," he proudly explained.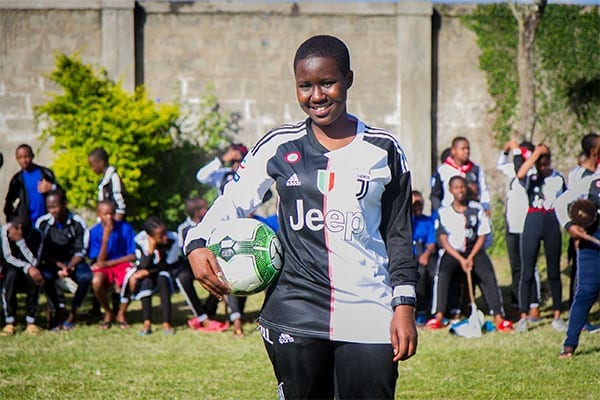 One of the young women taking part in this movement is Form 2 student, Mariam, who has played soccer since the age of 10.
"I love soccer as it empowers us, the skills are useful when we go back into our communities and helps keep Tanzanian teenagers away from gangs, theft and the drug culture. I proudly watched our team in AFCON and we should be proud as the international movement will only grow from here," Mariam reflected.
Yohana, Form 2 student and star wingman for the Smith secondary team, was watching the competition closely with dreams to enter the professional sporting arena.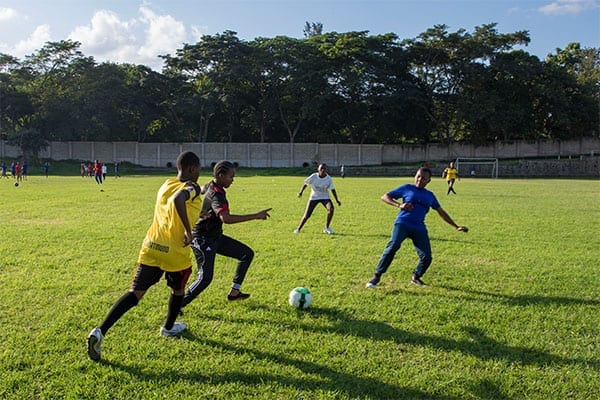 "After completing university I want to play for my country, I base my game on Mbwana Ally Samatta who was the captain of the Tanzanian team for this tournament and he plays on the international team for Belgium," Yohana said as he made his way out to the playing field for training after school.
"Playing soccer helps keep my mind active in class and helps me deal with stress. We have a lot of talented players in St Jude's, I certainly think we have the next big player at our school," Yohana smiled.
The school's recent results confirm this, with St Jude's students making up a third of this year's National Junior team which represented Tanzania last month. Impressively, the school was also the Under 15's champions in both the regional girls and boy's divisions last year.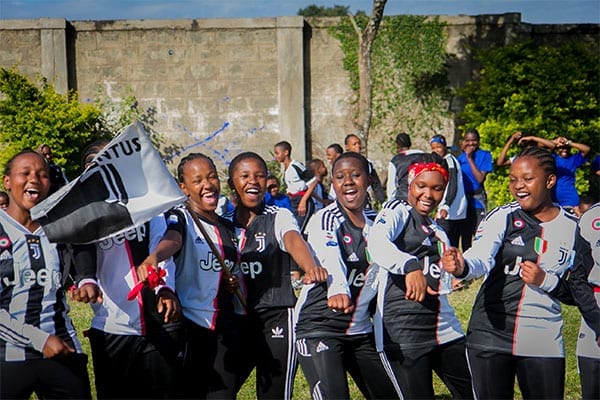 While the 'Taifa Stars' failed to make it to the second round of the tournament, their three goals against rival Kenya gave hope to the nation looking for something to believe in.
"I hope the team's success will encourage our country's decision makers to invest more in sport. If they do, there will be a time when Tanzania will be in a good position, just like Senegal who beat us and then went on to the final," Miriam stated.
Watch this space, the next generation of soccer stars could well come from St Jude's, leading their country to victory! And if not, well they're certainly well placed to succeed in whatever profession they choose.
Thanks to the generosity of our school's supporters, students will continue to shoot for the stars in all kinds of fields. You can help expand their opportunities by making a donation.
Replies