The bell rings, and the newly elected government leaders meet at the assembly hall, ready to take an oath. The new Head Boy and Head Girl meet their predecessors in the hall to exchange ties. The exchange of ties signifies that the new leaders are now ready to take up their roles.
"To be identified as one of the leaders, we wear a blue tie instead of the striped ties," says Daudi T, the former Head Boy.The student government body at St Jude's is run entirely by students. They represent students' voices, follow up on students' welfare and discipline as well as the students' academic progress.
Each year, the student government is elected by fellow students, with candidates running campaigns to seek votes from their peers.
"Candidates who want to contest are asked to collect and fill out a form. Once the forms are returned, the names are sorted and put into different posts that the candidates are contesting for. Thereafter candidates get interviewed by teachers and other reigning government leaders," says Mary, the former Head Girl.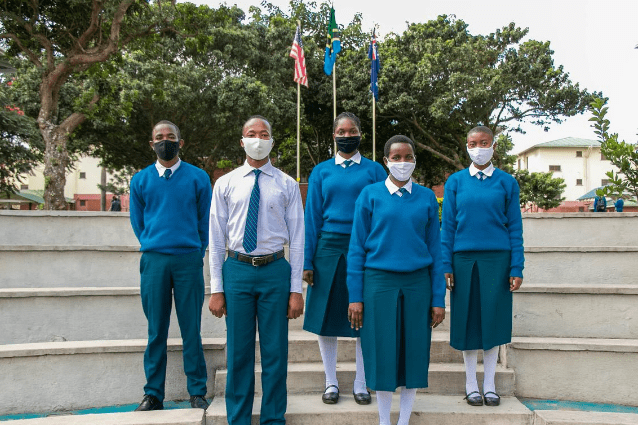 Describing how they pick the candidates, Daudi T says, "There are three key points of choosing a leader; discipline, academics and leadership skills. We pick candidates who've scored at least a minimum of division two and are well disciplined. Discipline is evaluated by using the discipline form that every student is required to fill, and a candidate should at least have a B mark."
The government elections are highly supervised by teachers and other incumbent student leaders.
"We have a good system of voting. It is normally done in a situated poll station. Students are given forms that they cast in a ballot to vote for their favourite candidates. The votes are later collected from the poll stations and submitted to the administration for counting and announcing the winners," Daudi T, who was also part of the election committee, explains.
The student government at Smith Campus serves as a link between students and teachers.
"We are like mediators, connecting the students and the teachers. If students have problems, they come to us first, and we try and sort out the issue. If the problem is severe, then we escalate it to teachers for further assistance," Brenda, the former assistant academic prefect stated.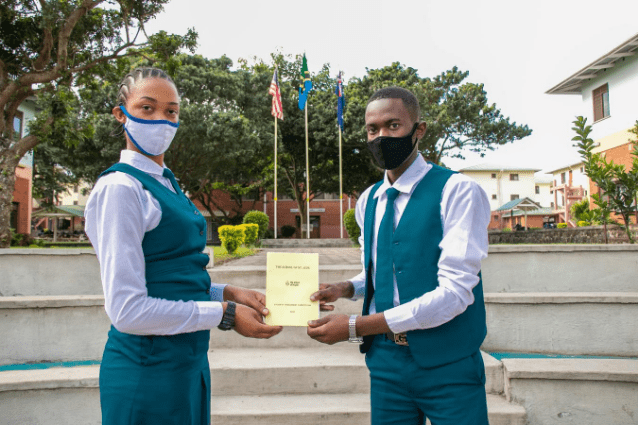 After the swearing-in, Nasra new Head Girl, Daudi S new Head Boy and Jessica, the new General Secretary were all overwhelmed with happiness.
"First of all, I'm proud. Having people to trust you and elect you in this position makes me feel special," said Nasra cheerfully.
"It's definitely a new experience for me, but I had faith in myself. All of us, as leaders, know our responsibilities, so it's easy for us to make great leaders," said Jessica.
Holding the pledge book, Daudi S said he's always had a passion for leadership. He believes that all the skills that he's acquired in school, and everything he's been studying has prepared him for a leadership position.
"Challenges are what makes a leader great. As a leader, you are trained not to run from challenges but rather to find solutions to overcome them." Daudi S says with pride.
"My promise to the students who voted for me is that, during this government, they'll enjoy their time at school. This government is all about happiness," Daudi promises.
All students in the government body, those before and present, see themselves becoming leaders once they graduate school. The students feel that by being leaders, this will allow them to help fight poverty and alleviate their communities from the struggles they face daily. They also wish to be role models to other youth in their local communities.
Students at Smith Campus take leadership very seriously and deem being part of the school government as an important role and skill to have.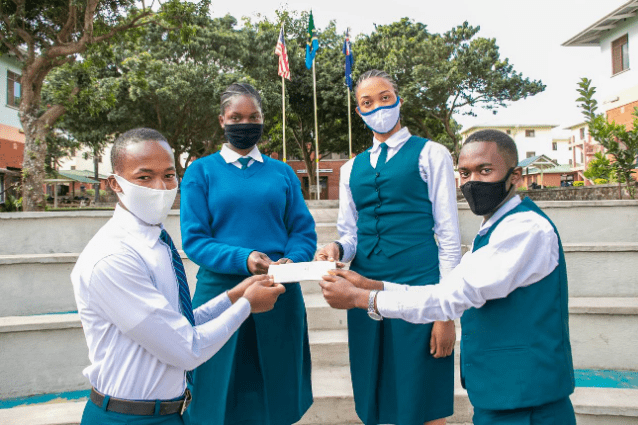 You can sponsor a secondary students , academic scholarship and help to support students develop leadership skills to become future leaders of Tanzania.
Replies