When Erick and Prosper took out the top prize at last year's Science Exhibition, they could not have predicted their success would lead them beyond St Jude's school gates, let alone across the African continent and over the sea to Europe!
The innovation named, The Use of Mobile Networks as a Fire Alert System, earned them the title of Young Scientists Tanzania 2017. The unstoppable duo have received commendations from world leaders, including Tanzania's Prime Minister Kassim Majiliwa and Ireland's President Michael Higgins.
"We are using technology to alleviate problems facing our society and trying to help Tanzania become more advanced in this area. We began with making a smoke sensor, which distributes signals to the mobile phone in the instance of a fire, and when the signals enter the phone, the phone converts it immediately and makes a call to the fire fighters, plus the owner of the house," Erick explained.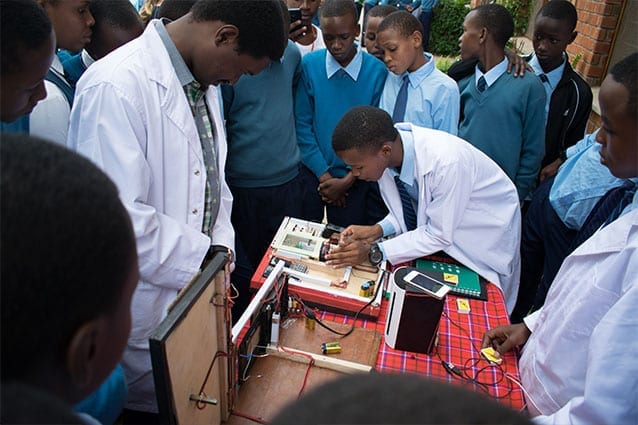 "After reaching first place at St Jude's Science Day last year, we presented the project at Nelson Mandela University. From there, we were nominated by the university to showcase the innovation at an exhibition in Dar es Salaam."
"The Prime Minister of Tanzania saw our project and was highly impressed. We then competed in the Young Scientists Tanzania competition and won the overall prize," Prosper said.
As a part of their prize, Erick and Prosper travelled to South Africa to present their project at the Eskom showcase for young scientists. They then travelled to Ireland, where they presented at the BT Young Scientist and Technology Exhibition, where Ireland's President Michael Higgins heaped praise on our students and urged all exhibitors to continue pursuing excellence!
"The world depends on the young generation to influence changes in society. It is this generation who are showing enthusiasm and addressing global challenges through sustainable development," President Higgins said.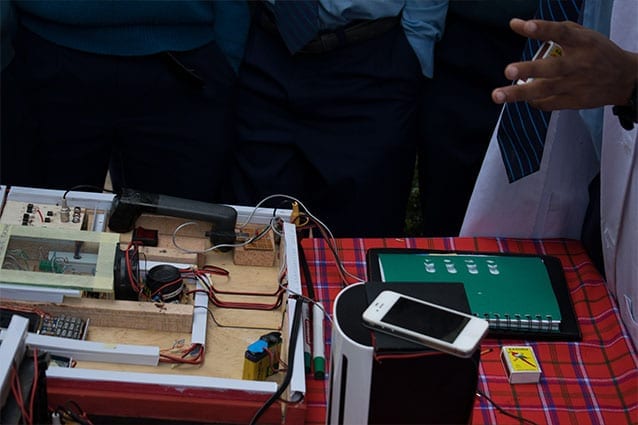 Whilst in Ireland, Erick and Prosper had the chance to meet with company representatives who have worked on similar innovations and were willing to offer advice to Tanzania's superstar scientists.
"It was a great privilege to be introduced to company officials and visit their organisation, and learn about the latest technological developments," Prosper said.
Erick, 18, and Prosper, 16, returned to St Jude's with a spring in their step as Form 4 students this year, determined to inspire their peers and generate enthusiasm for Science Technology, Engineering and Mathematics (STEM) subjects.
"Many students want to know how we reached success. I always tell them, when I first participated in St Jude's Science Exhibition in 2016 with a different project, I did not participate to win, but to improve. I tell these students to feed their passion. Do not waste time. Never lose track of the future," Erick said.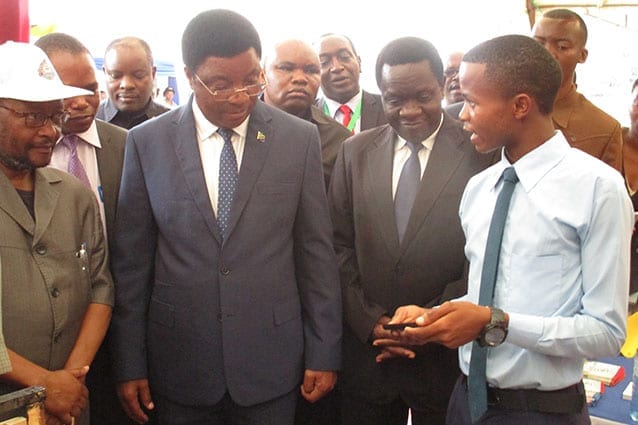 Both Erick and Prosper attribute the foundation of their success to the free, high quality education they receive at St Jude's.
"When I think about what The School of St Jude has done for me, I become emotional. I am the only person in my family who has travelled abroad and had access to good education. I know I will become a sponsor one day too," Erick shared.
"This school gives students endless opportunities to achieve their dreams," Prosper added.
Erick and Prosper are just beginning their journey on the road to success. You could support the journey of the next young innovator! Make a donation to The School of St Jude.
Replies