St Jude's students come from families who don't have many material things to share, indeed, many are struggling to make ends meet. Despite this, our students are always looking for ways to give to others.
A group of kind students from St Jude's Girls' Secondary School have made it their mission to visit local orphanages during their school holidays. While the students don't have money to donate, they give staple foods, help with homework, play with the children and help with chores around the orphanage. With compassion and creativity, the students have found a way to make a difference in the community with few resources.
Salome, Form 2, and Caroline, Form 4, are two students who have taken it upon themselves to volunteer their time in orphanages during school holidays this year. They are members of the YOTA (Youth of Tanzania) Club – its current and former Presidents respectively. One of the core purposes of YOTA Club is to serve the community, which is what drew both students to the club.
"Instead of just staying at home during the holidays, we can help people," explains Salome. "We can contribute to the children at the orphanage by volunteering and bringing items to help them, like sugar, soap, rice and pencils."
"Our goal is to help our society. We also want to create a spirit of thanksgiving and hard work among our members," says Caroline.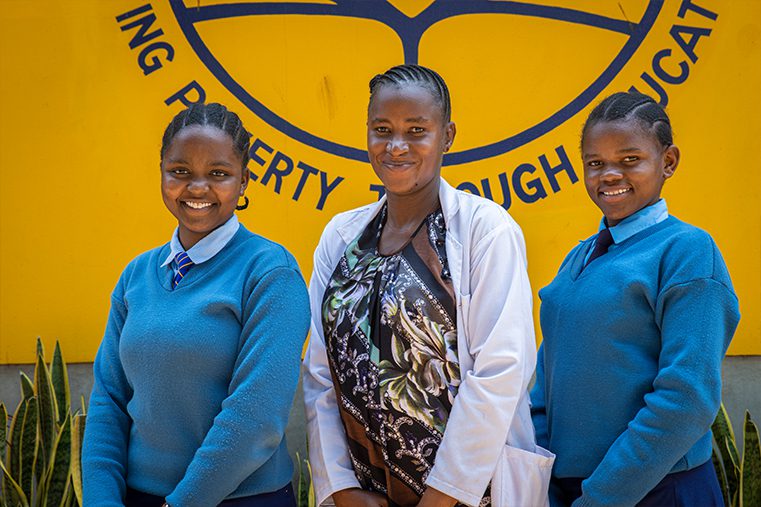 The YOTA Club, like all clubs at St Jude's, has a staff mentor to guide its activities. Ms Kimori, a lab technician, is the YOTA Club mentor. While she offers a guiding hand, she has found the students very capable of planning their own activities.
"The students proposed the volunteering and asked me if they could visit orphanages," Ms Kimori recalls. "Once they had permission, they organised it all themselves."
On the day of the visit, the students make their own way to the orphanage using public transport or on foot.
"When we arrive, we help them to get ready and with activities in their house," begins Salome. "Then we teach them games, feed them and wash their clothes for them," continues Caroline.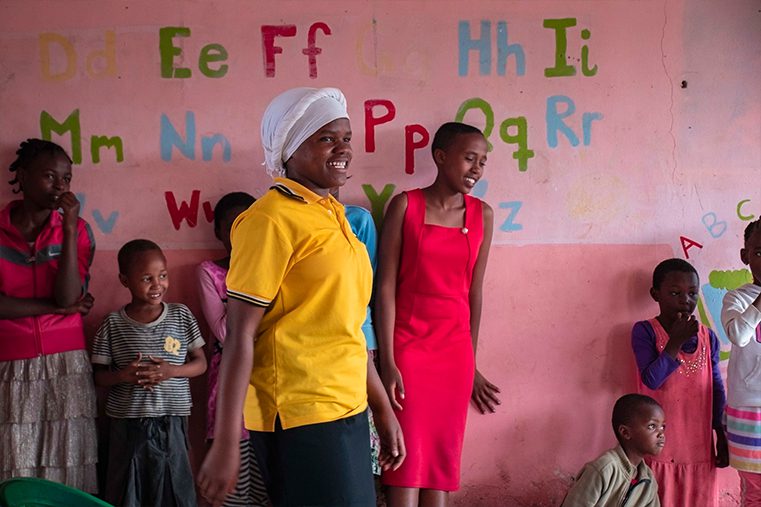 At the orphanage, there about 50 children, from babies to 17 year olds.
"Most orphanages in Tanzania depend on contributions from donors, so it can be difficult. Often, they will have just two or three staff caring for all the children," explains Ms Kimori.
"Sometimes, the children have just one meal per day," adds Salome.
It's clear that the children at the orphanage are happy to spend time with the St Jude's students. By feeding the youngest children and taking care of some laundry, the students are able to help the staff, who have a lot on their hands with so many young children to care for.
But it's not all hard work. St Jude's students all agree that they have a lot of fun while volunteering.
"It's so nice to spend time with children," enthuses Salome. Caroline agrees. "I really love volunteering. I know I'm making an impact," she smiles.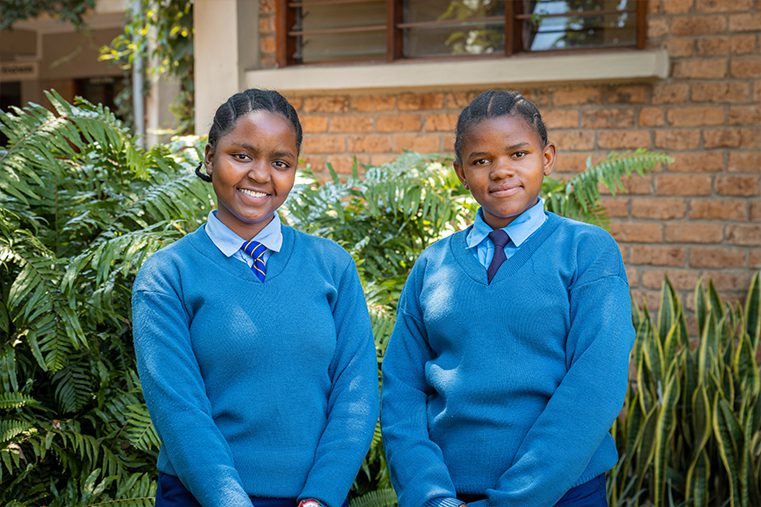 Salome and Caroline, while wonderful students, are not anomalies at St Jude's. In fact, the spirit of volunteering is strong throughout the student body.
Despite coming from underprivileged backgrounds themselves, St Jude's students consider those who have less than they do – including those without parents, families or homes. With creativity, our students have found ways to help others using what they have, a skill which will stand them in good stead for a life of kindness and compassion.
Your support inspires students like Caroline and Salome, to give back to their local communities through the school clubs. Give today so St Jude's student can keep inspiring others!
Replies