It's 6am and thousands of parents and students have come from all over Arusha with hopes that this day will change the future of their child's education, forever. The road outside St Jude's is overflowing with people as everyone eagerly waits for the school gates to burst open. It's the first Selection Day of the year for Standard 1 and 2 students.
St Jude's Selection Days are annual enrolment events that invite eligible Standard 1 and 2, Form 1 and Form 5 students to sit tests for an academic scholarship. Students from government schools receive an invitation letter to sit the test, and for Standard 1 and 2, announcements are also made on the local radio.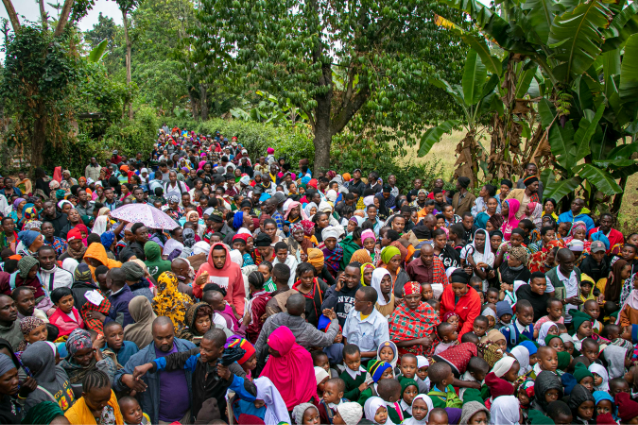 Around 1,000 prep and primary students attend Standard 1 and 2 Selection Day, hoping to receive an academic scholarship for St Jude's. And this year the numbers were huge!
"We had more than 1,100 students come for registration. This is a lot more students compared to other years," said Philip, Head of Community Relations.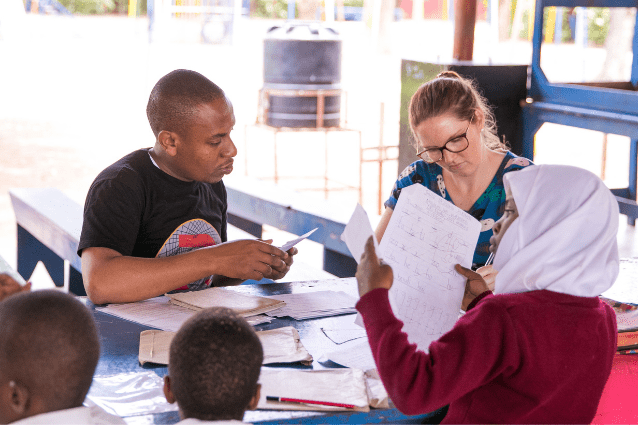 A rigorous selection process is put in place to ensure that only the poorest and brightest students in Arusha receive scholarships to St Jude's. First, students are registered to ensure they were invited, or they are the right age from a surrounding government school. Then, they are taken to do basic reading and writing tests to evaluate their academic skills. Most students are only six years old, so the testing is quite basic. This is followed by document verification to make sure students are the correct ages and match their documents before choosing the first successful batch that will go through the next stage.
"The team managed to reduce 1,127 students to 287 students who will be going through to the next stage, which is a series of house checks to assess their poverty level. After house checks, we aim to lower the number to around 100 students who will sit probation for two weeks to test their academic skills and behaviour further. Finally, we hope to enrol up to 90 new students. That's the number of places we have available for 2021," Philip explained.
House checks are an essential part of the selection process. It's through house checks that poverty assessments are done to ensure that these students truly deserve a place at St Jude's.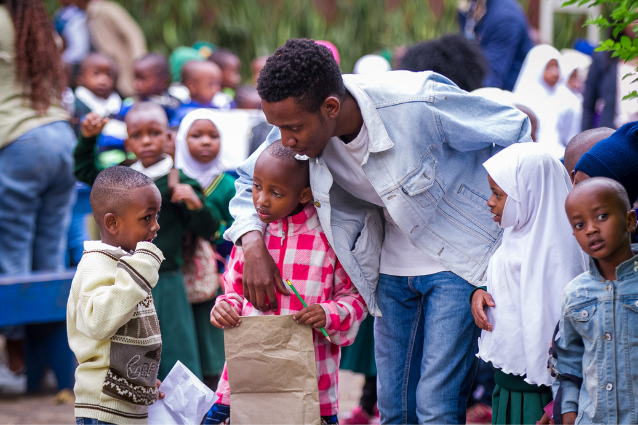 Noah, a St Jude's graduate, working in the Supporter Relations department, volunteered to help on the day. "Student selection day has always been such a wonderful experience. It is my third time taking part, and each time I do, it reminds me of when I came for Selection Day back in 2006."
"My role was to take students from the school gate to the dining hall where they were doing exams, and later, I helped in scanning their documents for verification," Noah explained.
Having gone through the selection process, Noah said, "My Selection Day remains to be one of the most special and memorable days of my life. Being among the selected few out of thousands of students was a day that changed my life. I remember going to meet my parents after being selected, one of the most precious moments in any selection at St Jude's. Words can't explain the happiness that my parents and I had on that day."
During the selection process, parents are not allowed to be part of the procedure and instead, anxiously wait outside the gates to receive their child, hopeful that they made it to the next stage.
"The massive crowd of parents were eager to know how their children's went. We can only take in a certain number of students and therefore, as a facilitator, I needed to put myself in the parent's shoes. I had to understand their situation and remain creative in helping them cope with any result (good or bad)," explained Focus, Community Development Coordinator.
Focus' role was to make sure that the parents and guardians understood what was happening as well as disseminate the necessary information about the next stages.
As a new member of staff volunteering on his first Selection Day, Focus said, "The experience was uplifting. It was great to be part of the process to select and support disadvantaged families residing in Arusha. The response from the parents was great. They were all eager to see their child getting through the various tests."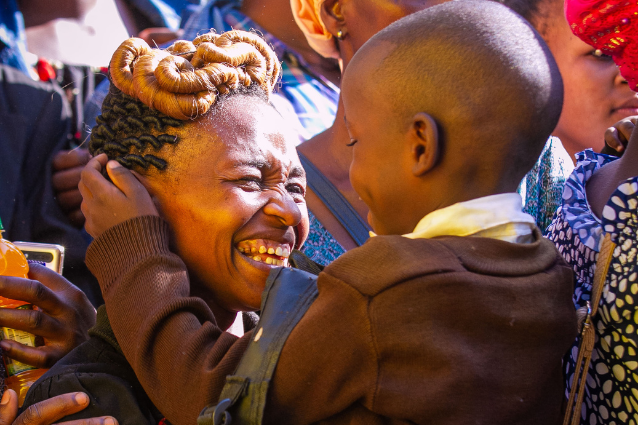 He added, "I was super excited to see the students who had passed the testing stage coming out to meet their parents. Both parents and I felt the same intrinsic and extrinsic joy. It was great to watch the parents catching the vibe and rejoicing for their children."
Selection Day is the first stage in breaking the poverty cycle for students and their families. Once they have successfully passed the rest of the process, these students will have an opportunity to receive the gift of free, quality education at St Jude's. This is just the beginning of a very hopeful future.
Replies