At St Jude's Primary School, social studies is a favourite subject for many students. With a teacher like Mr Ombeni, it's easy to see why!
"There are so many reasons social studies is important for younger students. For a start, in primary school, we are building the foundations for their future education," explains Mr Ombeni.
Mr Ombeni was recently promoted to Head of Social Studies after five years of showcasing hard work, dedication and passion and oversees five teachers in his department.
Explaining what social studies entails, Mr Ombeni says, "social studies combines history and geography to educate students about the world in a holistic way. It is taught to all pupils from Standard 3 to Standard 7 for three lessons each week."
"I teach Standard 4 and Standard 7 social studies, which are both national examination years, so a key part of my job is preparing students to sit and succeed in their national examinations," he adds.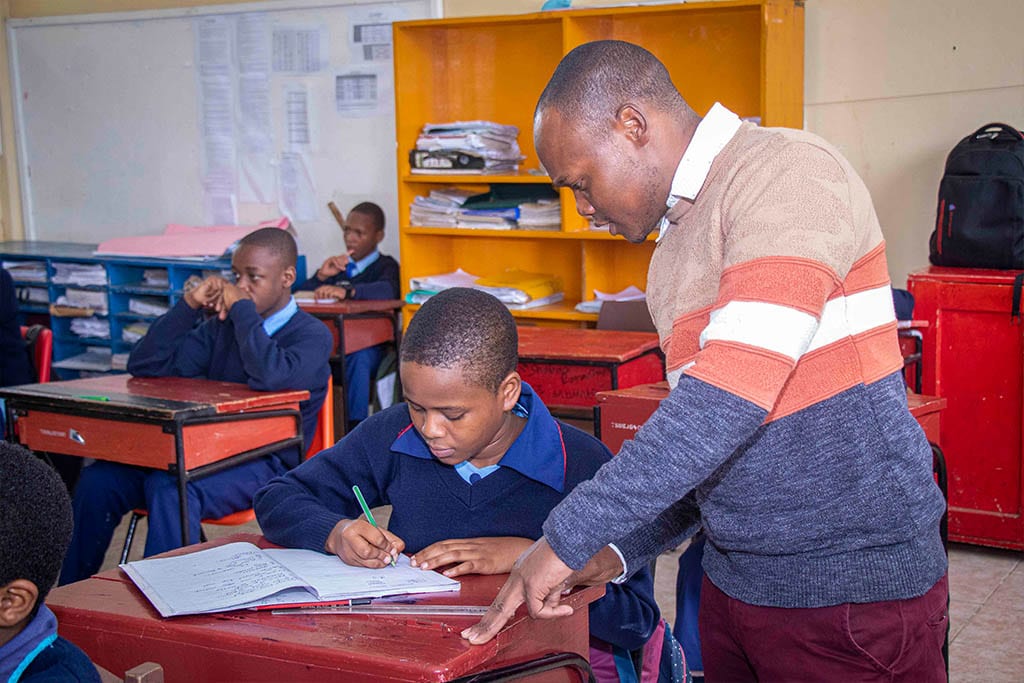 Keenly explaining to students, Mr Ombeni believes wholeheartedly in the importance of social studies and knows that a social aware student can make a real impact.
"For example today's lesson is about longitude and latitude. I'm teaching the class on how Earth's 360 degree rotation corresponds to a 24 hour day. This lesson falls under one of the four key topics of social studies." Mr Ombeni says.
Mr Ombeni's favourite topic to teach involves Tanzanian culture and history.
"It's about promoting Tanzanian culture, building good cooperation in the community, and also honouring our heroes… people like the late Julius Nyerere, the founding father of our nation and the late Bibi Titi Mohammed, who helped bring independence to Tanzania. As you know, the mission of our school is to educate future Tanzanian leaders, so when the students learn about those leaders, they become excited. You can see it in their faces… it gives motivation and inspiration to the students," smiles Mr Ombeni.
Mr Ombeni financially supports his mother and father with different needs and also supports his sister who is about to sit for her Form 6 National Examinations with school needs. He enjoys interacting and assisting students with their lessons whenever they need him to.
"I like working at St Jude's because it's a unique non-profit organisation that helps my fellow Tanzanians to achieve their goals and become future Tanzanian leaders," Mr Ombeni states.
"St Jude's has also given me the opportunity to interact with many people with diverse knowledge, skills and ideas. I get great joy interacting with the students and knowing that I'm making a difference in a student's life," he adds.
It's easy to see that the students are enjoying the lesson, listening intently to Mr Ombeni as he explains how Earth's 360 degree rotation corresponds to a 24 hour day. They raise their hands eagerly when Mr Ombeni asks a question and confidently write their answers on the board.
One such student is Rosemary, in Standard 7. Rosemary is an enthusiastic social studies student.
"My favourite part of social studies is learning about the environment and how to take care of it," says Rosemary.
"Mr Ombeni is a great teacher, whenever I have any questions, I can ask him and he helps me to understand more."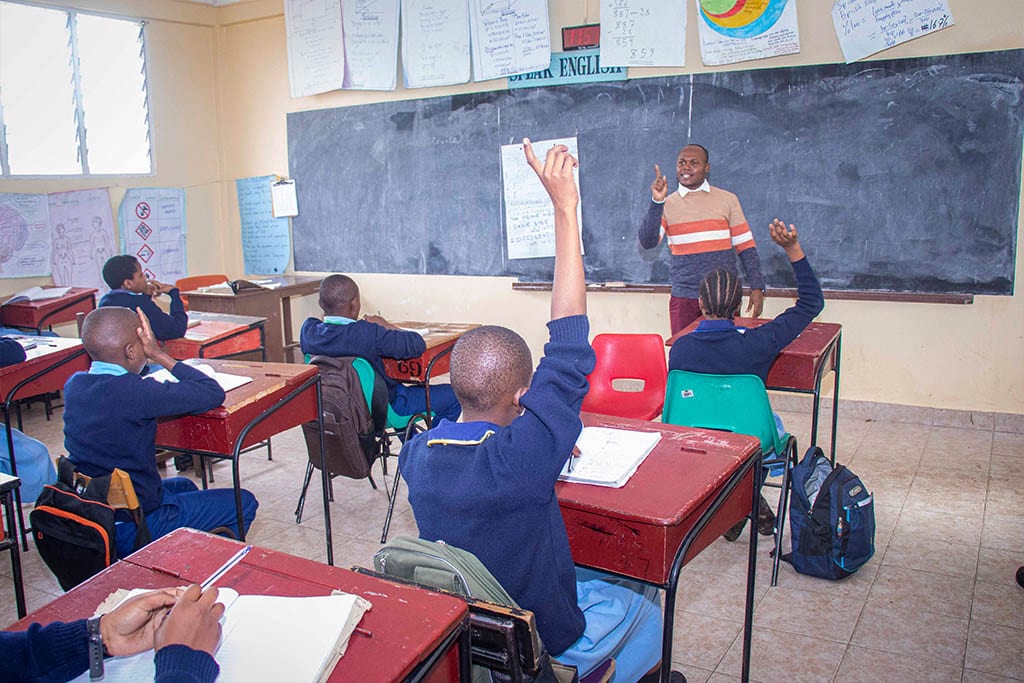 With a strong foundation in social studies, students, like Rosemary, will move into secondary school ready for more advanced studies in history and geography, thanks to the passion and guidance of Mr Ombeni.
As he reminds us, a key part of the St Jude's vision is an educated community of moral and intellectual leaders. With strong knowledge of their country, its history and geography, and the exceptional Tanzanian leaders of the past, St Jude's students have the perfect foundation to fulfil this bold vision.
Replies