Every year, in October, the entirety of the school gathers together to celebrate St Jude's Day. It's a chance for students, teachers and special guests to gather as a community and celebrate the school's culture, with the focus being on giving and giving thanks.2,000 attendees are packed into the Sisia Primary Campus assembly hall, surrounded by make-shift pavilions holding the large student body and some of their families.
In the middle of the service of thanks, a snaking line of students ceremonially march through the centre of the assembly hall to the front stage carrying baskets filled with small toys, food, cleaning materials and much more. Small gifts, donated by students, their families and staff to go to those in even greater need.
One of the people watching in the crowd is Irene, a former student and current Community Service Year intern in the Visitor team.
"Giving is about being there for someone," she says. "Without sponsors and donors, we wouldn't be here – it's all because of their giving."
The act of giving is the cornerstone of St Jude's culture and an important principle in creating strong moral leaders for the Tanzania of tomorrow.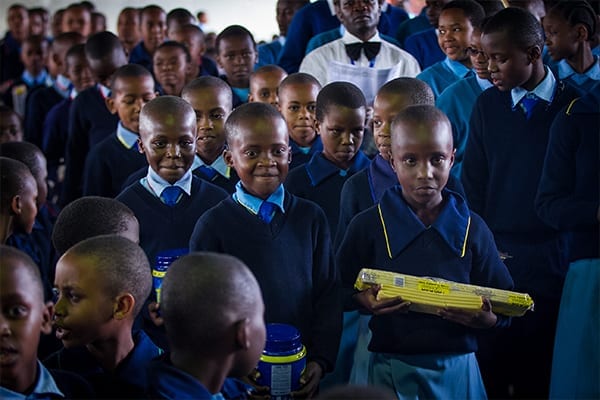 "The culture at this school starts with giving to others," says Reginald Mongi, who is the Deputy Welfare Coordinator. "This is what we learn."
Another audience member is Parent's Committee Representative, Elizabeth. Her daughter, Nice, is in Form 1 and she has been at St Jude's since 2012. Nice has two older brothers and two younger sisters.
"St Jude's has helped me by educating my child," she says. "This means I am able to use the money I've saved to help my other children go to school."
Last Saturday, the gifts were presented in person by three groups of students, to nine orphanages in the Arusha region.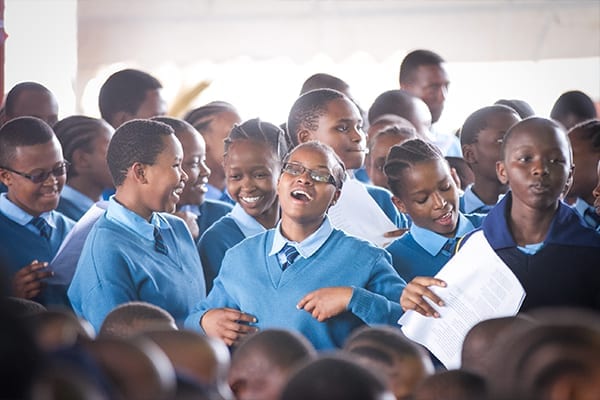 One of the orphanages supports babies who are two years old and younger. St Jude's students, including Standard 7 girl Sal, delivered three baskets filled with gifts to the babies, and spent time playing with them and their new toys.
"It's important not to be selfish," says Sal. "If you have something, you should share it with others."One of the teacher's supervising the day, Juliette, sees this as an important tradition and an opportunity for the students to gain perspective.
"They shouldn't think that they're from the only disadvantaged families," says Juliette, who teaches English. "There are so many others out there also in need, they should be thankful."
Throughout the day, Juliette's group of students visited three different orphanages. The last of these was so excited to see the St Jude's students that they formed a guard of honour at the gates, as the St Jude's yellow school bus entered.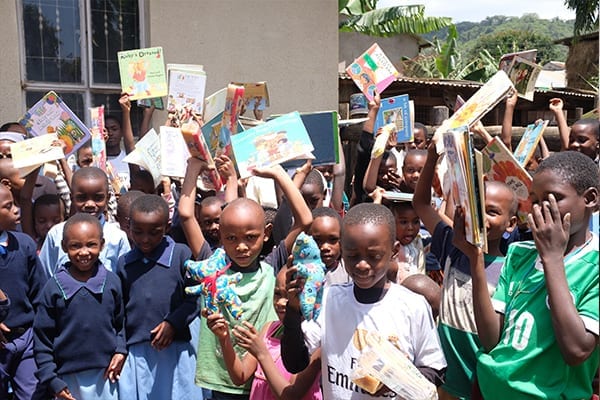 As the students exit the bus, they hand out a few teddy bears and second hand picture books.
Once all the gifts have been received, the St Jude's students beckon the children to pose for a photo together to remember the day. The children hold up their gifts, vying for front position.
"Days like this are important," says Elineema, a Kiswahili teacher who is supervising alongside Juliette. "We need to always instill in our hearts the act of giving."
Sponsor a St Jude's students' academic scholarship to help create a leader of tomorrow.
Replies