1. How long have you worked at The School of St Jude for?
I started working at St Jude's in 2008. Here, teachers have access to the very best resources to improve students' quality of learning. St Jude's students are among the brightest in Arusha/ St Jude's cannot be compared to any other school in Tanzania.
2. Why did you decide to become a teacher?
Teaching runs in my veins; I love learning from my students and helping them to grow into strong leaders with great potential to help their community.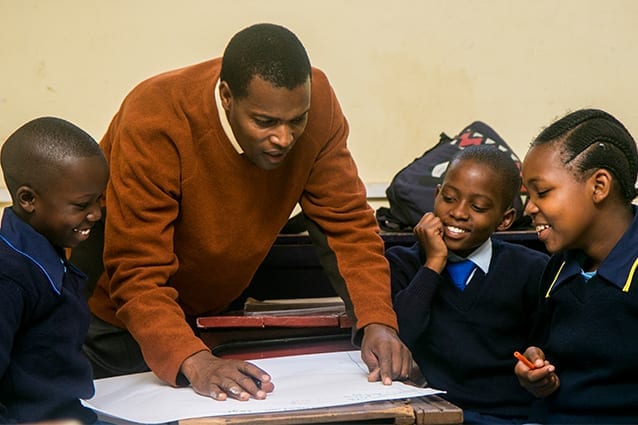 3. Have you ever taught in a government school?
I taught in government schools for a few years after completing university. However, there were not enough resources to teach with, and there were dozens of students in each class. As one of 11 children in my family, and the only one to go to university, I needed to financially support members of my family, but found this extremely challenging while working in a government school.
4. Describe your experience as a school student in Tanzania…
I was raised in a very poor family. My stepfather was unable to support me in addition to the children he shared with my mother, so we received help from my uncle, who was a teacher in a government primary school. As a child, I attended the school he taught in, and later, through his support, I attended government secondary school. I took my education very seriously because I knew it would give me opportunities to improve my life.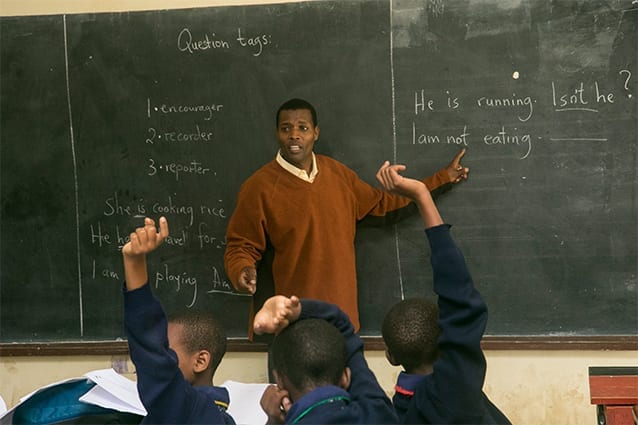 5. Why do you think education is crucial in the fight against poverty?
With the education I have, I can help other poor children and am now able to support my own family members. I educated my younger siblings and taught them to speak English, which enabled my sister to work in a hospital as a cleaner. Between both of us, we are able to provide our family with financial support when necessary and assist with our parents' healthcare needs.
6. Tell us about one of your most memorable and special moments as a teacher.
I always say that teaching is a learning experience in itself. A highlight of my time at St Jude's was a school excursion to a swimming pool several years ago. At the time, we had international teacher mentors supporting Tanzanian teachers in class. My teacher mentor from Australia, Barbara, encouraged me to swim — I had never been in a swimming pool before! I was scared, but it is a moment I will never forget. One of the best in my life.
Another great honour was when Gemma Sisia and Kim Saville awarded me with a gift for never missing a working day in more than a whole year. I felt valued.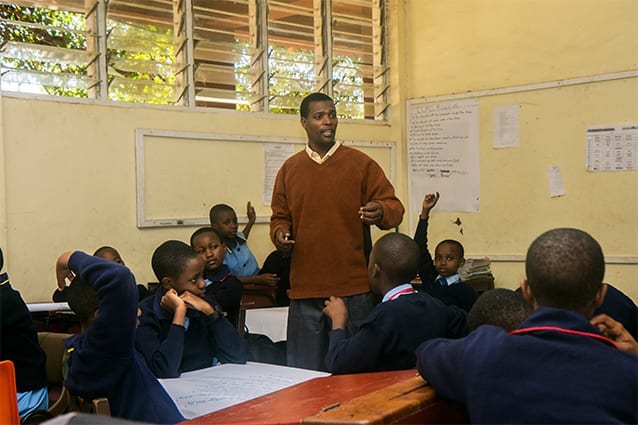 7. What do you hope for your students' futures?
I always tell my students to try their best to reach their goals. Our students will become the leaders of tomorrow. This gift of a free, quality education is a stepping stone to their successful future. I am so proud to see the first students I taught at St Jude's in the Beyond St Jude's program, doing a Community Service Year and attending university.
8. Finish this sentence. Education changes lives because…
…Once you are educated you can see light, which gives you direction, leading towards your life's purpose.
Each cent donated helps St Jude's to provide amazing teachers like Mr Kashia with everything they need to give students the best possible learning outcomes. Make a donation to help us change lives!
Replies