Recently, the Standard 7 students finished their national exams, ranking in the top 0.3% of Tanzania. A fantastic achievement that saw St Jude's climbed 30 places in the national rankings.
One would assume the students would want a well earnt rest – however, this is not the case, with 45 students voluntarily applying to help out around the school.
Every year, upon completing exams, St Jude's offers the opportunity for Standard 7 students to volunteer for a range of activities. This year, a major focus has been for the students to teach English and Information and Communications Technology (ICT) to bus drivers and cooks employed by the school.
"It's a way to put the teaching spirit in them," says Deputy Headmaster of Operations, Sebastian Gitbang. "The students get to use what they learn in class." Mr Gitbang originally planned to have 20 students participate in the volunteer program but was overwhelmed with applications, having to expand the program to include 45 students.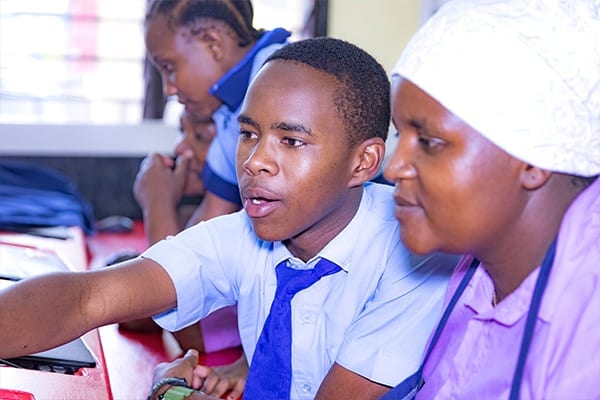 One of those students is Jackline, 14, who recently received straight A's for her national exams. Jackline has been teaching bus drivers how to type.
"I like teaching because I learn new things," says Jackline. "Before I taught them, I had to teach myself first because I'd never typed before."
Jackline has found her students to be receptive and enthusiastic during class time.
"They are always doing their best to speak English," says Jackline. "Whenever they ask questions, they will ask in English."
Cornel, another teenage Standard 7 student, has been teaching English, and has a newfound appreciation for teachers.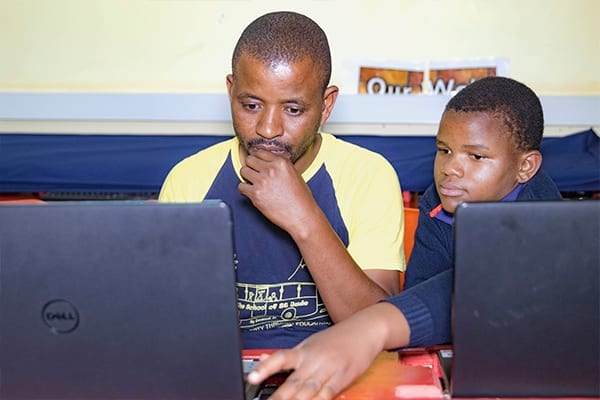 "It's important to have confidence," says Cornel. "To be a good teacher you need to trust yourself, have knowledge of the topic, and be confident."
Cornel, alongside his peers Loveness, Amina, and Karen, have been teaching cooks and bus drivers.
The cooks and bus drivers , who mostly speak Swahili, have now mastered how to introduce themselves and greet people.
In Tanzania, being able to speak English is an important skill because it opens up more options for employment. This means students from St Jude's take a particular pride in their English skills.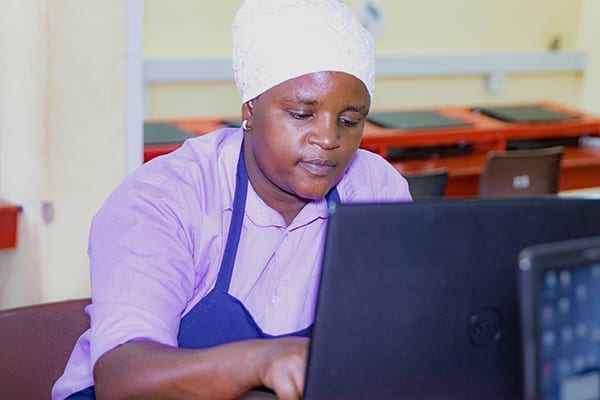 Moving forward, Mr Gitbang sees this program as essential in preparing the students for when they graduate and move onto Beyond St Jude's (BSJ),and participate in the Community Service Year.
"It's good to prepare them now," says Mr Gitbang. "So when they finish school they can give back by teaching in government schools."
For now, Mr Gitbang has his hands full as the volunteers are proving to be in high demand.
"I just got another email," says Mr Gitbang. "The students do such a good job, they are in demand. I'm always receiving emails asking if they can help out."
Instilling a pride for education is an important part of the St Jude's tradition. Help continue this tradition by sponsoring a student today.
Replies