Among the steady hum of sewing machines, a group of hardworking tailors are busy making the thousands of uniforms needed to clothe The School of St Jude students each year.

The uniform is an important part of starting school life at St Jude's and receiving it is often when it truly becomes a reality for new students that they're about to begin their journey with a nation-leading school.
Seeing the new students wearing her work is the highlight for tailor Miriam. Being employed by St Jude's has meant she can afford for her daughter to continue her schooling, something Miriam sees as a necessity in a country where girls' education is not prioritised.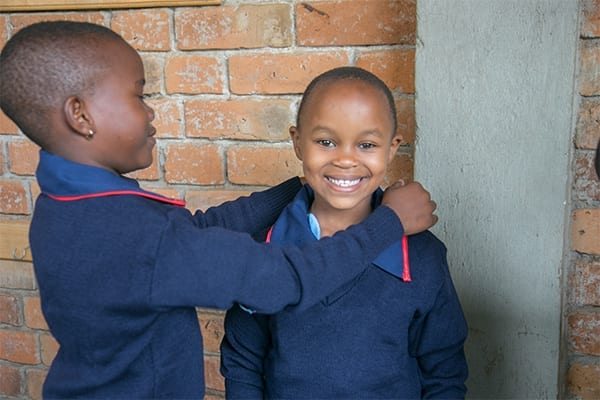 "My daughter has reached Form 3 and I am happy that I can support her as she goes onto higher levels of education and have the opportunity to achieve the career she wants," Miriam shared, while industrially sewing her way through the 40 rolls of fabric needed for St Jude's secondary students' school uniforms.
As a working mum, Miriam is passionate about having more educated mums in Tanzania.
"Families can improve their situation if women have the skills and education to have greater independence and earn more money," Miriam explained.
With this belief, Miriam is excited to be given a new workload, making more uniforms than ever for the new secondary school for girls set to open in January next year. The reconfiguring of current facilities will mean that in future years even more graduates will be donning the school colours.
"We are happy to have the extra work as it means more students are getting an opportunity to enjoy this free education. We might even need some more tailors, which means more secure jobs for the community," Miriam smiled.
Having a secure job has also had a hugely positive impact on tailor, Daudi, who has worked at the school for seven years.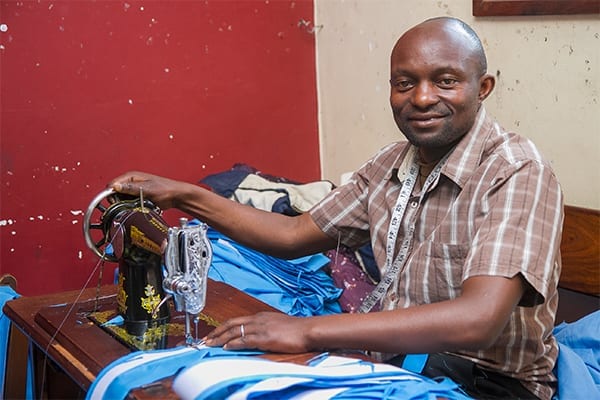 "I have been able to build a house for my children, put them through school and buy them textbooks. Their uniforms aren't as good as my work though," Daudi joked.
Daudi and the team have been carefully piecing together over 5,500 uniforms each year, which includes boarding, school and PE uniforms for new students and replacement uniforms as current students get older.
"Yes it's a big job but we have great morale in our team. I look forward to coming to work each day and I love hearing about the students that have worn our uniforms for years finally graduating and going on to higher education," Daudi smiled, looking over at his fellow tailors.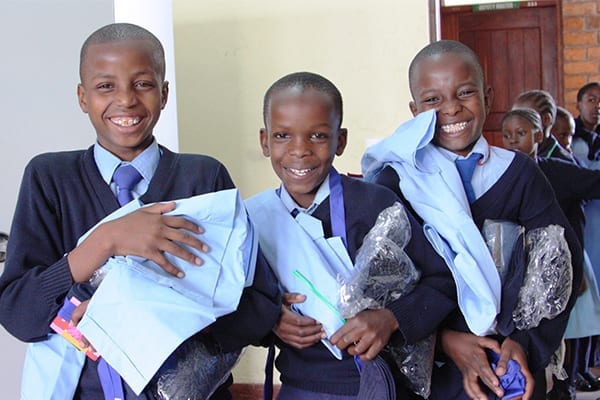 As the students and school continue to grow, each uniform continues to be made in-house, reminding every student that their free, quality education is due to the generosity of St Jude's international family of supporters.
Our school uniforms instil pride and fellowship in our students. Donate today to help keep our students in uniform and our tailors in thread.
Replies