It is 6.30am and eager parents and excited new students are lined up outside The School of St Jude gate, having been called for, what they thought was their children's first day of school. Little do they know, it's Uniform Day.
This day is a special day for St Jude's. It welcomes a new wave of the selected Standard 1 and 2 students to the school; preparing them to embark on their most significant educational journey with dreams of becoming the future leaders of tomorrow.
Uniform Day is an annual celebration and a cheerful day for the new students, parents and staff at St Jude's. On this day, students get their uniform fitted, shoe size measured and finally emerge in their new uniforms, ready to receive the gift of education provided by St Jude's.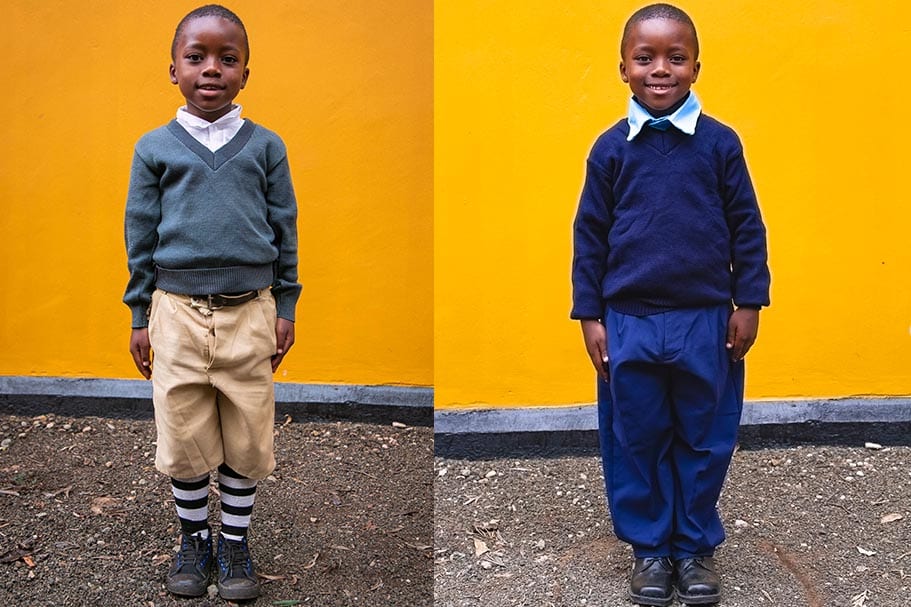 Among the excited students who couldn't wait for the day to start was Joshua. With his bubbly and jolly personality and looking extremely smart in his new uniform, he couldn't stop smiling and admiring his new clothes.
"I'm so happy to be getting my new uniform, and now I'm ready to start school," Joshua jovially said.
He added, "I didn't know about St Jude's until my mother brought me here for Selection Day. Once I saw the school, it became my dream school, and I was praying to be selected so that I can join in."
Describing the uniform, Joshua said, "The uniform is very nice, I love it. I'm wearing dark blue trousers, dark blue socks, black shoes, a blue shirt and a dark blue sweater. Also, my shirt has a yellow stripe on its collar, which means I'll be in Yellow House."
Joshua was amid over 1,000 students who came for registrations on Selection Day for Standard 1 and 2 late last year. Coming from an underprivileged background, Joshua was studying in a government school, scoring in the top of his class… a class that had more than 100 students.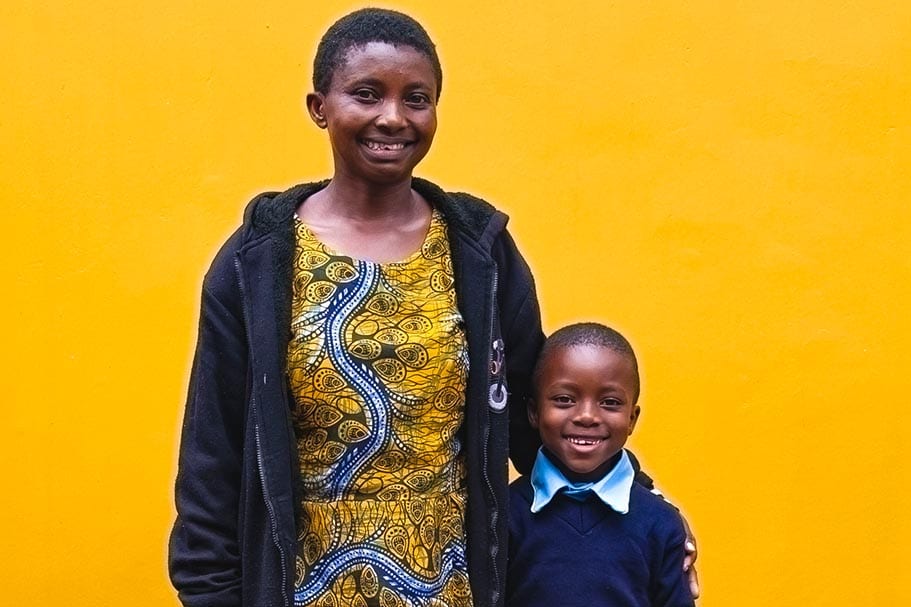 Outside the gate, parents including Lina, Joshua's mother, was shocked and filled with tears of joy after seeing her son, coming out of the gate looking fresh in his new uniform.
Uniform Day is kept a surprise to parents whose children have qualified to join St Jude's and get to find out about the transformation on the day that it's happening.
"Today is the happiest day of my life. I'm so proud of Joshua, and I know he'll do us proud," said Lina.
She added, "I have nothing to say but a big thank you to St Jude's for selecting my son and to everything that the school is doing to help poor families, like mine. We are forever grateful."
Uniform Day is not just a joyous day for the new students and parents; it is also a unique, emotional and an unforgettable day for St Jude's staff.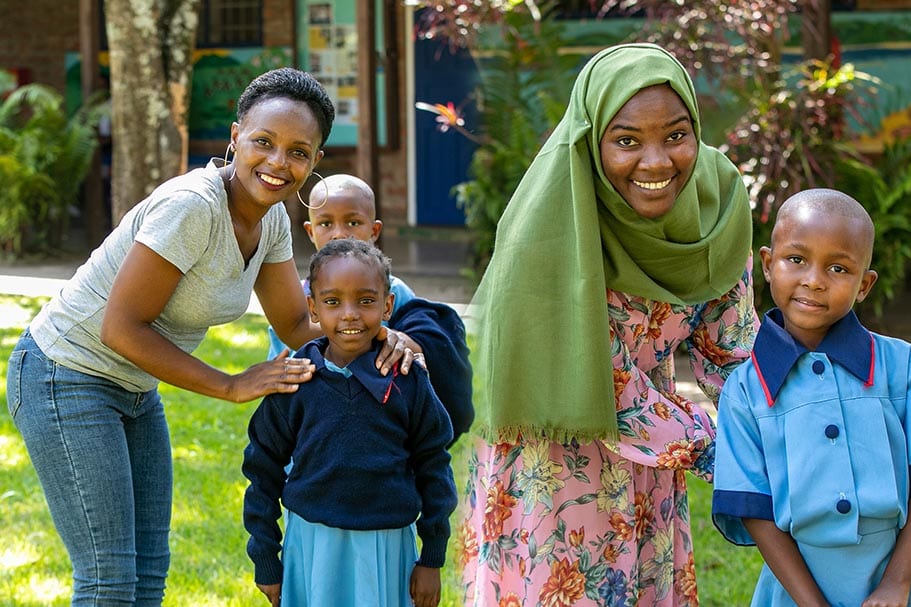 "I can't believe I still get emotional and cry on this day. This is my tenth uniform day, but each one has a special place in my heart," Theopista, Community Relations Assistant, said with tears welling in her eyes.
She further explained, "Doing house checks paints you a picture of where these students are coming from. So, when you see these students selected to join St Jude's, you see so much hope in the eyes of these families, knowing that their children will be receiving the gift of education."
For some staff, this was their first experience of Uniform Day.
"This was my first Uniform Day. I feel like a proud sister watching the young students come in and transform into their new uniforms. I tried to remember how my first day of school was, but I cannot relate," Rehema, a Supporter Relations Officer joyfully said.
"These students' lives were changing forever right before my eyes. It was a thrilling moment, especially when I saw some of the students whose homes I had visited during house checks. They made it! It was an honour to watch," she added.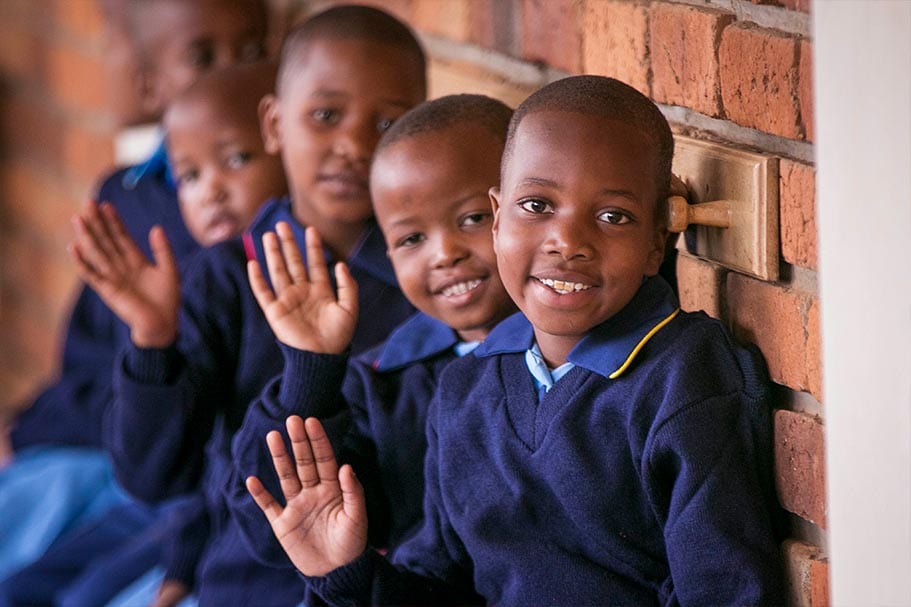 Uniform Day marks the start of a promising future for these students. You can help support them reach their full potential by sponsoring their academic scholarship. With your help, there is a brighter future!
(Some quotes used in this article have been translated from Kiswahili to English)
Replies