When The School of St Jude was just a twinkle in Gemma Sisia's eye, it was her local Rotary members who helped fundraise and eventually build our first classrooms.
Rotary's motto of 'service above self,' must have stuck in the brickwork, because in March, St Jude's students will officially launch Rotary branches of their own.
The Interact and Rotaract clubs of St Jude will be run by secondary students between the ages of 12-18 and 18-30 respectively.Both clubs will be coordinated by St Jude's sponsor Seb Cox, a 21-year-old education student and Rotaractor from Canberra.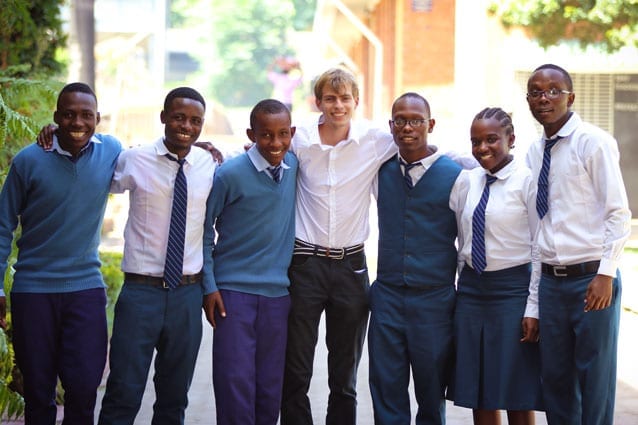 "Gemma has always had the floating idea of starting Rotary clubs here as the organisation has helped the school so much – she just needed a person willing to come over and do it," Seb said.
Seb gauged student interest in Rotary by holding a special assembly at our secondary campus, designed to introduce students to the organisation's mission and achievements.
Prominent local Rotarians Revocatus, St Jude's secondary Second and Academic Master, and Anna Rweyemam, Arusha Mt Meru Rotary club president, gave inspiring presentations during the assembly and motivated over 250 students to vie for the 80 Interact and 60 Rotaract positions available.
Successful applicants were invited to stand for leadership positions within the clubs.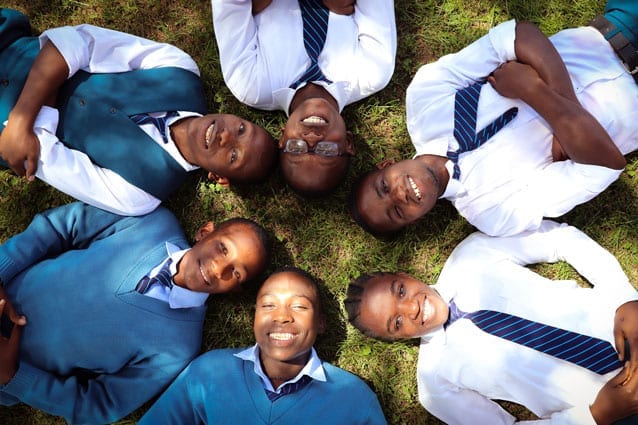 Rotary rules require clubs to carry out two service projects a year: one that helps their school or community and one that promotes international understanding. New clubs must also be sponsored by existing Rotary branches.
Julieth in Form 5 was the only female to stand for the position of Rotaract President – and she won! She was also one of the 10 lucky students invited to attend a meeting of the Usa River Rotary Club, which will co-sponsor the St Jude's clubs with the Rotary Club of Arusha Mt Meru.
In her stump speech for club president, Julieth discussed partnering with Usa River on rain water harvesting projects as well as her motivation for joining Rotaract. "I wanted to be part of Rotaract because it would be selfish of me not to give back with what I have learned and been given at St Jude," she said. 
"Although I might not be rich enough to feed the hungry population – I believe there are skills I have, there are jobs I can do, there are stories I can share with my community to make it a better place and I believe Rotary will allow me to do this."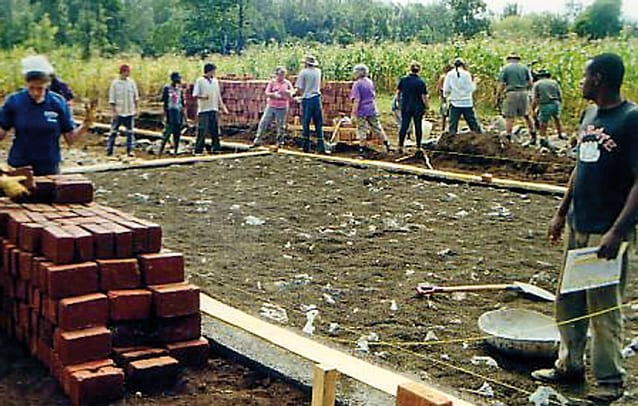 After the elections, club members attended weekend training camps where they looked at Rotary projects from all over the world before honing in on possible service projects using Rotary's procedure for identifying areas of need within Rotary's areas of focus.
Presidents of our generous sponsor clubs will meet with President Julieth and her Interact counterpart, Lisa (also the only girl who ran) later this week to officially sign off and launch both clubs.
Stay tuned to learn more about the projects our Interactors and Rotaractors will engage in or talk to your local Rotary club about helping St Jude's.
Replies