Meet Pat & Willis Sutliff: Rapid City Rotarians, parents, grandparents, longtime supporters of St Jude's and members of 'The American Friends of The School of St Jude'. 
It's been 15 years since the Sutliffs heard Gemma speak at the Rotary International Convention in Brisbane – for them, it was 'support at first sight!' 
Pat and Willis have visited St Jude's multiple times, advocated for the school in America and sponsored three students.
Last month, the kind and humble pair visited us to see their sponsored student and Community Service Year intern, Robinson. They also came to share in the Graduation Week celebrations with their fellow Rotary club members and visitors from around the world.
The proud sponsors were excited to hear about Robinson's year, mentoring and tutoring St Jude's male boarding students.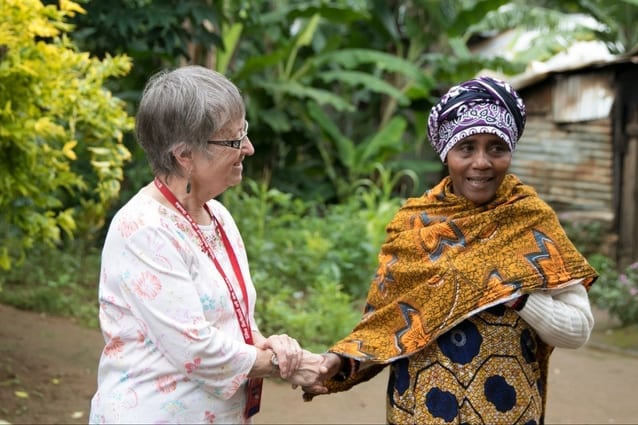 Their biggest highlight however, was a bumpy bus ride with Robinson, a translator and skilled driver.
The St Jude's mini-bus was bogged on the way to their home visit, delaying the journey, but Pat and Willis were determined to get to Robinson's house on Arusha's outskirts. 
The experience gave Pat an appreciation for our students' tenacity. 
"During the drive, you see how far Robinson travels to reach the school, the state of the roads between the school and his home, and where he must walk to so he can catch the bus," Pat said.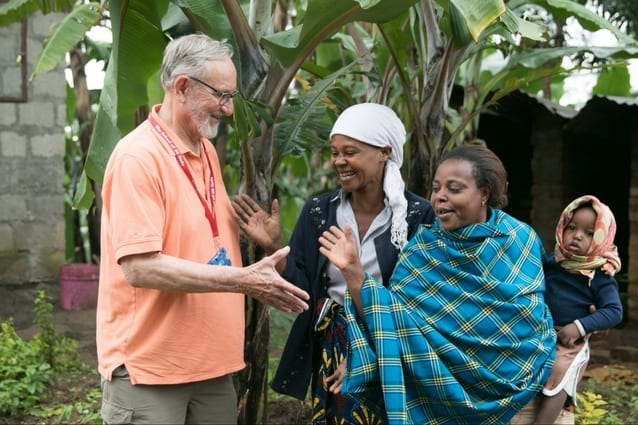 "The home visit is a very special chance to meet a student's family. When you arrive at their home, it is very humbling – this proud child with you is working so hard to overcome poverty."
Robinson's mother and many neighbours rushed to greet the Sutliffs when they arrived and performed the Maasai vigelegele – a ululated song of welcome and celebration.  
"During a home visit, you have a chance to share your pride of the student with people who love them. Seeing their gratitude and how much the whole family, as well as neighbours, value the student's education is truly amazing," Pat and Willis said. 
The Sutliffs walked away from the experience knowing just how much of a difference their support makes.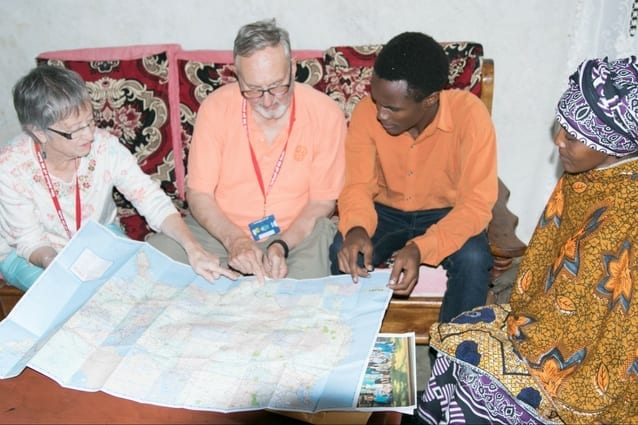 "We are very lucky to be part of this young man's life. We have so much and they have so little as far as material things are concerned. But, he has great determination and is working hard to have a better life for himself, his family and his community. 
What Robinson is doing with his life is very inspiring."
"The home visit really cements a special bond between you and the student you support." 
You can have the same impact as the Sutliffs on one of our students - check out our sponsorship program today!
Replies