Jill is a long-time supporter of St Jude's who has used her skills to address a local challenge, serve the environment and raise funds for St Jude's.
Recently, the Queensland state government announced a ban on plastic bags in supermarkets, in a bid to promote eco-friendly habits.
Jill, a Toowoomba resident, turned her hand to sewing reusable shopping bags and selling them. Inside each bag, she places St Jude's brochures and fact sheets, so buyers are well-informed about who their money is supporting.
So far, Jill has raised an impressive $2200 from selling the bags!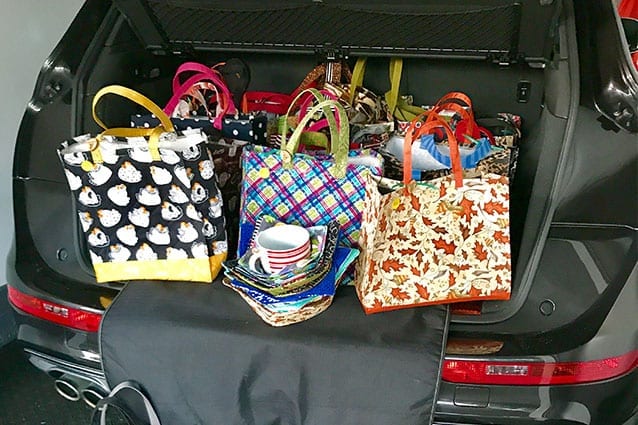 "I actually see the work of educating students at St Jude's as another form of sustainability," Jill said.
"Without sponsorship, these bright young minds would never have the opportunity to reach their full potential and go on to be shining lights for Tanzania in the future."
Jill feels that the Queensland government's new regulations has offered a new opportunity to raise awareness for the cause she and her husband, John, have passionately supported since 2009, when they met Gemma at a fundraising event in their hometown.
"I have enjoyed sewing most of my life and was taught growing up that it's valuable to share one's talent with others. With the decision by our State Government to introduce a ban on single use plastic bags in all supermarkets and department stores, I could see a ready market for a simple but attractive alternative shopping bag. Now, I simply can't keep up with the demand!" Jill said.
Jill's environmentally-friendly project comes at an apt time. Recently, Rahel in Form 3 won an internal essay competition for Smith Secondary Campus students, exploring, 'how environmental conservation can enhance development in developing countries.'
Rahel concluded her winning essay by imploring readers to use their creativity to address environmental concerns.
"If conservation of the environment goes wrong, nothing else will go right. Environmental issues cannot be addressed without widespread participation, so people need to be informed that conservation is not a burden, but a source of innovation, job creation, creativity, economic development and sustainability, benefiting us today and in the future," Rahel wrote.
St Jude's Founder, Gemma Sisia, was thrilled to hear of Jill's contribution!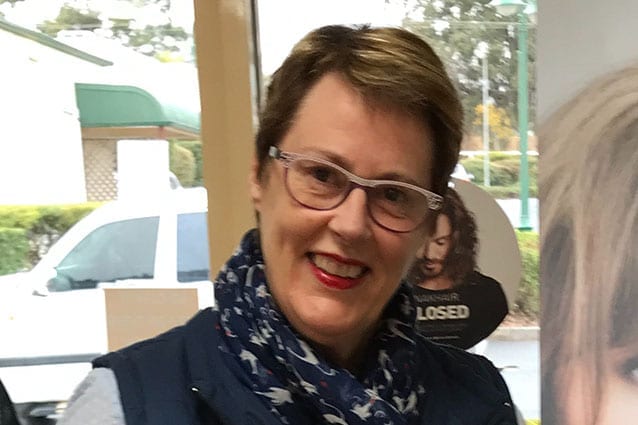 "Supporters like Jill never cease to amaze me with their efforts to raise money for our school. I am sure her story will inspire others to use their skills in such a way that makes a difference in the world!" Gemma said.
"It really is easy to promote the wonderful work of St Jude's, the staff and students. If I can sit at my sewing machine doing what I love for such a good cause, knowing every cent is being spent wisely, others should try it too!" Jill explained.
Like Jill, you can make a difference to the lives of young Tanzanians. Make a donation today!
Replies