Note: quotes have been amended in parts for clarity.
St Jude's students are testament to what young people can accomplish when afforded strong educational foundations and the resources and tools to excel.
Winning international awards and receiving commendations from world leaders, our students are already realising the School's vision to educate the future leaders of Tanzania.
St Jude's educates over 1,000 students from Form 1 through to Form 6 at the Smith Secondary Campus, all have the potential to be future leaders within their community and many dream of doing just that.
Form 1 students are at the very beginning of their journey into secondary level education. This is itself an achievement – only an estimated 12% of the adult population (over the age of 25) in Tanzania have received a secondary education.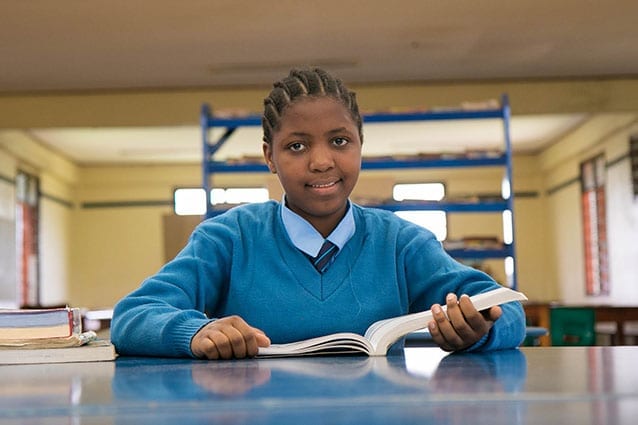 Their journey is made possible through the generous and unwavering commitment of sponsors who cover the costs of a student's academic scholarship for a minimum of three years, and ideally for a student's entire education with St Jude's.
"Sponsoring an academic scholarship for a student is an incredibly rewarding experience" says St Jude's Founder, Gemma Sisia.
"For our students, securing an education at St Jude's is a pivotal moment in their lives, opening up opportunities that they otherwise wouldn't have access to."
"It's especially crucial for the 40 or so new students who join us in Form 1 from government primary schools. Secondary school is a really fundamental time in a student's education and development. Knowing that there is someone investing in their future has a profound and empowering effect on them." "
It's also often a profound experience for our sponsors too. Getting to know a student, learning how different their life in Tanzania is and following their success can be very moving, and is definitely humbling."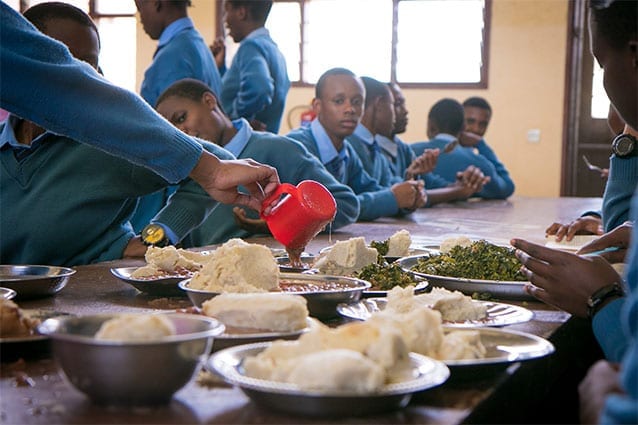 Whilst all students who are offered a place at St Jude's have the cost of their education and boarding covered, not all of them have sponsors supporting them directly. Those without sponsors have to be supported through donations made to our Unsponsored Student Fund. Though the fund helps to give them an education, they miss out on building a relationship with a sponsor through letters and even visits, and learning about the wider world.
Irene is one of these new Form 1 students and is looking forward to making the most of her new found opportunities at the School. She is also hoping her scholarship will soon be sponsored.
"I am a girl coming from a single parent family. My mother is constantly ill making it hard for her to provide basic needs for the family and support my siblings. Giving me a chance to study at St Jude's opens a whole new opportunity to end poverty for my family."

"St Jude's has all the resources needed [for me] to excel academically.
"Sponsors enable the School to provide us with three meals a day, school uniforms, teachers, textbooks, electricity, water and a bed of my own to rest on after a long school day," says Irene.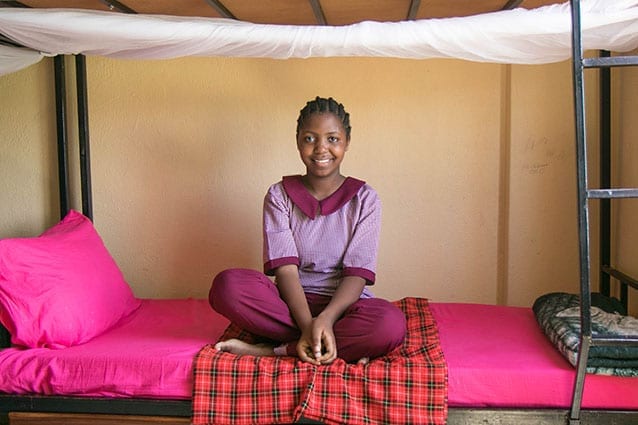 "Without sponsors we cannot study at this school […] being sponsored changes it all."
Like every student at St Jude's Irene has big dreams and plans for her future.
"St Jude's gives me the assurance for a brighter future as I aspire to become an engineer, a career that would give me and my family financial stability." Thanks to our supporters the sky's the limit for Irene and the bright young students in Form 1 and they're reaching for it.
Sponsor a Form 1 student like Irene today and give them the greatest gift you can, a good education. Who knows… you could be sponsoring the next Wangari Muta Maathai (female East African scientist and Noble Peace Prize recipient)! Click here for more information.
Replies