When you support St Jude's, you aren't just providing free education to the poorest and brightest students in Arusha. You're supporting almost 300 talented, dedicated staff members committed to fighting poverty in their community. In our Staff Spotlight series you get the chance to meet these impressive members of the St Jude's family.Meet Francis and Godluck – our outstanding school photographers who capture the smiles of our students and let them shine on screens across the world.
Keeping supporters from around the world up-to-date with what is happening in school in Tanzania is a difficult job. But the dynamic duo of Francis and Godluck make it look easy.
These talented photographers capture the essence of the school every day with their beautiful images of students truly appreciating their free, high-quality education.
It's a big job – photographing more all 1,800 students and providing all the images for our website, social media and newsletter, but Francis and Godluck are up to the task.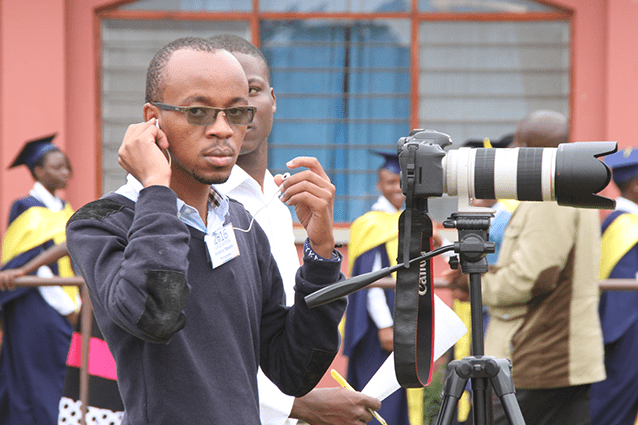 "Every child has the right to a good education like at St Jude's," Francis said when asked about why he enjoyed working at St Jude's.
Not only are Francis and Godluck passionate about photography, they are determined to improve education in a country where most children only receive five years of schooling.
"The students are so talented," Godluck said. "I enjoy how they look after visitors and it is a joy to take their picture."
As children, neither expected to become a photographer. Francis, a natural mr-fix-it who is currently studying computer science at university, had plotted an entirely different career course.
"When I was younger I actually wanted to be a pilot," he said.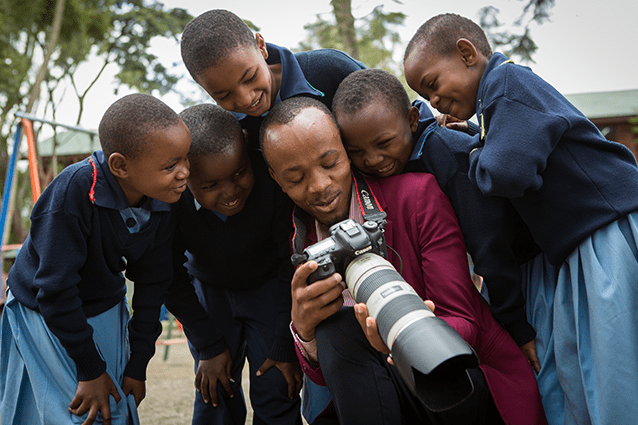 "It was cool seeing planes fly. As I got older I started to fix radios and cell phones. Cameras were fairly basic until the first camera phones came to Tanzania.
"Then, oh wow, I loved taking photos with my first camera phone and found what I wanted to do!
"My Dad helped me start out. He believed in me. Cameras were really expensive but he was so happy that I had found my calling he did everything he could to help me get my first one. He said 'We don't have money but we will find a way."
Like many young people growing up in Tanzania's safari hub of Arusha, Godluck wanted to get into the tourism industry.
"I wanted to be a tour guide," he said.
"I loved seeing the safari trucks and all the amazing animals we have here!"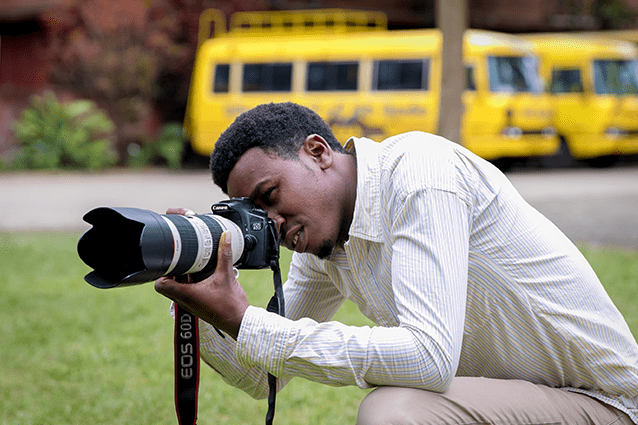 While photography was not the career either expected, they have found it is their way to help their country and promote the beauty of Tanzania to the outside world.
"I love that so many people around the world are learning more about Tanzania because of St Jude's," Francis said.
"They aren't only helping educate our students – they are learning more about our country and our culture because they are supporting St Jude's."
You can also help give underprivileged students a chance at a high-quality education by sponsoring today! Go to: www.schoolofstjude.org/sponsor
Replies