They've finished in the academic top 1% in the nation, and now our Grade 7's are showing their maturity by demonstrating community spirit during their holidays.
Our Grade 7s recently came third from 68 schools in the district and improved in the national rankings. All students finished with marks of either 'A' or 'B' in their national exams, qualifying St Jude's as one of the top primary schools in Tanzania.
Primary school headmaster George Stephen was unsurprisingly thrilled with the outcome.
"I would like to congratulate every one of us (within the primary school) who worked to achieve these good results. Your hard work is appreciated," he said.
"Let's continue working towards more performances like this."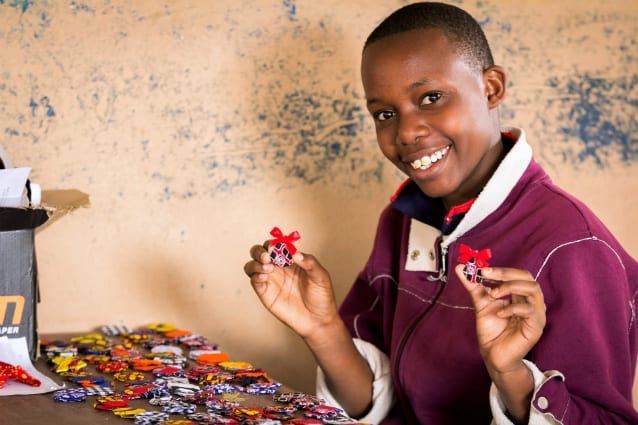 More than 30 of these enthusiastic, soon-to-be primary school graduates have busily spent their end of school-year break volunteering for our school community.
Anethi (Annette) is one such inspirational student. She has chosen to give back by helping to prepare the hundreds of meals our kitchen serves each day, as well as sharing her creative skills in the art room.
"I wanted to help so I just said I would (in both areas)," Anethi explained, adding that she knew she could be an asset in the kitchen as she often helps her mother prepare family meals.
"I help in the (school) kitchen by washing utensils, cutting vegetables and helping serve lunch."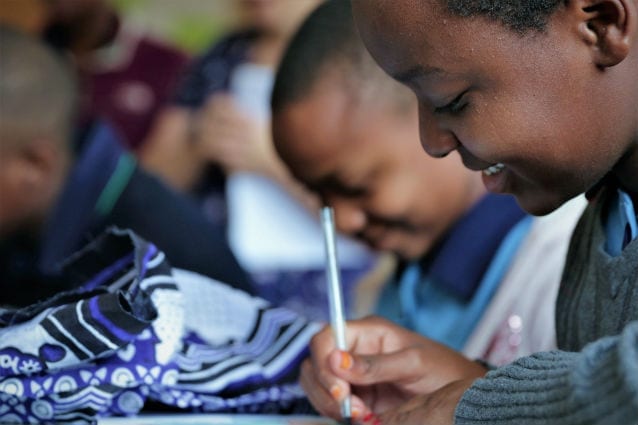 Anethi, along with her friends Nasma, Nasabi, Martha, Elizabeth, Lightness and Brenda, help create Christmas cards and crafty creations for our supporters. Her favourite project has been bottle-top earrings, which Gemma will bring on her tour next year.
"I really like making the earrings and working with my friends on crafts," she said, singing the praises of Miriam, a St Jude's Form 6 graduate who is co-ordinating the program.
"She's good, she helps us lots and it's fun. I am enjoying it very much."
Miriam said she has appreciated working with the young students, and enjoyed giving them guidance in both life and their art projects.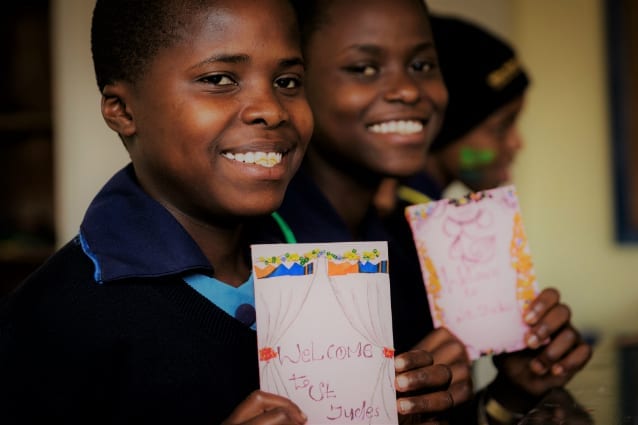 "Originally I was hoping to have 10 students (to help with projects), but the 7 I have are better than 10. They are perfect," Miriam said.
Miriam said students like shy, smiley Anethi were greatly appreciated for their volunteering, and the Grade 7 group as a whole are high-achieving, excellent examples of student leaders.
Donate to St Jude's and help us remain in the top 1% for many years to come. Go here to find out how.
Replies