Some quotes translated from Kiswahili
Janelle, Clorinda, Timuana and Octavia are uniquely bonded by their shared devotion to one of our 2018 graduates, Denis.
Janelle has sponsored Denis since his first day at St Jude's in Standard 1. She, along with her two daughters, Timuana and Clorinda, travelled from Queensland, Australia, to be by his side as he finished secondary school.
Janelle and her husband, Peter, who passed away in 2016, were inspired to help fight poverty through education when they heard about St Jude's through Rotary.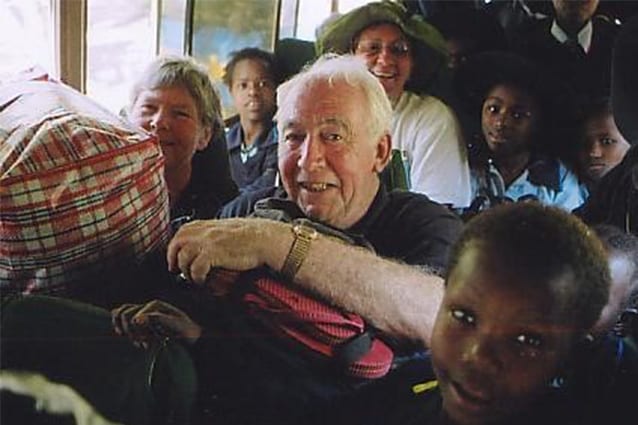 Janelle decided to pay tribute to her husband by attending Denis' graduation and bringing her two daughters with her, so they could understand their parents' passion for our cause.
Janelle and Denis shared an emotional reunion at Sisia Primary Campus on Monday May 21, having last seen each other in 2005, and later that day, he took them to visit his home and meet his guardian, Octavia.
At Form 6 Graduation on May 26, Octavia joined hands with Janelle, Clorinda and Timuana, in celebration of Denis' achievements.
Several years ago, due to difficult circumstances in Denis' home life, Octavia agreed to open her home to him, whilst he completed his education at St Jude's.
"When I took in another son, I wanted him to feel secure and not lonely. Now, Denis has a family and I want him to succeed in his life. Denis has brought joy to us. He helps Alexander with his chores and I am so proud to see him graduate," Octavia shared.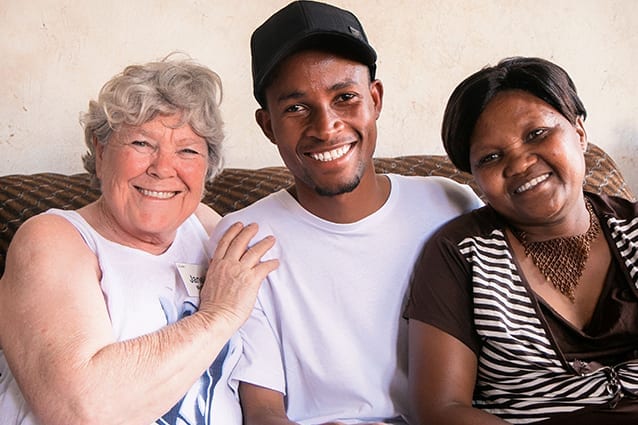 Octavia is a dedicated member of St Jude's Parent Committee and has been a passionate advocate for St Jude's in the local community since her son, Alexander, earned his academic scholarship in Standard 1, nearly 16 years ago.
Alexander graduated from Form 6 at St Jude's in 2016. He completed his Beyond St Jude's Community Service Year in 2017 as an intern in our Visitor team and is now studying his Bachelor in Economic Science and Communications, through Beyond St Jude's Tertiary program, at the University of Dar es Salaam, Tanzania's top university.
"Without help from St Jude's, I could not have afforded to give my son the same privilege he has now. I have other children to support and I would not have been able to afford to send Alexander to university," Octavia said.
Janelle and her daughters were profoundly moved by Octavia's generosity and passion for the School.
"Octavia is a beautiful person. This lady has given Denis the gift of a family home. Denis is a special young man — a young leader — and he is so grateful for the gift of an education. My husband Peter would have been proud to meet him as the wonderful young man he has become," Janelle revealed.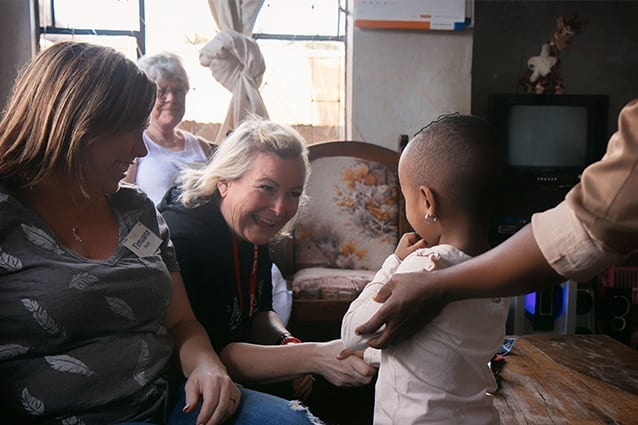 After 13 years of sponsorship, she is passing the beacon of hope to Timuana, who has agreed to financially support Denis through his Beyond St Jude's Community Service Year.
"I always knew this was a special cause, but being at St Jude's and seeing the community impact first-hand has changed mine and Clorinda's lives. There was no way I could walk away from this without giving something back, and Denis will always mean so much to our family."
"Meeting his guardian, Octavia, was an amazing experience. This mother is so kind and genuine. She has taken in this young man and raised him as her own. She deserves to receive so much gratitude in her own right," Timuana said.
Octavia, Janelle, Timuana and Clorinda may be separated by oceans, but they have joined hands to give an opportunity to one of Tanzania's future moral and intellectual leaders.
Will you take someone's hand too? Share their story and sponsor a student or make a donation during our 2018 Annual Appeal.
Replies