I came to St Jude's for my first enrolment test 12 years ago, and I remember it as though it were yesterday. The year was 2006. I dreamt of wearing the beautiful navy blue school uniform and visualised the excitement of stepping onto a St Jude's school bus.
At student selection testing, we were instructed to read a story about two people named Peter and Jane. I recall nervously sharpening my pencil for a writing and mathematics test. I was determined to succeed. I remember exiting the school gates with one hand holding a letter of my acceptance and the other waving in the air as I cheered, while scanning the crowd outside for my mother, who was overjoyed. I knew I had to strive for success to maintain my academic scholarship.
Walking for the first time through St Jude's school gates as one of the students, I knew from that point my life had changed. The school buildings stood as tall as my dreams.
At St Jude's, I completed five years of primary school instead of seven because of my good academic performance. My teachers had enough faith in my abilities that they promoted me from Standard 2 to Standard 3 in 2007, and in 2009, I was promoted from Standard 5 to Standard 6. I graduated from primary school in 2010, much earlier than my fellow students that I was enrolled in with. This process validated my abilities and helped me to become resilient.
An unforgettable experience was when I had to write a letter to my sponsor to introduce myself. I was so young, not so fluent in English, but I wrote from the heart as well as possible. I explained my love for biology and my aspiration of putting a smile on people's face as a medical professional one day. I added to my text with a drawing of a bicycle.
I couldn't believe it when my sponsor wrote back! I was so excited to learn he was a doctor too. He was a unique inspiration for me to fight poverty through education. He nourished my dreams and motivated me by giving me the chance to receive a free, high quality formal schooling.
I passed Standard 7 and continued into secondary school at St Jude's in 2011. School became tougher that year, and so did I.
I spent my free time reading novels and drawing cartoons. Reading improved my writing, speaking and conversational skills. We had access to so many resources that government school students do not have.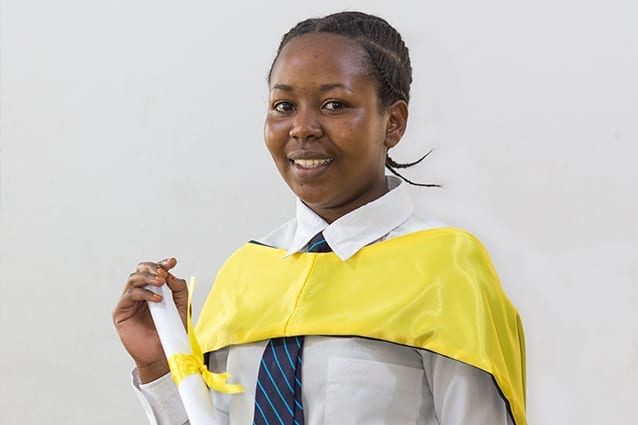 It was in 2017, the year I graduated from St Jude's, when I developed a keen interest in joining the Beyond St Jude's program as a way to give back through the Community Service Year.
I was lucky enough to be accepted, and after completing three months of national service, a mandatory requirement for some Form 6 graduates in Tanzania, I commenced my Community Service Year as an interning chemistry teacher in an underprivileged government school.
I had two goals; creating self-awareness among the students and doing my best to help them succeed academically.
Halfway through my government school internship, I decided to try professional development of a different kind and joined St Jude's Marketing team as an intern. This gave me a glimpse of the broader St Jude's community. I know so much more about the efforts people make to financially support St Jude's, and I also know more about how we influence change through education.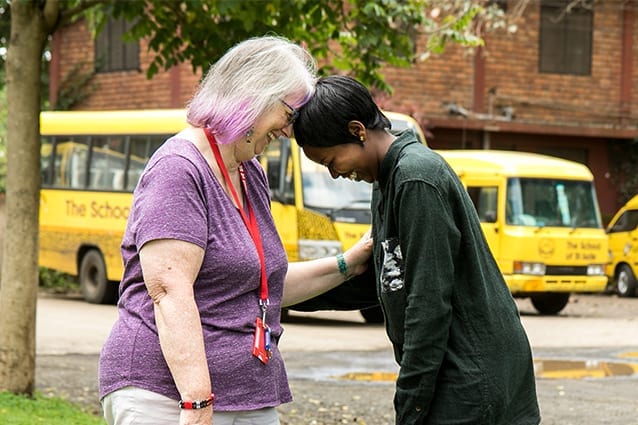 During this time, the Beyond St Jude's staff empowered me every day. I applied for a number of scholarships and was accepted into the Mastercard Foundation-African Leadership Academy Scholars program. This month, I will commence my studies at the American University of Beirut in Radiology, fulfilling my dream of making a difference to people's lives as a health professional.
St Jude's has given me an invaluable reward: my education, for which I am forever grateful. This school is more than a school. It is a family that I am proud to be a member of.
Would you like to support a member of the St Jude's family? Sponsor a young leader today!
Replies