If you spotted Jonas, an Academic Leader, strolling around Sisia primary campus, you could be forgiven for thinking he had glided straight off a fashion runway. 
The reality is almost as exciting! When he's not moulding the minds of our talented students, the teacher-turned-visionary-designer is likely to be found at Arusha's fabric markets, fashioning stylish outfits for himself and his friends.  
"I have a vision and idea about the clothes I'd like to wear, so I draw the design and purchase the materials. Then, I take them to a tailor and share my idea with him and the tailor brings it to life." 
This process, Jonas says, is similar to Gemma's early dream for The School of St Jude. 
"The inspiring thing about Gemma is how she had a vision. She has kept the vision close to her heart, shared it with other people, so it could grow. Gemma is an inspiration to me." 
"There is a big tree in Tanzania called the baobab tree. It starts small, but with some rain, it grows to be very big. The dream for our school is the same."  
"To see how St Jude's has grown from three children to 1,800 is a miracle."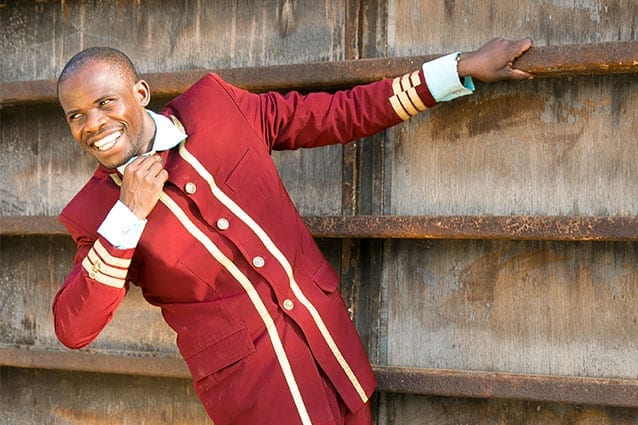 Jonas knows a thing or two about crafting a dream and overcoming challenges. He started working at St Jude's in 2012 as a physical education teacher. 
Before this, he'd been a Headmaster at two private primary schools.
It was a desire to fight poverty through education, spurred by his own humble beginnings, and devout faith, that inspired Jonas to join St Jude's. 
"I attended government primary and secondary schools. I was selected to attend a government teaching college, and then I was sponsored by generous people so I could go to an English Medium teaching college."
"Teaching is a calling in my family. Both my parents are teachers and I saw how they helped people to become good leaders and professionals in society."
"Many leaders in Africa are corrupt and do not have integrity. Moral leaders are not corrupt; they use their position to benefit others."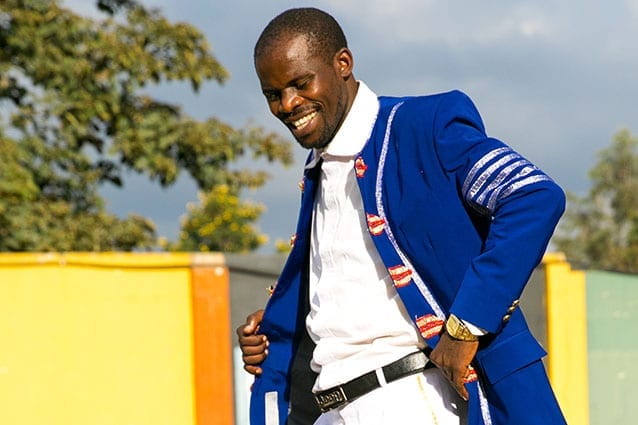 "My dream is to identify students' potential. Some want to be teachers, doctors, nurses. When I know their goal, I can give them the right knowledge to help them perform well. Students need to be passionate and have a good character, because that will ground them as good leaders." 
Generous Jonas doesn't stop caring when the school gates close at the end of each day. He is so committed to the work of St Jude's, that he sacrifices a portion of his monthly salary as a donation to our cause.
A study conducted by the United States National Institutes of Health concluded that altruism activates the brain's social connection, trust and pleasure regions, creating a 'warm glow' effect. 
It's no wonder Jonas's radiant smile lights up the whole schoolyard!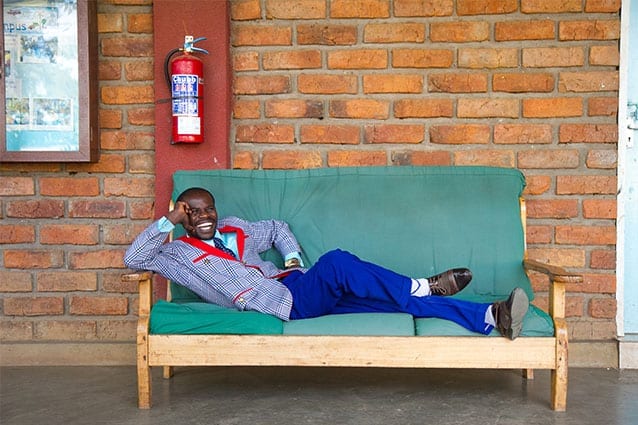 "At St Jude's, we are a centre of excellence. We help children who come from very poor families. By doing this, we will help Tanzania, and take the students from a low place, to a high place. These students will do great things."
Like the growth of a baobab tree, it takes a little rain and a lot of perseverance to fight poverty. 
Passion is in fashion at St Jude's, and in the creative, capable hands of teachers like Jonas, the future is bright for our students.
Come and visit St Jude's so you can meet our wonderful staff! 
Replies