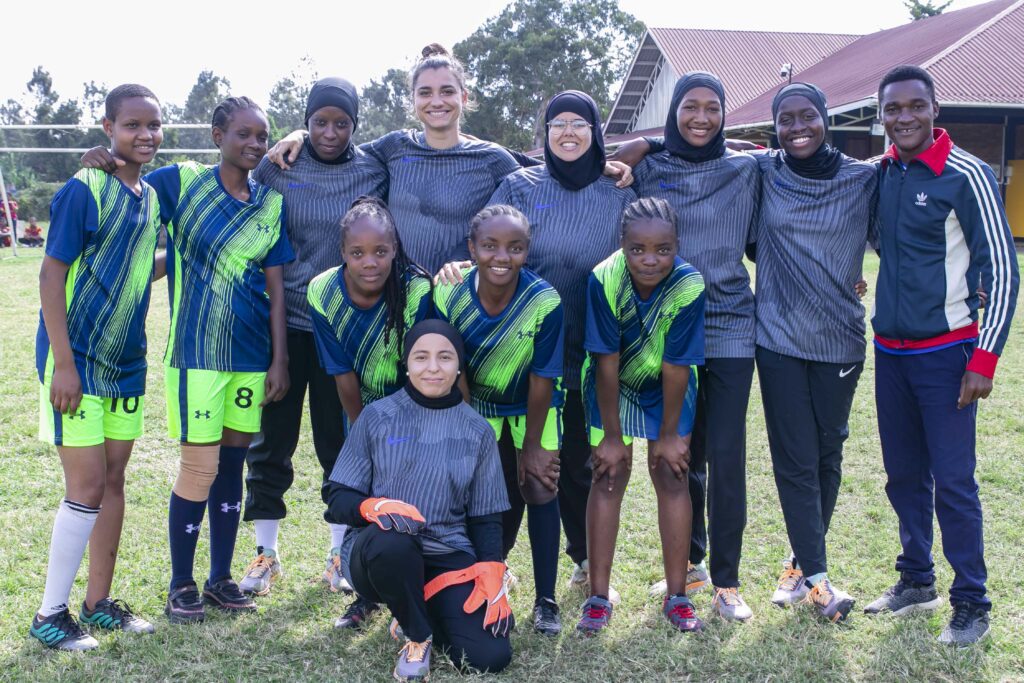 Joining The School of St Jude presents a significant academic transformation for students. The spacious classrooms, well-stocked libraries, and computer learning programs unlock new ways for students to engage in their academic interests. For Heavenlight, however, one of her favourite places at school is the football playground.
"I love the computer rooms and the libraries," says Heavenlight. "But on the football field is where my heart jumps with excitement," she admits.
Heavenlight joined St Jude's Girls' Secondary School after completing her primary education at a government school. In the two years she has been at St Jude's, Heavenlight has greatly developed her talent in sports to become one of the leading footballers at the girls' school. She is a regular starter on the girls' football team and routinely represents St Jude's in interschool competitions around Arusha.
"I credit my improved footballing abilities to St Jude's," reflects Heavenlight. "Although I have always loved playing football, the supportive environment and robust sports program at St Jude's have greatly complimented my talents," she adds.
Football is predominantly regarded as a boys' sport in Tanzania, a custom that has made it significantly harder for aspiring girls to pursue the sport. This situation is exacerbated by students in government schools, which generally have limited options for sports to accommodate both girls and boys.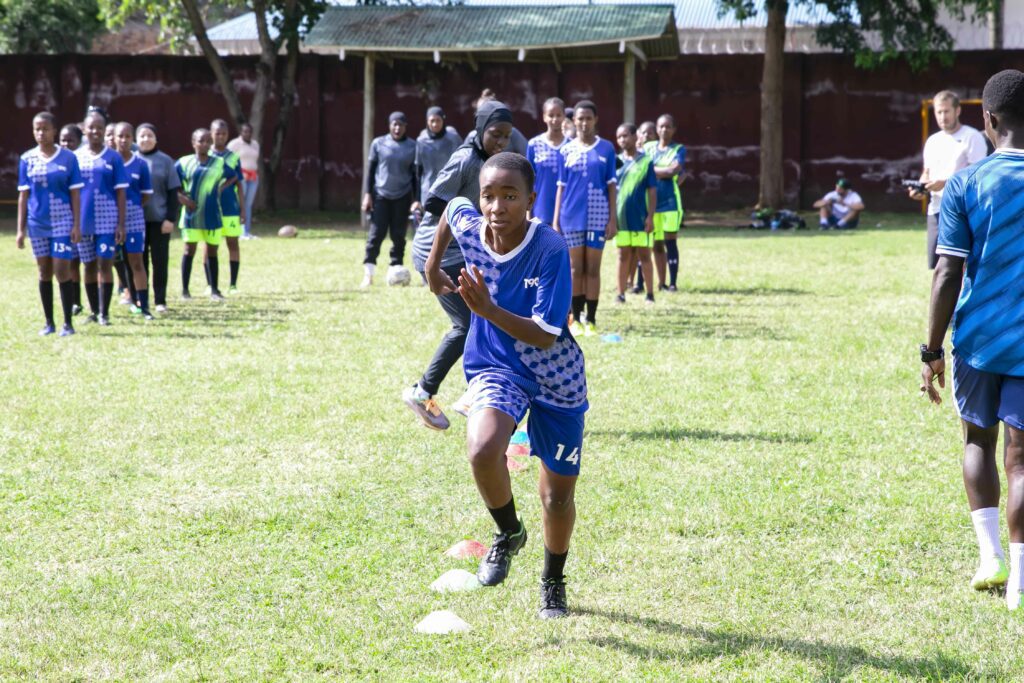 "If I ever wanted to play football, then I had to train with the boys," Heavenlight shares of her experiences before joining St Jude's. "We didn't have a dedicated sports teacher, we hardly ever played any interschool games, and there was only one football for the entire school. Furthermore, we didn't have a girls' football team, so I never got the chance to play in competitive tournaments,'' she adds.
Since joining St Jude's, however, Heavenlight feels as though she has reinvented herself once again. Her new school has a dedicated sports program, well-maintained infrastructure, and sufficient sports gear for various sports.
"I immediately joined the girls' football team and quickly established myself as an important part of the team," she says happily. "In addition to regular practices, we get professional coaching and frequently participate in interschool or interclass tournaments and friendly games which help us maintain our enthusiasm and competence," she adds.
A dedicated sports program is an essential part of St Jude's approach to holistic education. This ensures that students not only excel academically but also develop their natural talents and skills to become well-rounded individuals. In recent years, the school has complemented its academic achievements with extraordinary performances in national and international sports competitions.
"The sports program is a massive success because of all the support we get across the board; from students to staff, external stakeholders, and the government as well," says Jenerali, St Jude's Sports Department Assistant Team Lead. "As a result, our comprehensive sports program is quickly garnering attention around the country and is opening the school to more opportunities within and beyond Tanzania," he adds.
One such opportunity came in the form of a friendly match between St Jude's and Les Hijabeuses, a women's football team from France. Having learned of St Jude's excellent record and promotion in women's sports, the team reached out for a friendly match during their recent tour of Tanzania.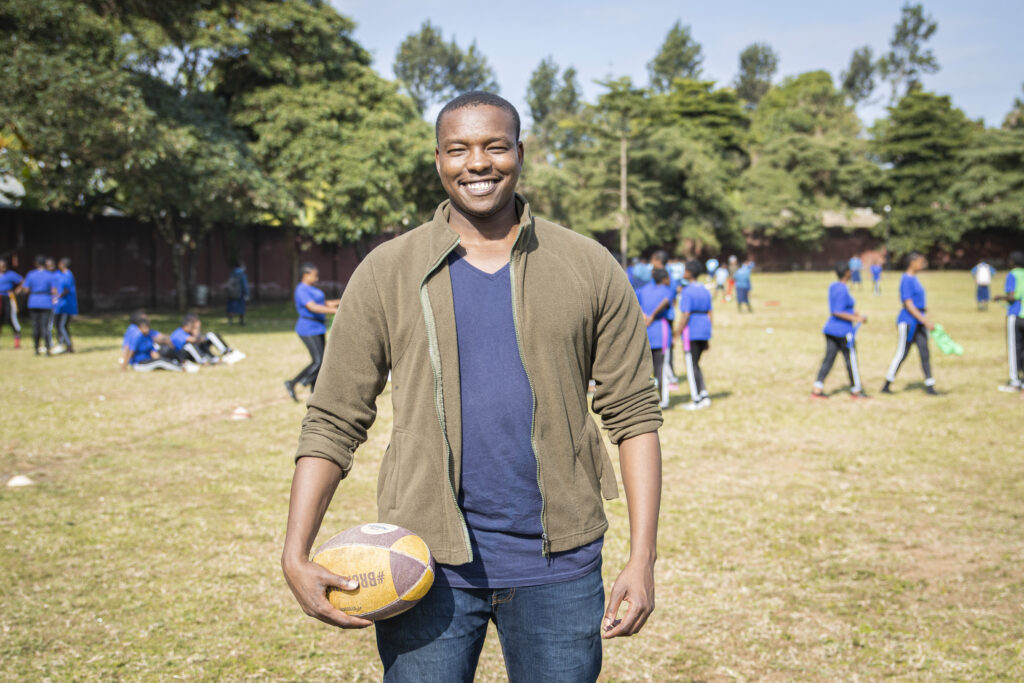 "It was good exposure for our students because it was the first time they played against a team from Europe," says Jenerali. "In the end, everyone was happy and enjoyed themselves... and yeah, we came out on top," he added with a smile.
The holistic approach to education at St Jude's continues to unlock a wealth of talents and capabilities for students helping them fulfil their academic potential and develop leadership qualities to lift their communities out of poverty.
Your support ensures St Jude's continues to promote an equal opportunity sports program catering to both male and female athletes.  Sponsor a scholarship today. 
Replies