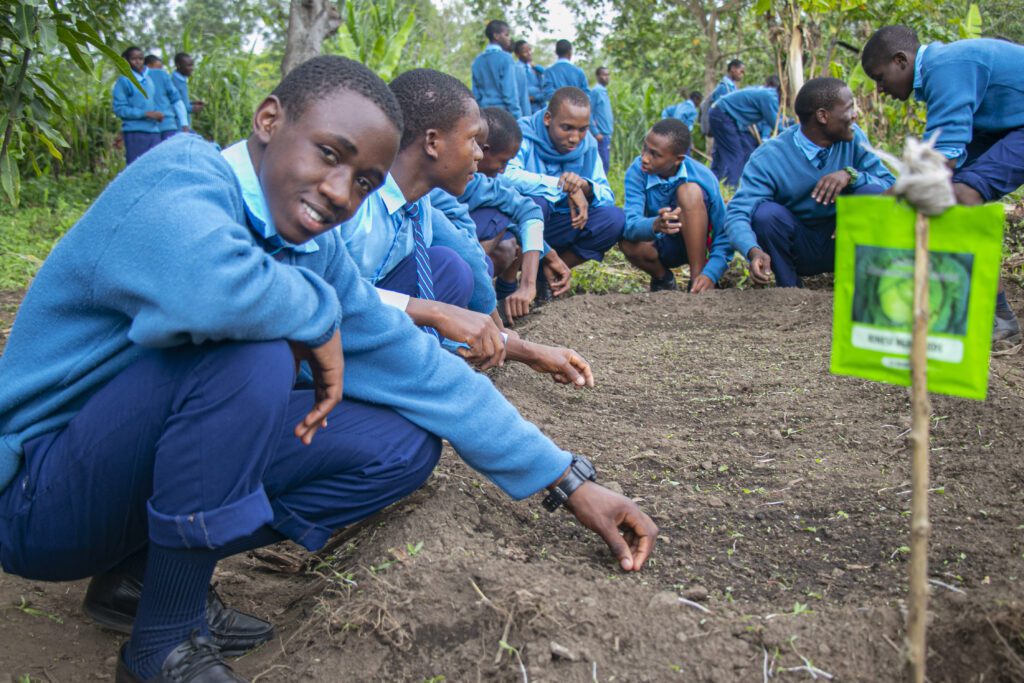 At St Jude's Secondary School in lush, green Usa River, a dedicated group of students is working to conserve the environment, one plant at a time.
They are members of the Malihai Club, which meets each week to work on environmental conservation projects. This club is just one of around 50 extracurricular activities (ECAs) available to St Jude's students. These ECAs provide an opportunity for experiential learning and a way for students to discover and explore their passions.
Student Chairperson, Karim from Form 3, explains, "Malihai is a Swahili word. It comes from 'mali' which means resources or wealth and 'hai' which means life or living. So, if you join the two words, it's living wealth. So Malihai is about the environment and conservation."
"Malihai club is a club that deals with environmental conservation and wildlife management," Mr Elia, Malihai Club mentor, adds. "At a school level, we are planting and managing trees and cultivating vegetables."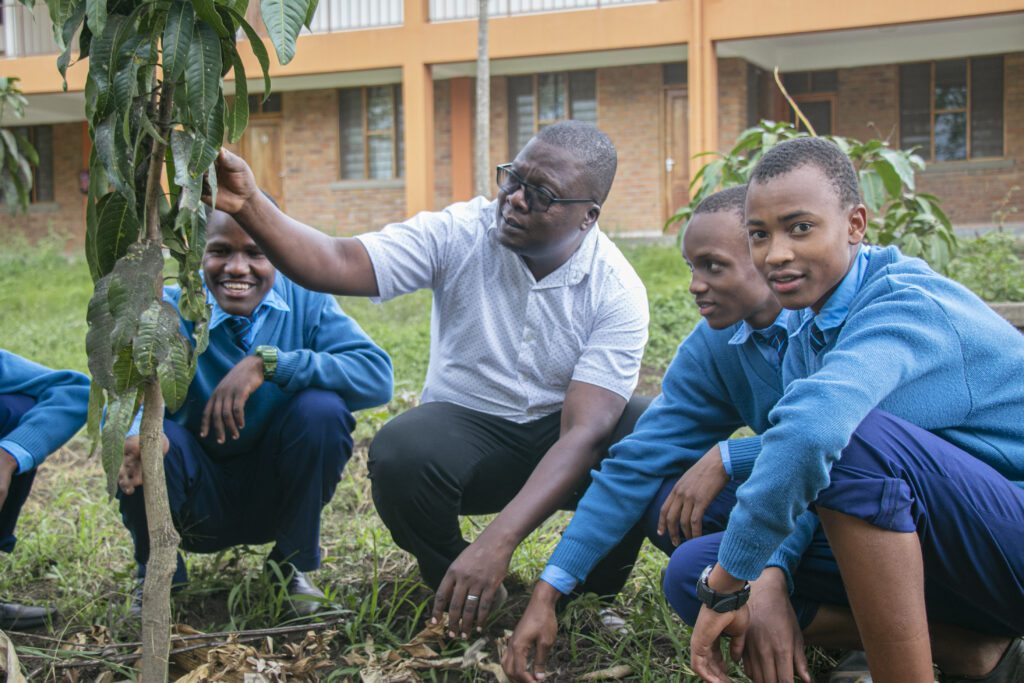 Mr Elia has a great interest in the environment and works hard to spread the word about the importance of conservation. He says, "Environmental conservation is a global issue. We need to bring awareness to many people."
Mr Elia's involvement with Malihai is certainly making an impact – the club now has 63 members, including Karim and Assistant, Kelvin, from Form 5.
"I think it's important to conserve the environment to protect biodiversity and to conserve different species of tree for the future," says Kelvin, who clearly shares his mentor's passion for conservation.
While the club has big goals, they are working to effect change on a local level. A major project for the Malihai Club is counting, maintaining and naming the campus' approximately 200 trees.
"We are naming the trees around the school with their common and botanical names, so that the students can learn more about them," shares Karim.
In addition, the club is planting more trees, mostly avocado and mango species, with hopes that future students will be able to enjoy their fruits.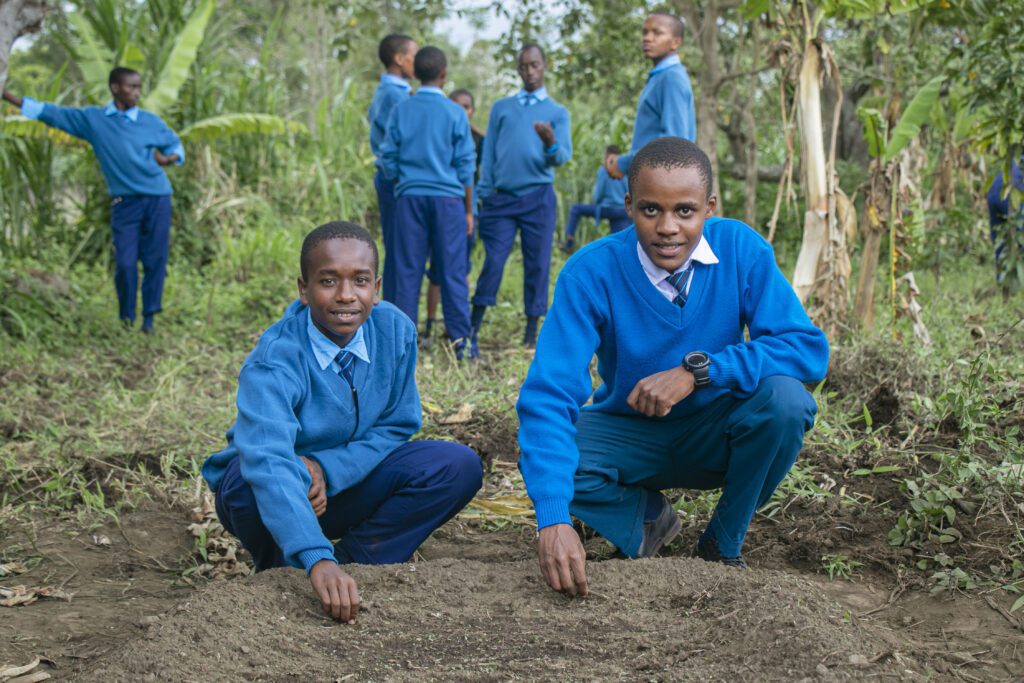 The club's other project, vegetable cultivation, is also popular with club members. Many Malihai members already study agriculture, but the club gives them the opportunity to do additional practical work.
The school's shamba (shamba means farm in Kiswahili) already grows many varieties of vegetables, so the Malihai club decided to grow different types of vegetables to diversify the crops. After some discussion, the students decided on cabbages and onions. Soon, the vegetables the club is planting could be on their classmates' plates!
Agriculture is a major industry in Tanzania, and many St Jude's students plan on agricultural careers – including Kelvin and Karim. Malihai gives these students an opportunity to learn more and get their hands dirty.
"With the knowledge I gain from the club, I can use it to benefit others by helping them with farming. I am planning to study horticulture," shares Karim.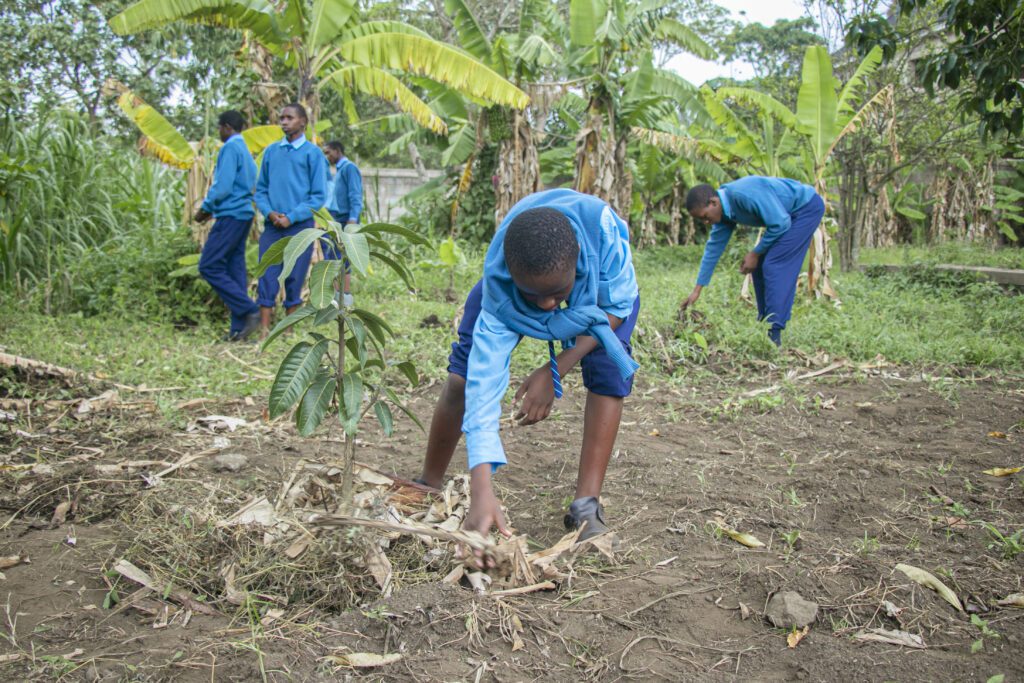 Extracurricular activities, like the Malihai Club, are essential components of a holistic St Jude's education. Through self-directed activities, like tree cataloguing and vegetable cultivation, students learn in a way which complements and extends their academic studies. Clubs also present opportunities for leadership and, perhaps most importantly, allow students to discover their passions.
The Malihai Club at St Jude's Secondary School is a wonderful example of the way St Jude's holistic model of education helps students fulfill their potential – all while conserving the environment.
Support St Jude's extracurricular activities program with a donation.
Replies