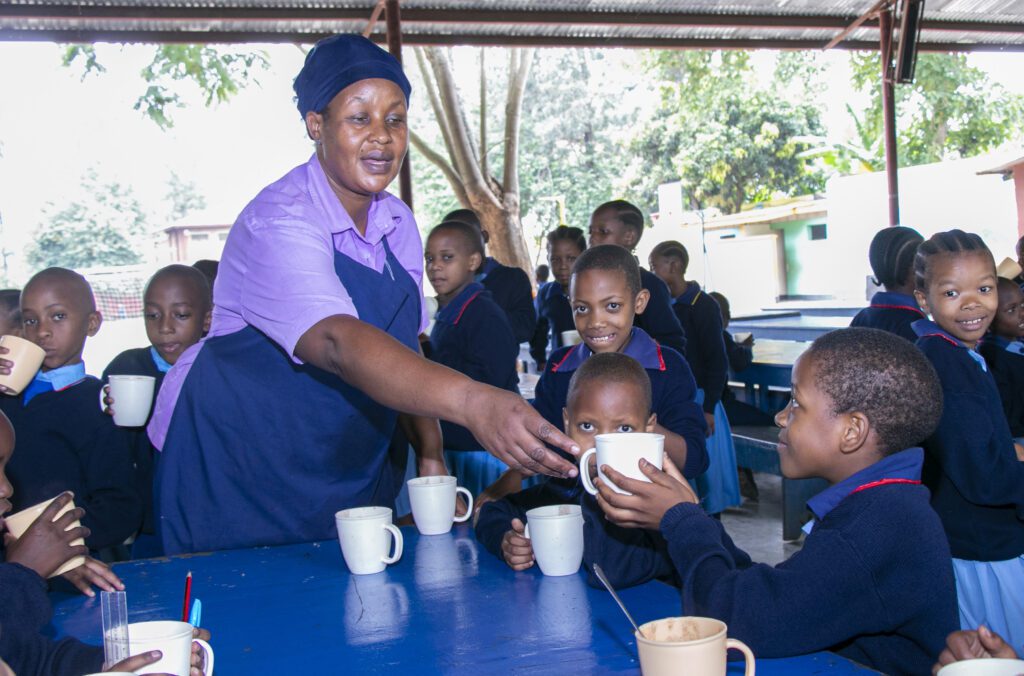 "Tea break is at 10:30 am. We are serving porridge today," explains Rehema as she sets a table in the primary school dining hall.
Rehema, the Head Cleaner at St Jude's, is always cheerful and kind to students and staff.
"I joined St Jude's in 2019. Before I was promoted to lead the cleaning staff, I helped to clean school offices and other areas of the school," says Rehema.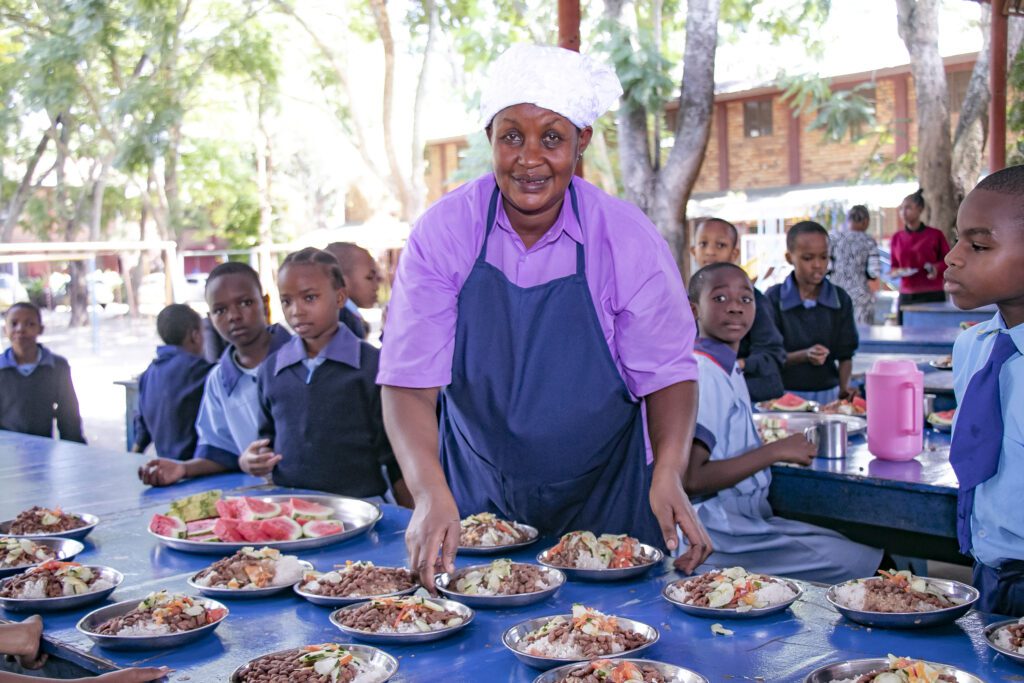 "My responsibilities as the head cleaner are to supervise and ensure cleaning procedures are followed, cleaning staff complete their assigned tasks, and the school environment is clean and safe, from classrooms, toilets, and kitchens to all offices," she explains.
Rehema believes her love for children is the biggest motivation in her work at St Jude's.
"I like to cook and I have always wanted to work with young students. Getting the job at St Jude's was a dream come true for me. Seeing these students every day gives me the drive to continue to do my very best for them. And when they say, 'Thank you, Ms Rehema,' I feel accomplished because I know that my work has a positive impact on them," says Rehema.
All students at the school receive hot, nutritious and healthy meals with a menu featuring produce part-sourced from the school's farm. The school serves over 29,000 meals per week!
Rehema, who ensures all students get healthy meals and safe water daily, understands how St Jude's is helping to change lives, including her own. "Through St Jude's, I've been able to send my children to school, build a house, and run my day-to-day affairs," she shares.
'I would like to thank Gemma for all she is doing for bright, poor Tanzanian students, giving them hope for a brighter future, and also for employing Tanzanians like myself, empowering and giving us an opportunity to take care of our families," says Rehema.
Staff like Ms Rehema are invaluable. Her work at St Jude's ensures that our students can learn in a clean environment and enjoy nutritious, daily meals. However, it's not just the students who benefit… Staff are empowered to take on greater responsibilities at work and transition into leadership roles while supporting their families and improving their lives with their St Jude's salary.
Thanks to your support, St Jude's can employ staff like Rehema to ensure the school environment is clean and healthy. Donate today!
Replies