St Jude's had the honour of hosting the 2018 Gold Coast Commonwealth Games Queen's Baton Relay here at Sisia Campus on 10 April.
The Queen's Baton Relay launched at Buckingham Palace on 4 April and we were so lucky to be part of the 388-day journey through the entire Commonwealth.
We were delighted to welcome H. E. John Feakes (Australian High Commissioner) and H. E. Ms Sarah Cooke (British High Commissioner), Commonwealth Games champion Filbert Bayi, the Tanzanian Olympic Committee and the baton bearers to St Jude's.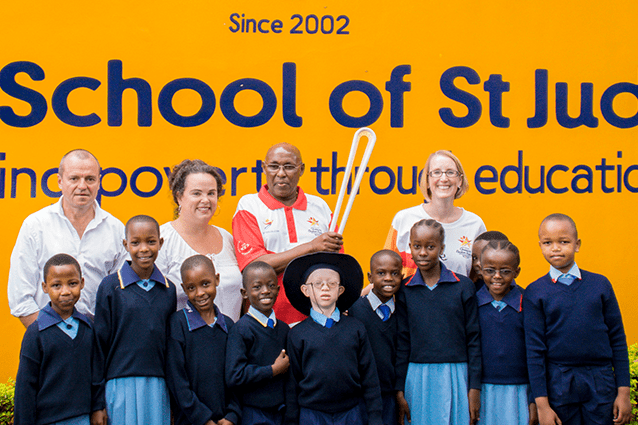 Our guests were treated to a special melodic moment–the three national anthems for Tanzania, Australia and Britain.
"Today was spectacular day with all of the students involved," His Excellency John Feakes said.
"As an Australian I am incredibly proud of the work that has been done here at St Jude's and what Gemma has achieved in such a short period of time. Providing a quality education to kids who would otherwise miss out is really life giving," he said.
"I urge people that haven't heard about St Jude to get involved."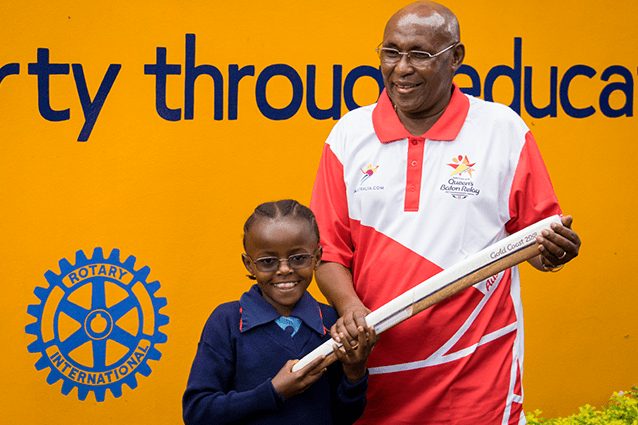 It was a day of champions! Record breaking athlete and Secretary General of the Tanzanian Olympic Committee Filbert Bayi, carried the baton into the school and had a special message for our students.
"My wish is for more Tanzanians, especially from St Jude's to break my record! I've seen so many sports fields here," athlete Filbert Bayi said.
Filbert told our students that he believes success is attributed to these things, "without working hard, without being positive and without knowing what you are doing. Without having a vision, you will never perform."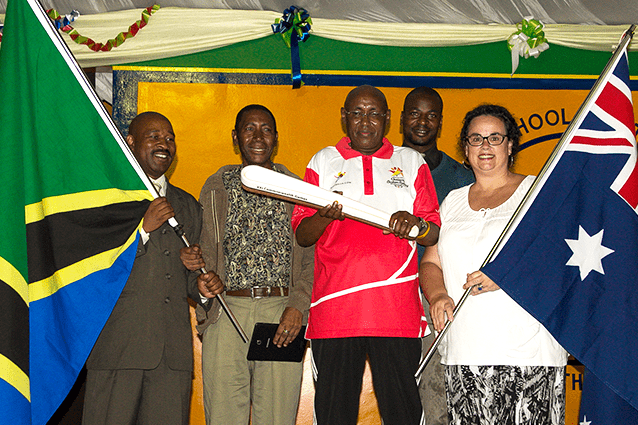 "Coming here I was so surprised. I was born in Arusha ... this place is fantastic, especially the education", said Filbert.
"I am sure in the 2020 Commonwealth Games there will be a participant from St Jude's."
Our students each were able to touch the baton. They were intrigued that there is a secret message from Her Majesty Queen Elizabeth II sealed in a special compartment to be revealed at the games.
The baton itself also has an interesting story. The materials used to make the baton represent past in the mahogany wood from the Gold Coast, present in the metal inscribed with each country it passes through and the future in the recycled plastic salvaged from the Gold Coast beaches and oceans.
It was a joyful occasion and ended with the students participating in their own mini-games!
There is always something interesting happening at our school! Visit us and see for yourself.
Replies