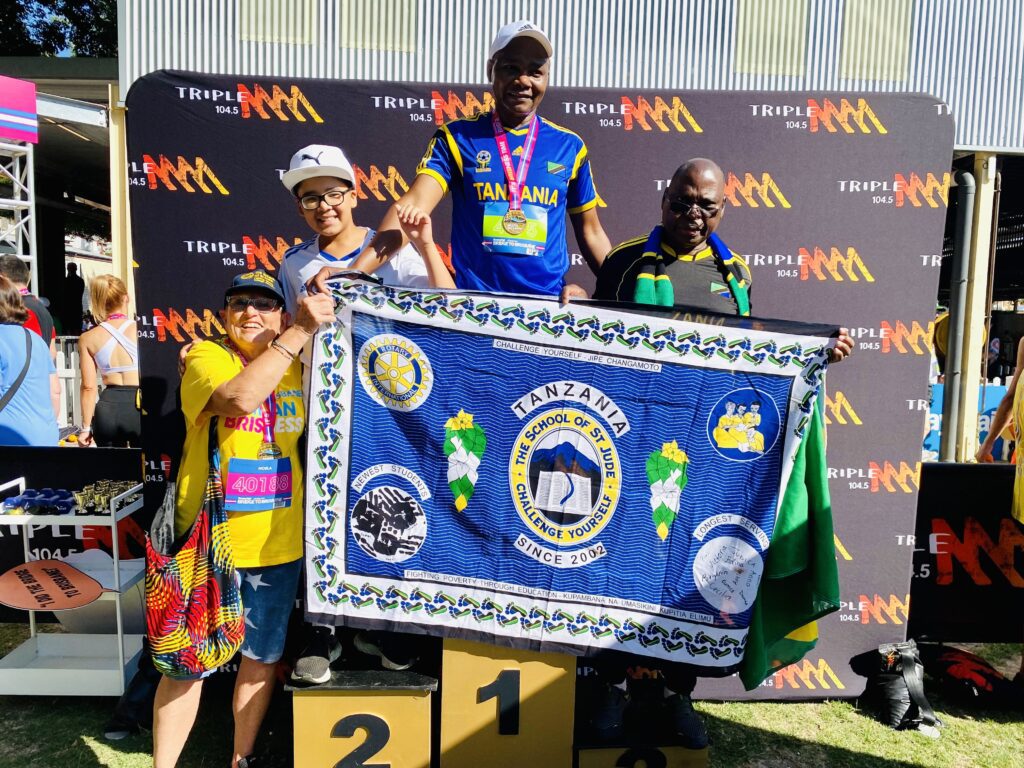 The Sunday of October 15 was a special one for Africa, an enthusiastic supporter of St Jude's. He had just competed in a 10 km run and helped raise over AU$5000 for The School of St Jude.
"I participated in Queensland's largest fun run to raise funds for St Jude's," says Africa. "I completed the run in one piece and raised an impressive AU$5860 – and the count is still rising," he adds proudly.
Africa, who currently resides in Australia where he works as a senior electrical engineer, has been a long supporter of St Jude's. He and his wife, Yvette, found out about the school during one of their many trips to Tanzania and immediately became supporters.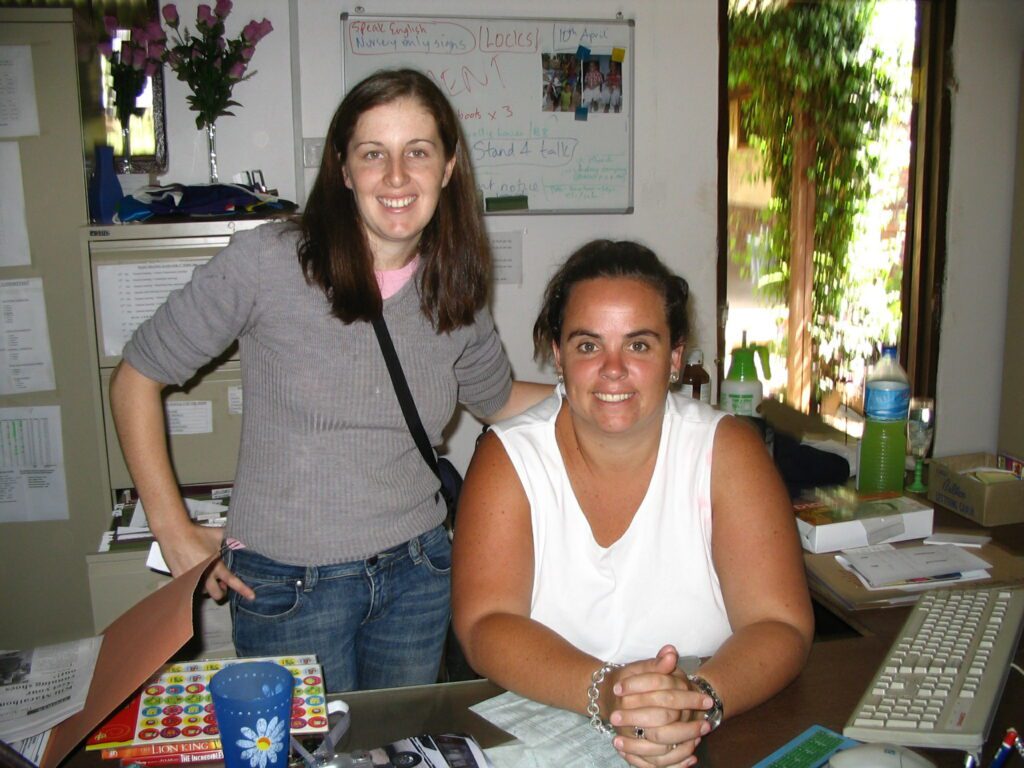 Long-Term Supporters: Africa (right) and his wife (left) have been supporters for 19 years!
"St Jude's dedication to providing quality education to underprivileged children in Tanzania resonates strongly with my values and aspirations," says Africa. "I know this because I have experienced it first-hand," he adds.
Africa was born and raised in one of the villages along the slopes of Mt Kilimanjaro, in northern Tanzania. Growing up, he enjoyed playing football and developed a liking for mathematics and science subjects at school.
"Some of my favourite memories were those of my father tutoring me," shares Africa. "He instilled in me the value of a good education from the beginning. My father would even assign daily learning tasks to reinforce the skills and subjects in the classroom," he continues.
His father's efforts paid off and Africa achieved high primary and secondary school results which allowed him to attend the best government schools in Tanzania. This opened up more opportunities for Africa to pursue further studies in the United States and Australia.
"I am deeply grateful to have a parent who believed in the power of education. I want to extend the same spirit to the next generation of aspiring Tanzanian professionals," says Africa. "This is why I decided to challenge myself in the Bridge2Brisbane fun run this year to raise funds for a cause that is close to my heart," he adds passionately.
Over the years, Africa and his wife have been ardent supporters of St Jude's, through sponsorship, organising fundraising activities, and raising awareness. Africa was awarded the Rotary Paul Harris Fellow Award for his dedication to assisting his native community in Tanzania, notably his former primary school and advocacy for St Jude's.
As long-term sponsors, Africa and his wife, Yvette, have personally experienced the transformative journey of a sponsored student at St Jude's.
"When I learned of St Jude's and its mission of fighting poverty through education, my wife and I agreed to sponsor a student. I was the first ever Tanzanian sponsor!" says Africa.
"The student we sponsored recently graduated with a Bachelor's degree in Engineering," says Africa happily. "This is particularly special because I am an electrical engineer myself, and it is inspiring to know that I had a role in influencing his career choice to follow in my footsteps," he adds.
Africa's passion for St Jude's mission also inspired the original Brisbane High Rise Rotary Club visit to St Jude's in 2012, which has now grown to six visits and more than 100 Rotarians being introduced to St Jude's.Africa is one of many St Jude's supporters who have gotten creative in raising funds and awareness for the school. By combining his hobby for athletics and passion for St Jude's, he found a new way of supporting the school. Like Africa, there are many ways to join the fight against poverty. Our resource page may be a good place to start for aspiring supporters looking to raise funds for St Jude's.
Join Africa as he runs the Bridge to Brisbane to raise funds!
Replies