Judica's story of transformation runs parallel to St Jude's own. When Judica started at St Jude's in 2003, there was one campus and less than 100 students. Today, Judica visits as a successful banker and St Jude's comprises three schools, three campuses, a ground-breaking graduate program and more than 800 alumni.
In 2003, Judica was just eight years old. One day, her brother Ezekiel lifted her onto his motorbike and brought her to St Jude's for a Student Selection Day. Judica's family knew that the school was offering free, quality education to students from poor families and hoped she would receive a scholarship too.
"There were so many of us at home – we were nine children and I am the ninth. You can imagine it – all of us in the same house – and life was not so good. My parents were farmers, but they were farming on a very small scale. The harvests were little and it wasn't enough," she recalls.
When Judica was offered a St Jude's scholarship it was a huge relief.
Each day, Judica walked to school. While the school has 26 buses today, at that stage there was only one. Since 2004, all students and staff have enjoyed daily hot lunch at school, but in those early days Judica and her classmates walked home for lunch as the school didn't yet have a kitchen!
Since then, a lot has changed for St Jude's and for Judica. "If you had asked me what I wanted to be when I started at school, I would have said, 'A policewoman'," she laughs. When Judica reached secondary school, however, she discovered a talent for business.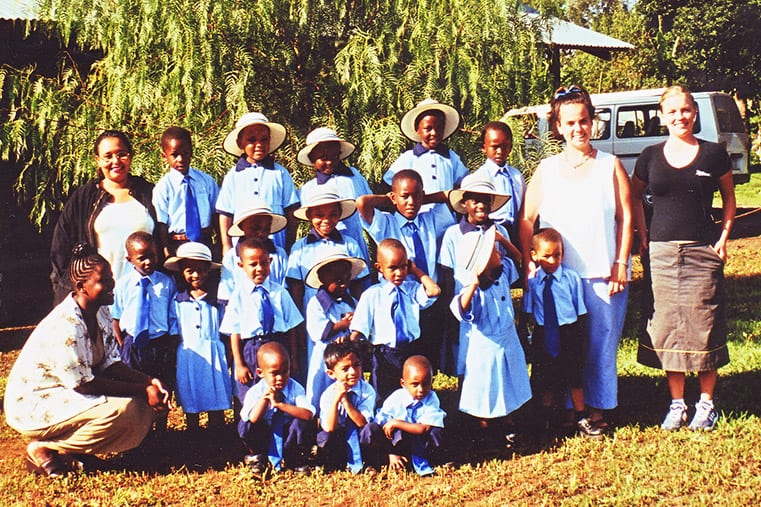 It wasn't just her career aspirations which changed as Judica progressed through St Jude's. Her story changed as she sought leadership opportunities and worked towards her future. Judica moved from primary school to O Level (the first four years of secondary school) and then A Level (the final two years of secondary school). Voted Head Girl in both O Level and A Level, Judica gained opportunities to practise her role as a future leader. In her final school years, she studied book keeping, commerce and accounting.
In 2015, after 13 years of free education, Judica completed secondary school with the inaugural graduating class. She remembers week-long celebrations with crowds of supporters arriving from all over the world to be there.
Ever a pioneer, Judica was one of the first students to take part in the Community Service Year (CSY). The CSY is the first year of the Beyond St Jude's Program (BSJ) for Form 6 graduates. During the CSY, participants volunteer their time as teachers in government schools or in non-teaching placements throughout St Jude's campuses. Judica taught book keeping and commerce at a government secondary school. "It was the best moment of my time with St Jude's as I was giving back to the community," she says.
Judica's year of volunteering made a big impact on her students. She explains, "In local schools most students don't make it to A Level, but most of my students passed and reached A Level. Many even made it to college, so I thank St Jude's for that."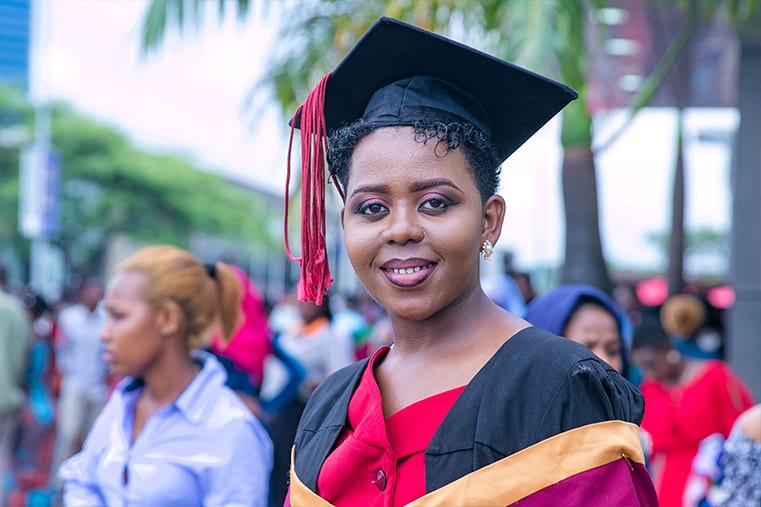 Soon it was time for Judica to begin her degree at the University of Dar Es Saalam, supported by Beyond St Jude's. "BSJ helped with the whole process of applications for universities. They visited us at university to see how we were doing. That was really encouraging, to know that we had people who really cared about us, even after we finished school."
In 2019, Judica proudly graduated from university with a Bachelor of Commerce in Banking and Financial Services and her family and BSJ representatives made the trip to celebrate. "It was so exciting," she shares.
After university, Judica began working. "I was lucky because I got my first job just one week after I graduated. I was offered a job in one of the commercial banks as a Bank Officer," she smiles. In a country where youth unemployment is high, this is a testament to Judica's drive and great education.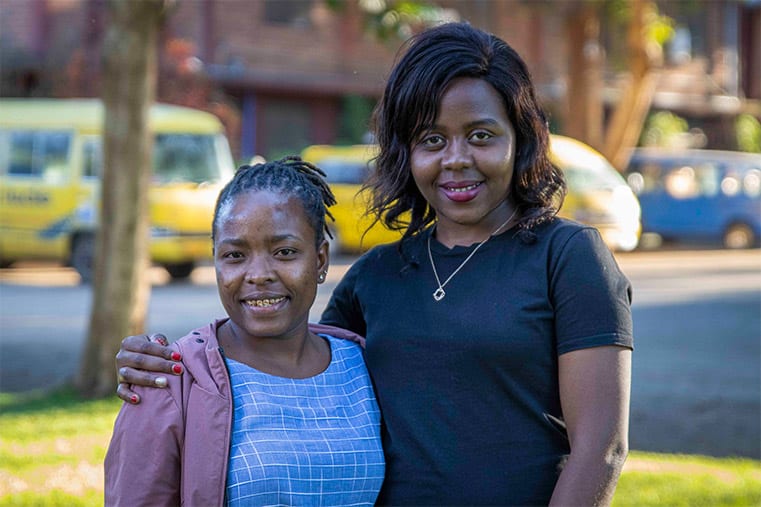 After a year, an opportunity arose at the prestigious Bank of Tanzania, where Judica happily works today. With her salary, Judica lives independently and provides her family financial support. Her older siblings are working and things have improved for her parents. "They are living comfortably now. My parents are still farming, yes, but on a larger scale, and it's enough," Judica reports.
In just eight months, Judica has grown into her new role, which takes her all over Tanzania. She is based in Arusha but also travels to Zanzibar and the capital, Dodoma, for work. Despite this busy schedule, Judica is happy to make time for her school, organising a trip home to film an interview for St Jude's.
Just as St Jude's been transformed since its beginnings, so too has Judica. With a free, quality education and her commitment to making the most of each opportunity offered to her, Judica has realised the St Jude's vision. Where a bright but poor student once stood, now stands a young leader, fighting poverty in Tanzania.
Help transform the lives of St Jude's graduates in higher education by sponsoring a tertiary scholarship for a Beyond St Jude's scholar.
Replies