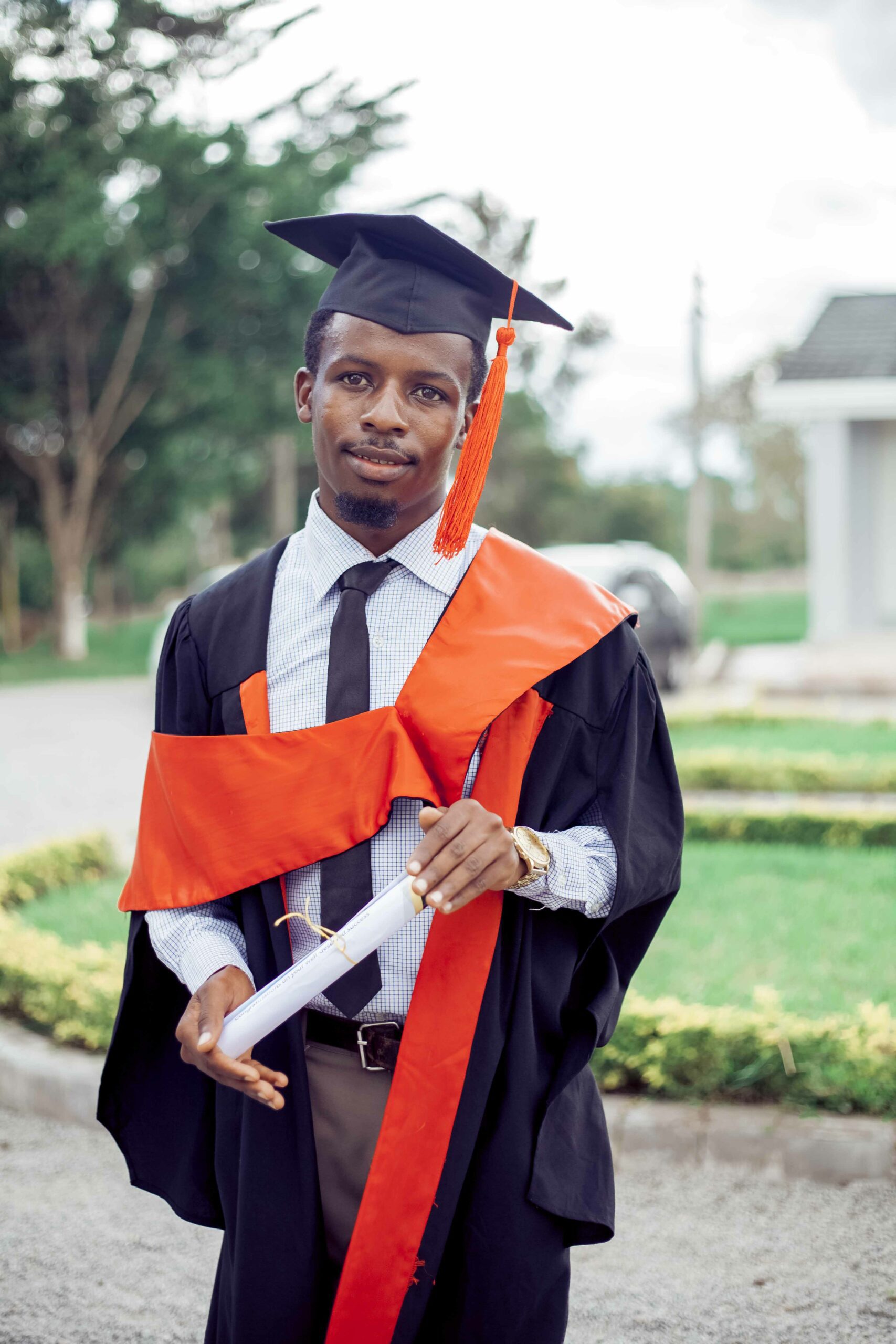 Coming from a family of 10 in a rural area outside Arusha, Salim did not have high hopes for his education or his future. This changed when he met Furahini, a St Jude's alum Salim now calls his mentor.
When the two met in 2017, Furahini was a Community Service Year (CSY) volunteer teaching at Kimnyaki Secondary School and Salim was his student. The CSY is the first part of the Beyond St Jude's Scholarship Program (BSJSP), St Jude's program for secondary school graduates. During the CSY, volunteers share their skills through volunteering on campus at St Jude's, or as teachers in government schools.
"I wouldn't have had any hope of joining St Jude's if it wasn't for Furahini," says Salim. "He's played a big role in changing my life."
"He was my physics and biology teacher when I was in Form 4. He motivated me and pushed me to increase my efforts in my studies. He also gave me hope, showing me that if I did well academically, I could get the chance of getting a scholarship to St Jude's and sure enough, this dream was made a reality," he beams.
After attending seven years of government school for primary, and another four years of secondary, Salim was invited to apply for a St Jude's scholarship to enter in Form 5, the penultimate year of secondary school. Encouraged to study hard by Furahini, Salim passed through St Jude's Scholarship Application Process with flying colours.
Form 5 is the final opportunity to enter St Jude's, so it was a special moment when Salim was offered a scholarship to start at St Jude's in 2018. Coincidentally, Furahini also joined St Jude's in Form 5, just three years earlier, in 2015.
"I couldn't believe it when I was told I got the scholarship. I knew then that my future had been changed," Salim recalls.
"Furahini's tireless contribution in teaching me and mentoring me through my last year in my government school had a huge impact, not only on my life, but on my family's life. I can never forget his help," Salim shares.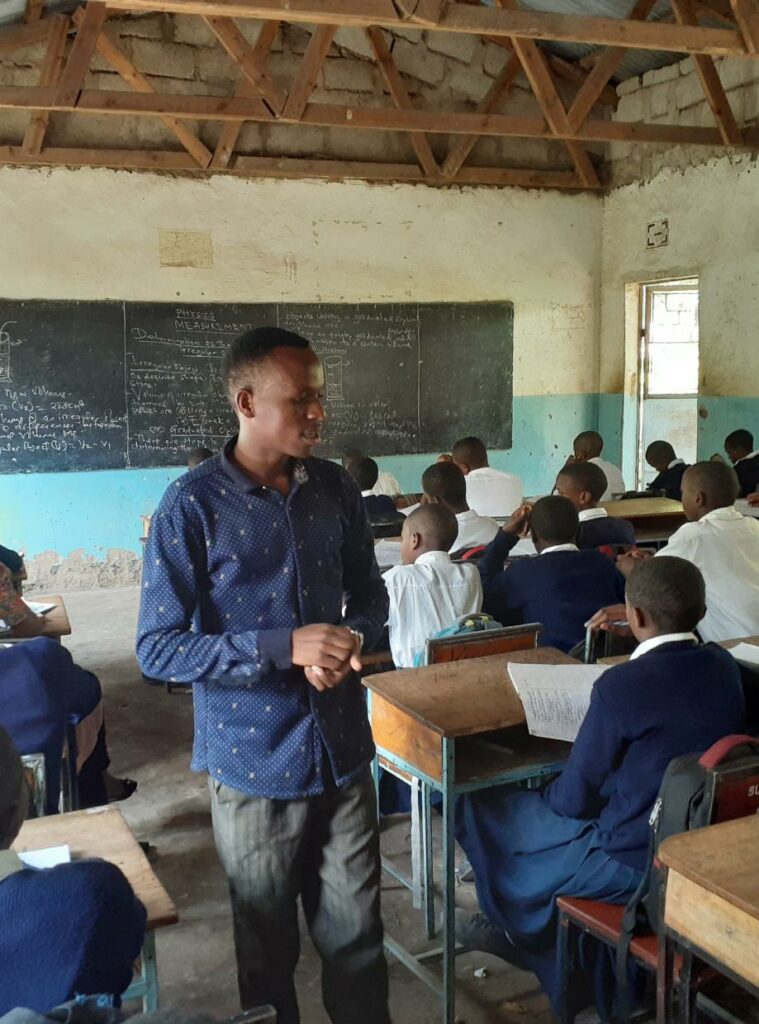 Like Furahini before him, Salim has a mind for science, and chose to pursue physics, chemistry and biology during his two years of studies at St Jude's. After graduating in 2020 with impressive marks, he chose to follow in his mentor's footsteps and began his CSY as a volunteer teacher back at Kimnyaki Secondary School, where he had once been a student.
"Volunteering in a school that I once went to was exceptional. Having studied there, I already knew the environment and challenges. My presence covered the shortage of science teachers and I also helped out as a sports coach," Salim explains.
During his CSY, Salim taught physics sharing the skills and knowledge he received at St Jude's.
"Almost 98% of students that I helped during my CSY managed to pass their final exams, and for that I'm happy and grateful," Salim adds, rightfully proud.
Today, Salim is a tertiary scholar, pursuing a degree in medicine in one of the biggest universities in Tanzania with the support of BSJSP. In just a few years, he'll be a doctor, serving the people of Tanzania.
"I can honestly say without Furahini walking into my life and St Jude's providing me with the scholarship, this would not be possible. Many thanks to Furahini, the St Jude's community and Mama Gemma for making this journey possible for me," he says.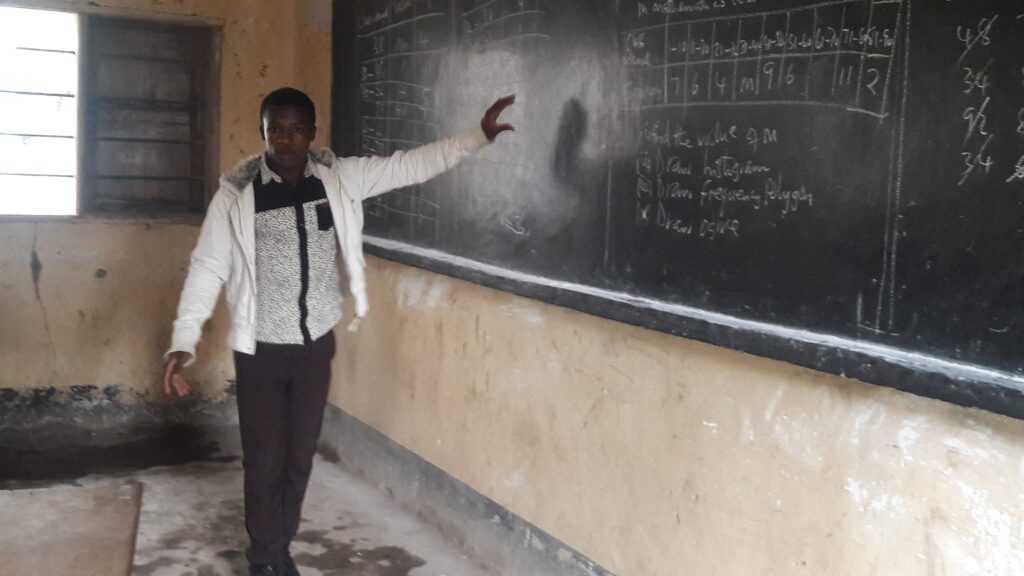 One step ahead of Salim is Furahini, who completed a Diploma of Clinical Medicine last year.
"My aspiration in life is to be a health care provider and building my own health centre," Furahini shares.
Furahini plans to make a big positive impact in his community, but the impact he has already made on Salim cannot be underestimated.
"I was so grateful when Salim was offered the academic scholarship at St Jude's," smiles Furahini. "I remember when he shared the news with me, I asked for us to meet so I could congratulate him in person and talk about his future. I'm proud of him, from where he's come from, to the leader he is shaping up to be," he says.
Over the last 20 years, there have been many wonderful stories like Furahini and Salim's; stories of students becoming leaders and sharing the gifts they have been given to help others, in big and small ways.
How could Furahini have known, in 2017, that with his encouragement and a St Jude's scholarship, the studious but disadvantaged boy in his class would become a much-needed doctor for Tanzania? This is St Jude's work coming full circle. This is fighting poverty through education.
Replies