"Ooooh look it's a troop of baboons!" Theresia, a Form 2 student, shouts with excitement.
Theresia and her fellow members of the girls' school Student Government, accompanied by teachers, set off early for an exciting adventure – an excursion to Lake Manyara National Park!
Driving through a dense, evergreen forest of the national park that is situated between the Arusha and Manyara regions in Northern Tanzania, students were thrilled to spot wild animals: zebras, antelopes, wildebeest, elephants, giraffes, monkeys and baboons.
As a reward for their outstanding leadership performance, the excursion aimed to enable students to understand, learn from, and examine the natural world.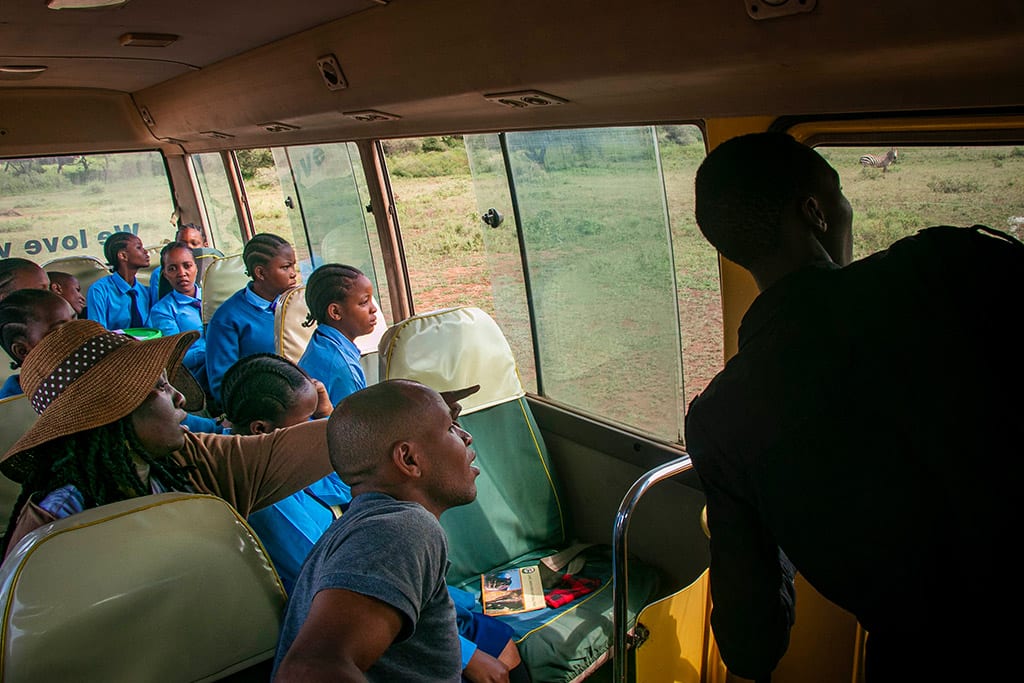 "The reason we planned this trip is to first show appreciation for their time spent as leaders in the school government body and second, to motivate and empower the students with leadership skills," explains Ms Judith, St Jude's Girls' Secondary School Deputy Headmaster – Operations.
The outgoing Students' Government at the girls' secondary school retired from their duties early this month, paving the way for the new government to be sworn in soon.
The Student Government is elected by fellow students each year. Candidates from different year levels who would like to be part of the government collect and fill forms.
Once the forms are returned, the names are sorted and put into different posts that the candidates are contesting for. Thereafter candidates get interviewed by teachers and other reigning government leaders before they start seeking votes from their peers.
With complete transparency, elections are highly supervised by teachers and other incumbent student leaders. Students are given forms that they cast in a ballot to vote for their favourite candidates in situated poll stations. The votes are later collected from the poll stations and submitted to the election committee counting and announcing the winners.
The student government body at St Jude's is run entirely by students. They represent students' voices, follow up on students' welfare and discipline as well as the students' academic progress.
"The Student Government is a bridge between students and teachers. We want to show this group that we value their contribution. We also expect them to become great ambassadors and mentors to the incoming student government," Ms Judith adds.
"We chose Lake Manyara National Park because of its unique features and the abundance of animals that live in groups like elephants, baboons and antelope families. I believe through animal behaviour, the students will gain inspiration, and I hope they'll use this time to reflect on their leadership skills," says Ms Judith.
The Student Government comprises of members from different year levels led by a head girl, a head boy, and a general secretary. The remainder of the members, called prefects, oversee other disciplines such as academics, discipline, security, and safety.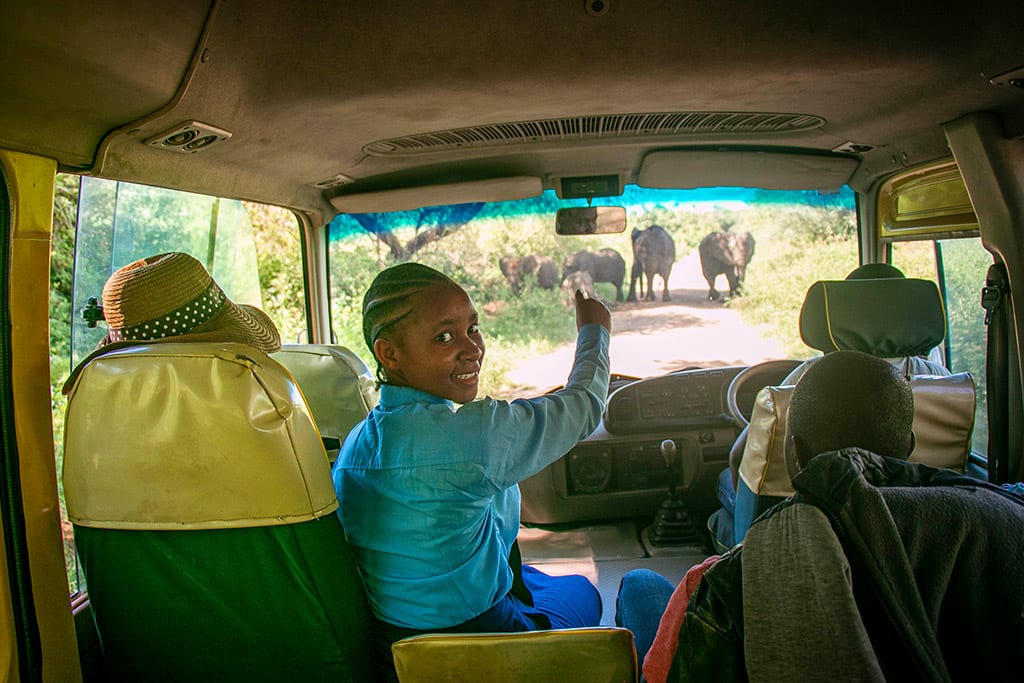 Theresia, who served as a security prefect in the Student Government, was wide-eyed with anticipation during the excursion.
"What I learnt from this motivational trip is animal families, behaviour and their heirarchical roles. As a security prefect I had so many questions about how animals defend themselves and it was interesting to know how each animal family has its own way of defending," Theresia shares.
The students were surprised to learn that baboons have different hierarchies within their troops, and its members are highly coordinated, whether it be for feeding, mating, or grooming.
"I enjoyed learning about baboons and how they behave. I was so intrigued when the tour guide was talking about how social these animals are and how they work together to look for food and protect each other," says Mwasiti, one of Theresia's Student Government peers.
"This trip has taught me that through animals we can learn a lot. For example, a big lesson I got is from zebras. These animals stand side-by-side but face opposite directions, one resting its chin on the back of the other, an act that allows them to groom each other while keeping an eye out for predators. To me this shows cooperation and I believe this is an important skill if you want to be a good leader," Mwasiti reflects.
Leadership is one among many skills that St Jude's instils into the students, which will help them lead their families and communities with respect, responsibility, honesty and kindness and become future leaders of Tanzania.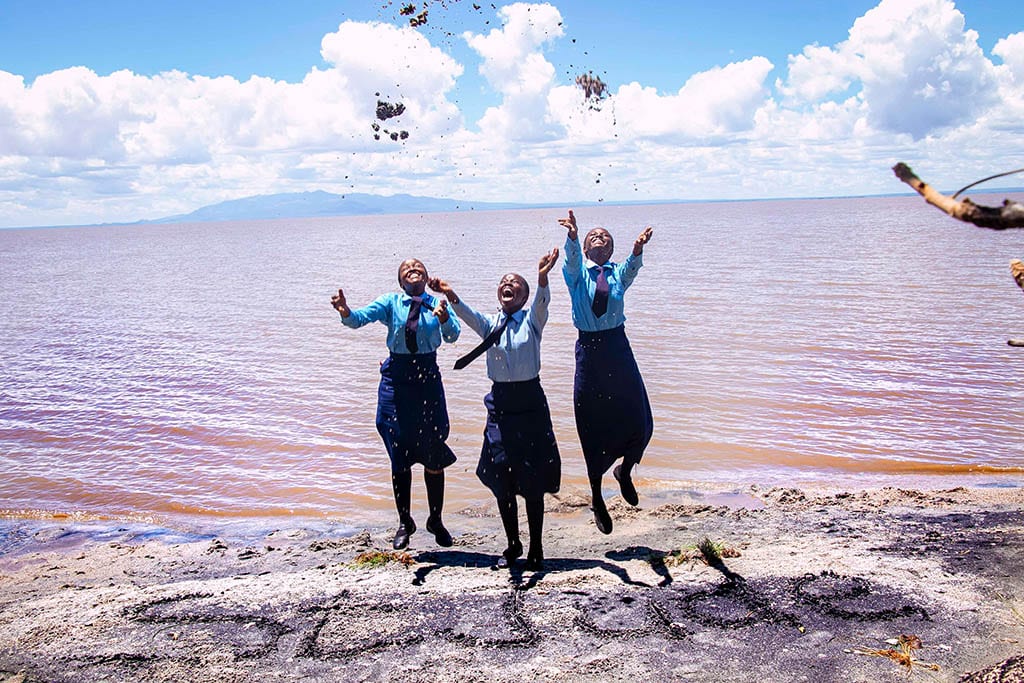 By donating to our area of greatest need, you can inspire students like Theresia and Mwasiti with eye-opening excursions. Give today!
Replies