As the bell rings, students are excited to be heading home for their midterm break.
Half way through each term, students return to their homes to spend time with their families. As most students enjoy their holidays relaxing with their loved ones; Semu, Jessica, Andrea, and Veronica use this time to give back to the community, as one way to appreciate the free, quality education they receive at The School of St Jude.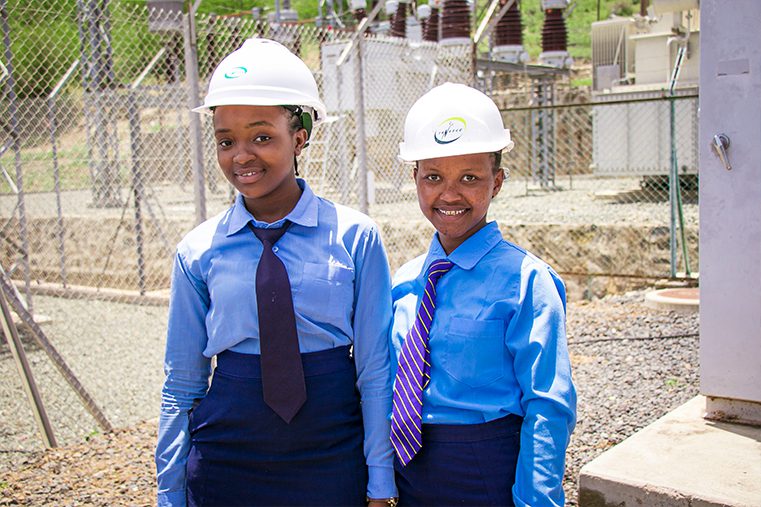 "Charity begins at home," says Veronica, a Form 4 science student at St Jude's Girls' Secondary School.
Veronica spends most of her holidays working in different orphanages around her area. "I started visiting different orphanages in Form 2 and have been going ever since. Having access to the free, quality education I receive at St Jude's has inspired me to help others in the same way I have been helped at the school," explains Veronica.
Veronica and a few of her friends have started a campaign titled, 'Who has the Voice to Speak for a Girl', because they want to see a change in their community and see girls, like them, rise up and have access to equal opportunities. She believes that even a little bit of help goes a long way towards helping other girls.
"Girls studying in government schools face many challenges. My friends and I decided to help them in different ways, like tutoring students in the subjects they need help with and donating sanitary towels to girls in several orphanages."
Despite coming from extremely poor backgrounds, St Jude's students work hard to fulfil their academic potential and to develop leadership skills to lift their communities out of poverty.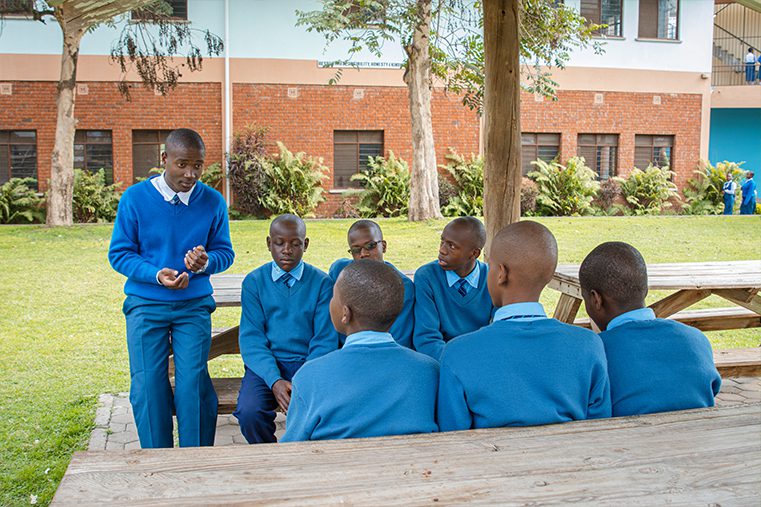 Semu, a Form 6 student at St Jude's Secondary School, embodies the spirit of leadership. He's dedicated to helping his fellow youth in his community who are struggling with drug abuse. He believes that transforming the socio-economic future of his family and community rests on his shoulders.
"Many of my peers in my neighbourhood suffer from addiction, and that's why I'm compelled to speak out against it," states Semu.
"I use my holiday time to talk to my fellow peers about the negative effects of drug abuse."
"I started a movement called Me Against Drug Abuse (MADA) where I speak to youth in government schools, churches, and in my community about the adverse effects of drug abuse," adds Semu, whose dream is to see a drug-free society one day.
St Jude's motto is 'Challenge Yourself'. It encourages students to strive for academic excellence, moral excellence and to develop a diverse set of skills, preparing them to become community-focused leaders of the future.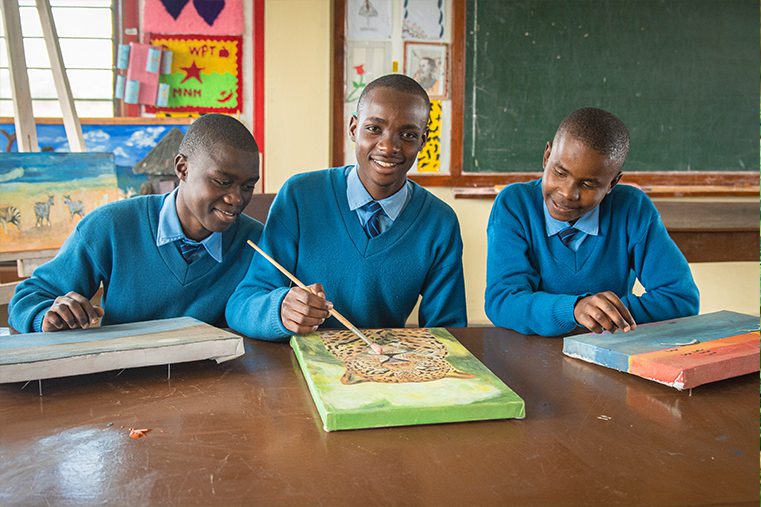 Andrea, a Form 4 student, spends his holidays teaching art to orphans. "During the holidays, I spend my time teaching creative art to orphans and the less fortunate."
"I enjoy sharing the knowledge I gain at St Jude's with my peers, younger brothers and sisters in my community. In addition to teaching them different art skills, I also show them how to weave vases and make bracelets," says Andrea.
St Jude's students are provided with a holistic education to help them develop valuable, real-world skills and self-confidence.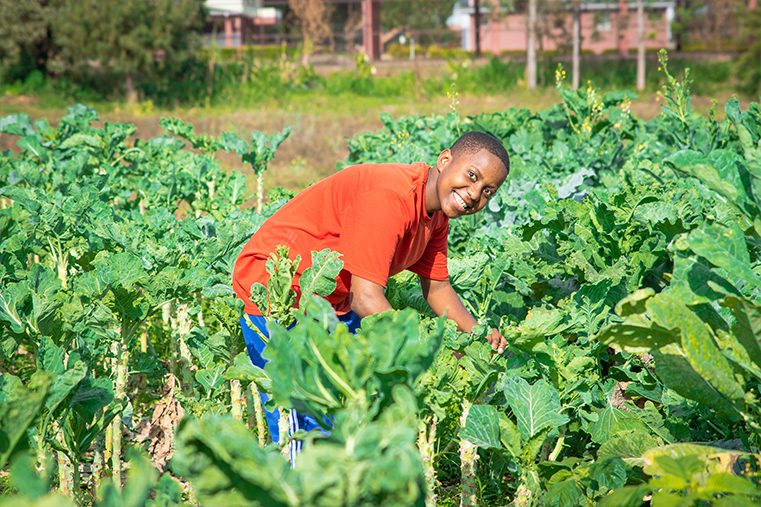 "I have a farm at home, so during the holidays, I tend to the vegetables," says Jessica, a Form 6 student.
Jessica gains her agricultural know-how from tending to the school shamba (shamba means farm in Kiswahili), which is a compulsory activity for students. Through shamba activities, students increase their knowledge about crop management and techniques to improve land productivity.
Agriculture plays a major part in the Tanzanian economy with most Tanzanians involved in agriculture in some way.
"I engage in vegetable farming during holidays because farming contributes to feeding my family. With the farm now up and running, they'll have an endless supply of vegetables," Jessica adds.
Jessica, Semu, Andrea and Veronica don't stop learning when the school closes, they use creative ways to reach out and help their communities during the holidays. As outstanding St Jude's role models, they demonstrate that education creates hope for the future of Tanzania.
Replies