"If a person can speak publicly, without any fear, then she can change the situation that we face as a country."
So says Noreen, a confident Form 4 student from St Jude's Girls' Secondary School. Recently, Noreen made a moving speech at the East Africa Youth and Peace Conference, with an important message about bullying and showed hundreds of audience members what St Jude's students are capable of.
Students and staff at St Jude's share Noreen's thoughts on the importance of public speaking. From the earliest days of Standard 1, students are encouraged to practise their English by speaking in front of the class. As students grow older, opportunities for public speaking arise more and more frequently. This year, St Jude's held the first whole school public speaking competition, which revealed a wealth of talent.
Speaking From The Heart: The winners of St Jude's recent public speaking competition.
So, when Madame Elizabeth, Head of Languages Department at St Jude's Girls' Secondary School, received an email inviting our students to speak at the East Africa Youth and Peace Conference, her only difficulty was choosing just one student.
In the end, she chose five; Noreen, Mariam, Miriam, Irene and Irene. While only Noreen could speak at the conference, the other four students collaborated, in true St Jude's spirit, to prepare the perfect speech.
"We worked as a group. We shared ideas. We shared the research. We joined up and worked together," explains Mariam.
The students also had the advantage of Madame Elizabeth's guiding hand.
"She would say, 'How about you add this?' Or, 'Think about this.' Or, 'How can you make it better?' " Irene explains.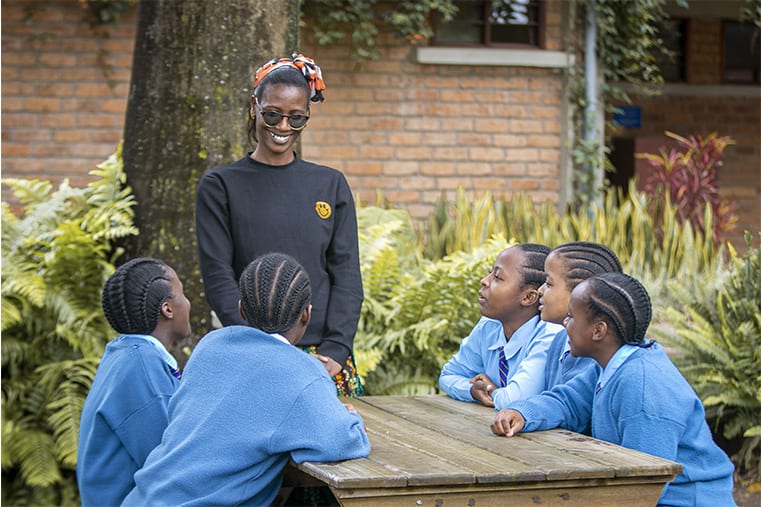 In the end, the students created a speech which examined the impacts of bullying and made suggestions about how to reduce it in schools. The issue is particularly close to the students' hearts.
"Bullying leads to students dropping out of school because they don't get the peace they require at school," Irene states.
On the day of the conference, the students were in good company with hundreds of guests from across East Africa, including Tanzania, Kenya and Mozambique.
"There were so many people in that hall. There were other students, college students and industry leaders," Mariam recalls.
Finally, it was Noreen's turn to speak, and she did her school and her classmates proud. She chose to speak without notes, and delivered her well-prepared speech from the heart.
"I was observing while Noreen was giving her speech. I was trying to look at the expression on everyone's faces," laughs Irene.
"The reaction was really amazing. Nobody expected that a young girl could stand in front of thousands of people and speak like that," says Mariam with pride.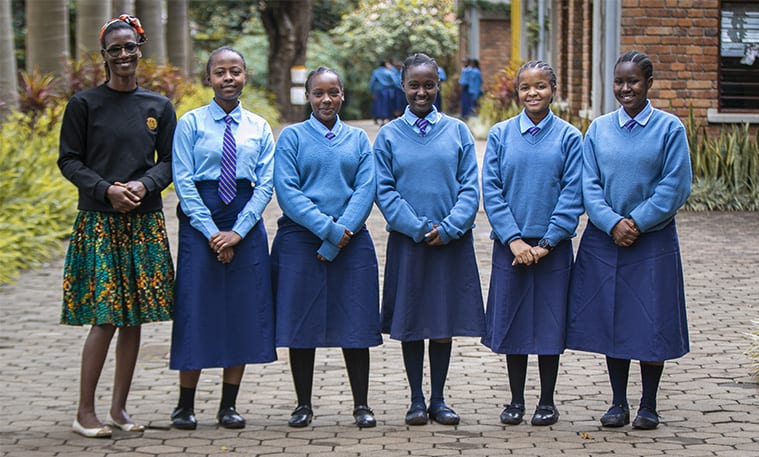 For Noreen, the successful speech was the culmination of years of practice at St Jude's.
"It's because I have real experience of it. Because we have public speaking at school it's easy to speak publicly, even to thousands of people," she states.
Madame Elizabeth was happy to see her students address such a large audience.
"I was so proud of all the students. It was a wonderful day," she says with a smile.
All the students plan to continue with public speaking, both at school and afterwards, and agree that it's a great life skill to take into their chosen careers.
"To be president, you have to be able to speak in front of many people and be confident," beams Mariam.
Public speaking has a crucial role at St Jude's. Our vision of an educated community of moral and intellectual leaders fighting poverty in Tanzania, can only become a reality if our students have the confidence to share their ideas. Students like Noreen, Irene, Miriam, Mariam and Irene show that St Jude's is well on the way to realising that vision.
Replies