He's still at school, but Elia has already represented his country at international competitions in sprinting and long jump with astonishing success, bringing home gold for Tanzania. In March, Elia, a Form 6 student at St Jude's Secondary School, won Tanzania its only gold medal at the Eastern and Central African U-18 and U-20 Championships, and qualified for a continental competition in Zambia later this year.
Despite his promising future in athletics and rising stardom status, Elia remembers how it all began.
"I never thought that I would represent my country on the international stage," says Elia. "A few years ago, I was just a kid having fun with my friends on the field!" he recalls.
Elia joined The School of St Jude back in Standard 1, in 2007. Like many students, he was drawn to the playing field and spent his primary years trying the different sports available at the school.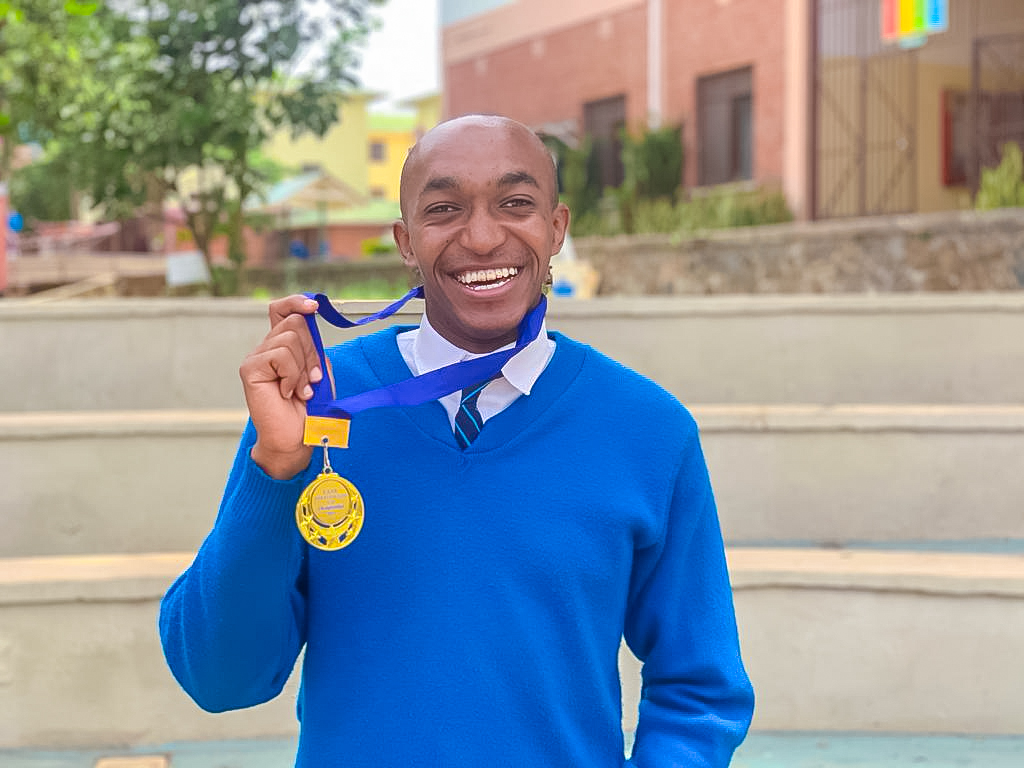 "Over time, my peers began to notice my athletics prowess and encouraged me to participate in interlevel competitions at school," narrates Elia. "I remember enrolling in one of those competitions on a whim and ended up winning the second prize overall. My journey in athletics started there!" he adds excitedly.
Since then Elia has represented the school in different capacities, from the regional level in interschool competitions to the national level. His continued success through the levels eventually earned him a spot to represent Tanzania in international competitions.
Elia specialises in 100m and 200m sprints and long jump. He trains at St Jude's least four times a week and works closely with a coach who monitors his progress.
"The key to proficiency in any sports is repetition," says Elia. "This requires plenty of discipline and dedication to stay competitive. Luckily, I have a very supportive community around me that helps me stay on track and pursue my passion," he adds.
As part of the holistic education approach at St Jude's, all students take on a sport to develop their fitness and support their mental health.
"As a sports teacher, I routinely work with students at different capacities," says Paul, the Head of Sports at St Jude's Secondary School. "So, it fills me with great pride and excitement when one of our students breaks into the international stage," he adds.
Paul also monitors Elia's progress along with his coach and accompanies him to competitions.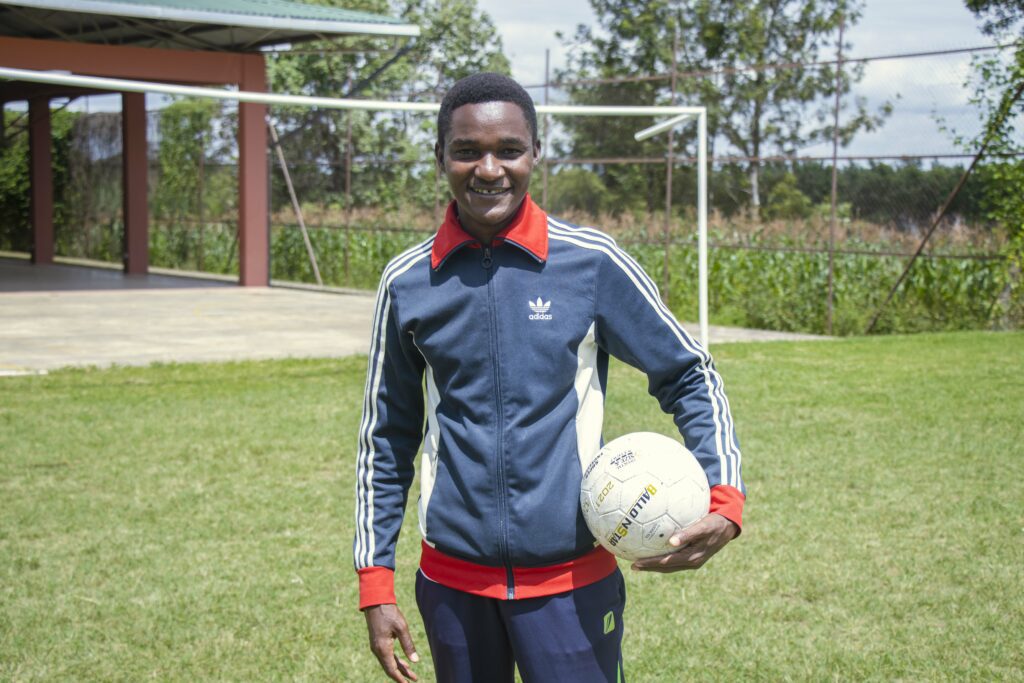 "We take Elia's talent very seriously and we want to support him in every way possible so he can reach his full potential not just in sports but also academically," says Paul. "This involves making necessary accommodations to his training schedules so that he can effectively optimise his time between academics and sports," he adds.
Balancing between academics and sports may seem like a daunting task, especially when you are already representing your country in international competitions. However, for Elia, his involvement in sports only complements his academic aptitude.
"My involvement in sports over the years has enabled me to develop highly productive traits that have helped me in academics," reflects Elia. "My mind is sharper and clearer than ever, and I am more disciplined with my study schedule," he adds.
Still, Elia is not alone. The entire academic staff and fellow students are all rallying behind him in support in the best way they can.
"Elia is in his last year of secondary school and he will be sitting for his national examinations soon," says Mr Sabas, the Headmaster at St Jude's Secondary School. "Everyone, including Elia, understands the gravity of the situation and are making necessary efforts and accommodations to ensure he performs well," he adds.
Mr Sabas has consulted with the academic office to support Elia and enable him to catch up on all important topics leading up to his finals.
Paying Heed to Advice: Mr Erespidus catches up with Elia at St Jude's.
"I am very impressed with the collective effort of his class as well," says Mr Erespidus. "They have organised themselves into groups of study and discussions during their prep time to support everyone," he adds proudly.
Elia dreams of flying the Tanzanian flag in the Olympics competitions one day. Although he realises this won't be easy, he is encouraged by supporters at St Jude's, home and all around the world.
Your support helps St Jude's implement programs that enables students explore their talents outside academics. Donate Today! 
Replies