Fundraise, donate, sponsor or share our story – those are four main ways you can support St Jude's. Yet, time and time again, our supporters find the most creative ways to help St Jude's.
There are 3, 407 St Jude's supporters which means there are 3,407 ways to support the school. These creative supporters challenge themselves to perform athletic feats, put their craft skills to the test, make speeches, bake cakes and host trivia evenings in order to help St Jude's fight poverty through education.
Today, we'd like to introduce you to two of our super supporters.These are people who get particularly creative to spread the word and raise funds for St Jude's.
Chris and friends: A winning hand for St Jude's
Chris and his friends visited Tanzania and St Jude's in January 2020, just before COVID - 19 turned the world upside - down. "We met the teachers, students and some of the families and it highlighted how important the school was in changing the lives of many, as well as for the future of Tanzania," he says.
Chris, Jayson and Dan came up with a unique idea. "One of the guys is a part owner of a local brewery and we all liked playing poker so we thought it would be great to combine the two – a poker tournament in a brewery," Chris remembers. So far, Chris and his friends have held two poker fundraisers. A portion of each player's entry fee is a donation to St Jude's and on the day of the tournament there's an auction to raise further funds for St Jude's.
"We have approximately 40 players who progress through a series of rounds to a final table," Chris explains. "We sent the message around to all of our friends and from there word of mouth has spread."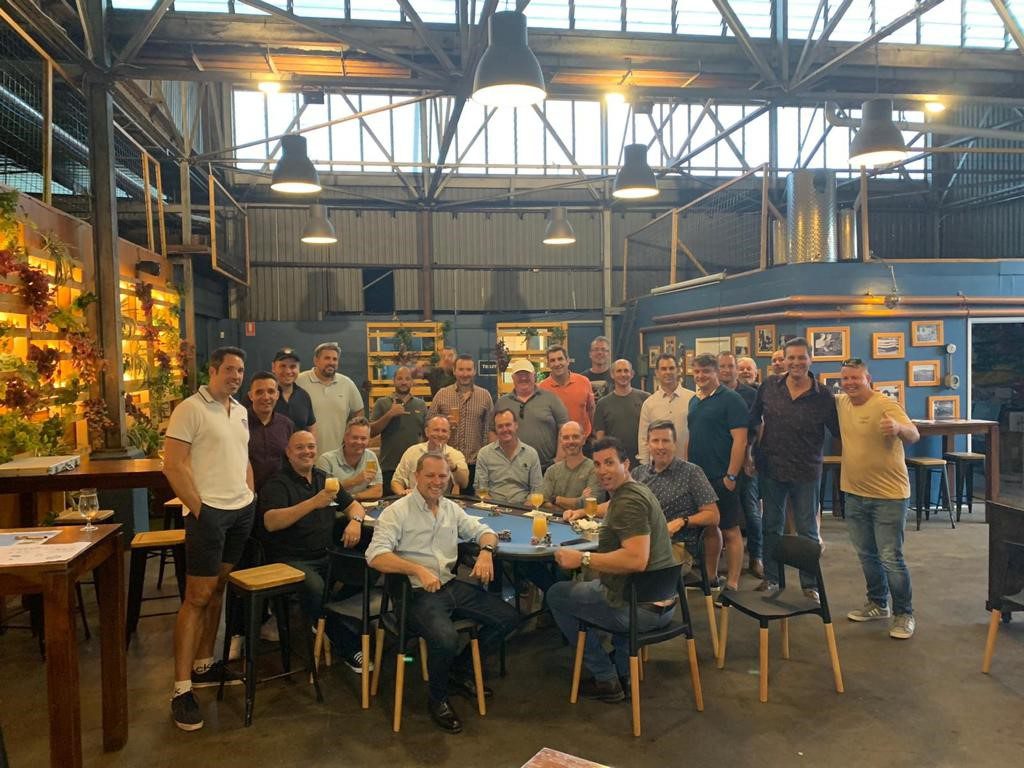 The tournaments have been a huge success, both in terms of fundraising and spreading the word about St Jude's. "Before we start the tournament we always explain to everyone our experience at St Jude's and why we are doing this… Everyone has been really supportive and many have dug deep in their pockets to donate more. It's great to see," Chris says.
To date, the friends have donated over AU $5000 to the school following their poker tournaments.
We're so grateful for the way Chris and his friends have used their creativity to help St Jude's and excited to hear that they're planning another fundraising tournament for February 2022.
Maddie: The long and short of it
Maddie, a Communications and Editorial Specialist at St Jude's for the last four and half years, has always had long, beautiful, curly hair.
Or she used to, anyway. In May 2020, she shaved her head to raise funds for St Jude's and today she has short, beautiful, curly hair.
"When I told people, 'I'll shave my head if I can raise this amount,' I got so many laughs because my hair was almost like my trademark. I had long, waist-length, massive, curly hair. I'd never had short hair," Maddie recalls.
Despite the trademark status of Maddie's hair, she considered it a small price to pay in order to help St Jude's. "I knew I wanted to do a big fundraiser of some sort. I was supposed to go home last year for a visit in May, but then with COVID-19 I couldn't and I knew I would be staying here (in Tanzania). So I thought, well, people could use a bit of a giggle!" Maddie laughs.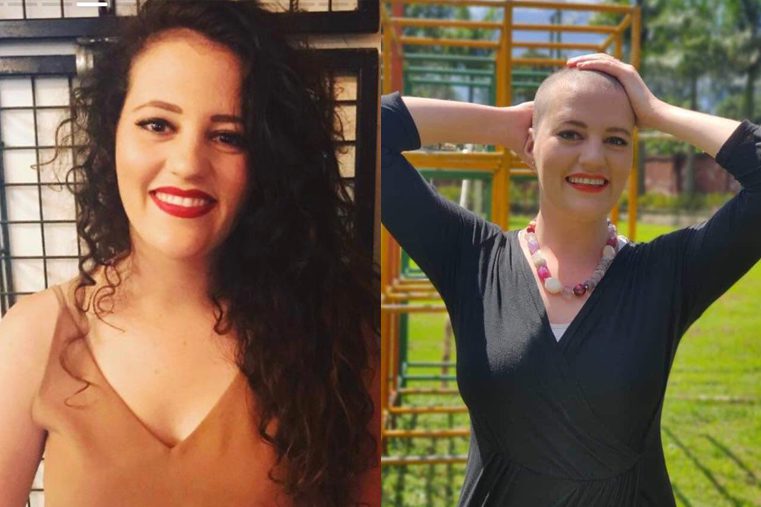 Maddie created a GoFundMe page and shared it from her Facebook and Instagram accounts to encourage donations. Overnight, she hit her fundraising goal and her friends encouraged her to increase her goal. Soon, Maddie had raised $4,600 and decided it was time for the big shave.
"I borrowed some clippers but I forgot to put on the attachment to do a number six length. So I botched it completely and my hair was down to the scalp, as bald as you could go. It was so, so cold! But, there was also the feeling of elation, because I'd done something good for the school which was beyond just giving time and it'd brought a smile to people's faces," Maddie says.
Not everyone needs to shave their head in order to fundraise for St Jude's, but Maddie has a few words for people considering any sort of fundraiser, "Put yourself out of your comfort zone. Do something different and wacky if you can and try to link in stories of the people here at St Jude's. More than anything, the stories of our Tanzanian staff, students and graduates will convince people to donate and support. Put yourself out there, be brave and have a go," she says.
A creative challenge
Coming up in November, we have a chance for you to flex your creative muscles while fighting poverty through education like Chris and Maddie. The St Jude's Challenge is on again!
When you join the St Jude's Challenge you can choose a reading challenge, a steps challenge or get really creative and design your own challenge. Register your challenge, create a fundraising page and then share your challenge with friends and family and encourage them to donate. Individuals, families, clubs and schools are all welcome.
Replies