An air of promise and hope hung in the Sisia primary campus hall at our annual St Jude's Day celebration on Friday October 27. 
More than 2,000 staff, students, visitors and invited guests gathered excitedly to celebrate the feast day of our school's namesake, St Jude, the patron saint of hopeless causes. 
Students and staff from Smith secondary campus arrived at Moshono as early as 6.00am, in preparation for a day of festivities, friendship and food! 
"St Jude's Day is very important because everyone who belongs to the school community comes together to understand each other, to serve together, and we hope the mission of The School of St Jude will always be supported," said George Stephen, our Primary School Headmaster.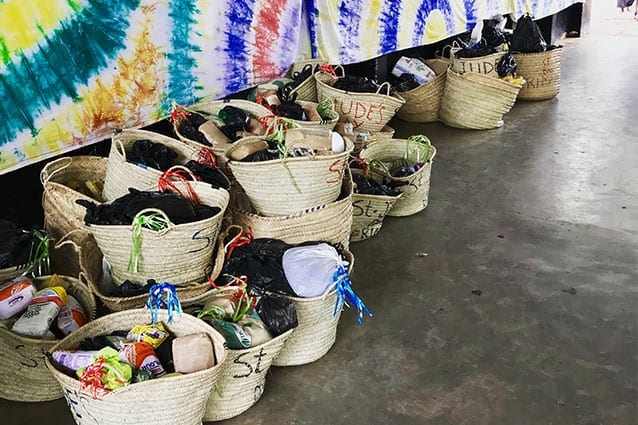 With a vision to educate moral and intellectual leaders who radiate compassion, it comes as no surprise that St Jude's Day is one of the most important events on the school calendar. 
The celebration began with a mass, during which students generously brought forth gifts to be donated to disadvantaged members of the local community. 
"It makes me very, very proud to see the students giving back. This is a real team effort," George added. 
Following mass, and a scrummy lunch of traditional Tanzanian cuisine, it was time for an afternoon of spectacular entertainment!
The audience cheered, laughed and shed tears of pride, watching students of all ages express profound gratitude for their education.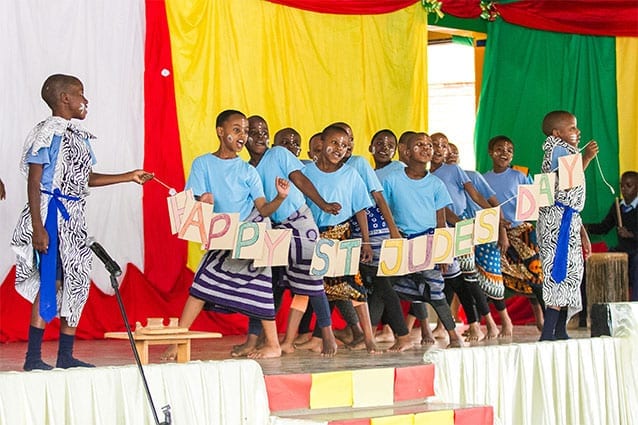 Sisia primary campus's Head Girl, Faith, gave a particularly stirring vote of thanks during Class 6E's cultural performance. 
"This is a golden chance. A golden chance which we would not have otherwise had.  This is the only school in Arusha providing free, quality education. There is no school like St Jude's. This is the best place to be."
Our visitors wholeheartedly agreed. 
"This is such a happy occasion. You can see the students really value what they've achieved, and they want to give back. You can see how much it means to them to help others," said Rita Harris, Secretary of the East African Fund Board.
One special guest, whose presence invigorated hundreds of students and staff, was former International Director and current East African Fund Board Director, Kim Saville. 
Kim, alongside Angela Bailey, helped Gemma Sisia start The School of St Jude in 2002 and worked at the School until her official fit-for-a-queen sendoff in January this year.  
"There are no words to describe what it means to be back today," Kim said.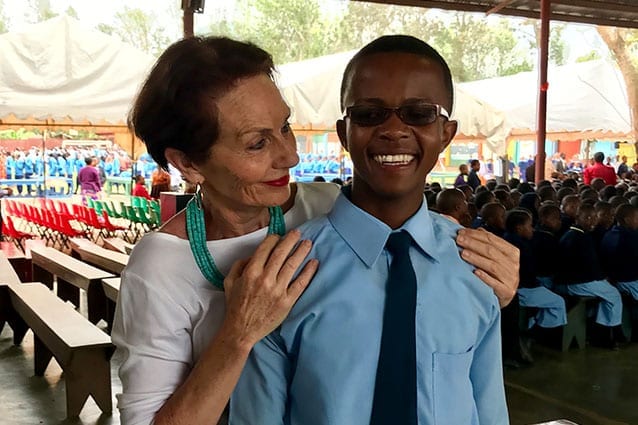 Eric, our Form 3 Young Scientist Tanzania winner, was thrilled to see Kim, who has been a mentor for him since he first started at St Jude's.
"I am so, so happy to be here today. We are one family. Today, we celebrate, we sing and we give back."
"Everyone is so talented." 
Festivities concluded with an emotional performance of the1985 hit-single, 'We Are The World'. 
Led by several business and academic staff with talented secondary students, the entire school community raised their voices in unison, proclaiming a commitment to fighting poverty through education. 
We thank our generous supporters and sponsors for ensuring each student at St Jude's has their 'golden chance' to be a beacon of hope in Tanzania.
The School of St Jude is anything but a hopeless cause. 
You can ignite the flame of hope for a student in need by making a donation today.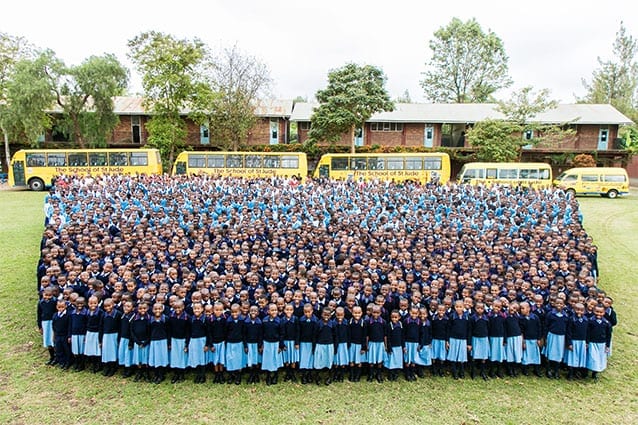 Replies