St Jude's Parents' Committee acts as a voice for parents of our students. It has been running since 2004 and headed by a strong, Tanzanian woman, Bibi Anna. Our Media Relations Officer Steph Fitzpatrick caught up with Bibi Anna to find out more about what the Parents' Committee does at St Jude's.
Firstly, can you explain the role of the Parents' Committee? 
The Committee is a vital part of the school and it is why we have 49 parent representatives representing many areas in the Arusha and Meru district. Our role is to hear any complaints, concerns and ideas from the students' parents, and then present to the management at St Jude's with a list of issues for them to work on. Each parent representative holds a monthly meeting in their area where parents can ask questions or submit an issue for the school to review. Each student's family is visited at home throughout the year and we note any welfare issues and to check that their living situation is genuine. If a student has any academic, behavioural or boarding issues, the school works with the parent representative of that area to visit the student's family and work with them to resolve the situation.
What are the benefits of the Committee? 
It is of big benefit because it is just like a bridge between the parents, students and the school. I can say, we are like the messengers for the school, to the parents, because every information or issue which comes in, it comes to the Parent's Committee and we then pass it on to St Jude's and work with them on ways to resolve it.
In what ways does the Committee help the students?
We are often going out to the areas where our students live and meet with the families and find out any difficulties that they are having. The Committee also goes and crosschecks a student's background and if there are welfare issues. The Committee alerts the issue to the Welfare Deputies who look thoroughly into it and they will also refer us to do further investigation. If the students' families are struggling to buy basic items, St Jude's supports those students by giving them a pack with oil, sugar, rice, beans, washing and cleaning soap, toothpaste and other essentials. Our priority is making sure that these students are supported and are getting everything they need like the other students.
For background, the Health & Welfare program operates on the foundation of assisting students who require extra needs or those living in extremely difficult situations.
Tell us more about how the Committee is an important component of St Jude's and how it's unique compared to other Tanzanian schools.
St Jude's has a very good system. Even people from outside, when they see us calling meetings in the area, and they say 'ah why are you doing this?' and we say we want to update our parents with what is going on at school. It's a model that is working well.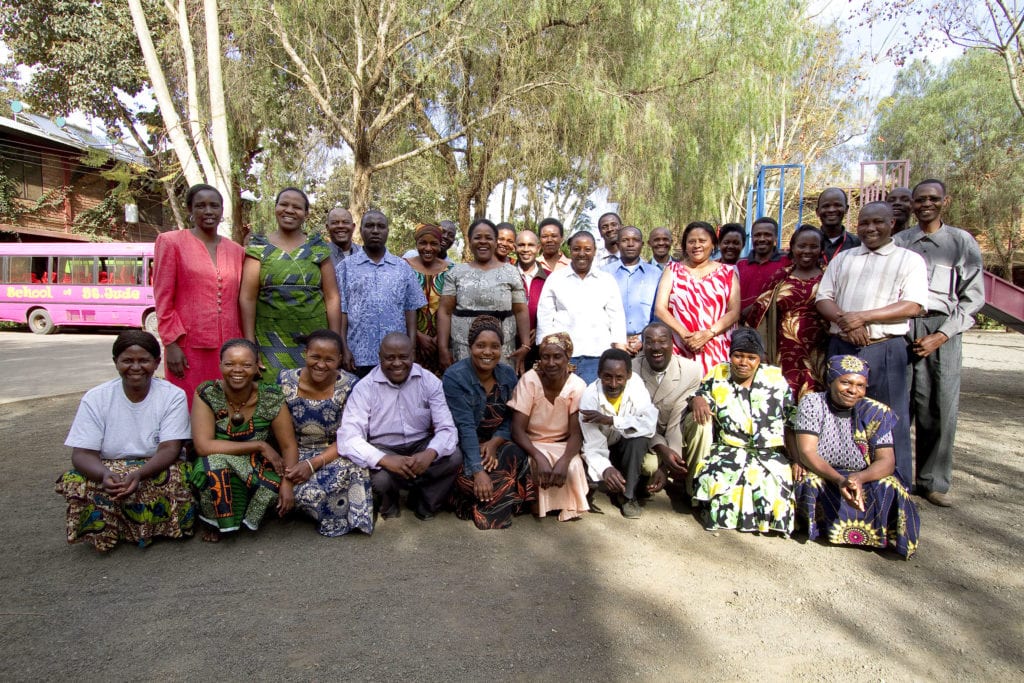 Replies