Not many primary school students could say they've sung for a Queen, a President and a Prime Minister, let alone in the same room and at the same time!

Our School of St Jude choir had that chance at the 92nd Rotary District 9211 Conference in Arusha, held in early May.
The captivating performers passionately delivered the Tanzanian National Anthem for Her Royal Highness Queen Sylvia Nagginda of Burganda, Rotary International President Nominee Sam Owlori and Tanzania's Prime Minister Kassim Majaliwa.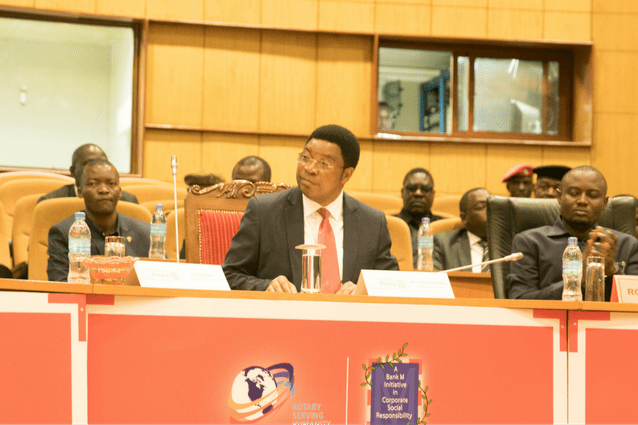 Leadership and pride echoed in their tune, setting the score for an exciting three days! 
The conference showcased the best that Rotary International has to offer. Clubs provide an environment for people of many ages to develop new skills, and have a lot of fun, while practicing the Rotary motto: 'Service Above Self'.  
On Saturday May 6, delegates braved the morning chill and painted the town red, marching through Arusha's streets donned in bold 'End Polio Now' t-shirts which were generously donated by Rotaractors from The University of Canberra. 
Our Rotary Coordinator, Sebastian Cox, glowed with pride as he walked side-by-side with St Jude's Interactors.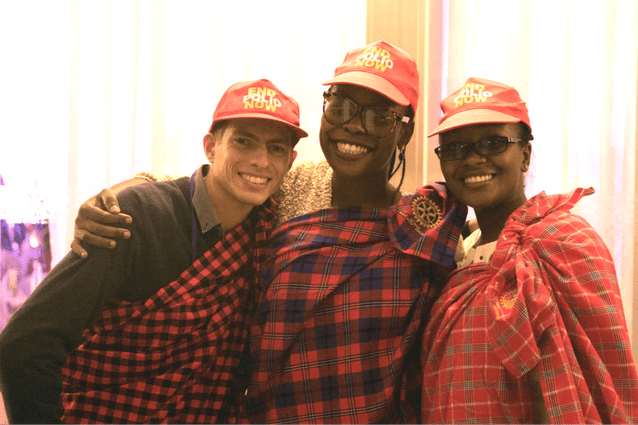 "The Polio walk gave Interactors the opportunity to be exposed to Rotary's largest project – End Polio Now."
"The eradication of Polio has been Rotary's largest project since 1985. Even though the incidence of Polio has reduced by 99.9% since 1985, an additional 1.5 billion dollars is needed to eradicate it completely."
"The walk was a highlight of the conference, given that the Rotary Foundation is celebrating 100 years," Sebastian added.
More than $2000 was raised at the march through the sale of 'End Polio Now' Caps.
Vivian Deus, Treasurer of the Rotaract Club of St Jude, says our students' contributions over the weekend were appreciated by all.  
"Earlyactors were the superstars of the whole conference! Their enthusiasm and stories brought most of the attendees to tears."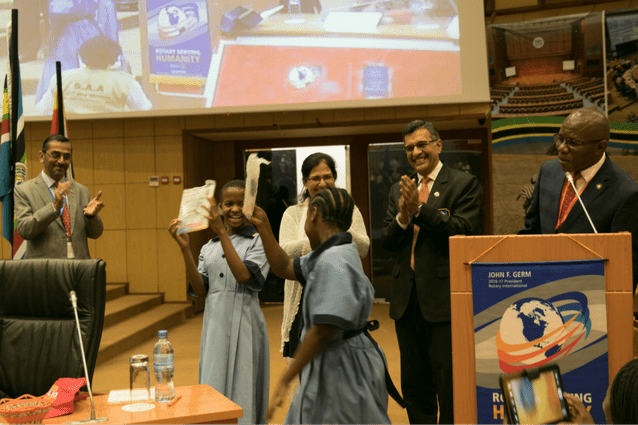 "They are living proof that our backgrounds don't define us – our future does," Vivian enthused.
St Jude's boasts the first Earlyact club in the whole district, although many have formed since.  
Our young representatives spoke fervently on what Earlyact is, the projects they have accomplished and what Rotary, as one of St Jude's founding partners, means to them. 
Interactor and conference delegate, Irene agreed with Vivian naming the Earlyact presentation, by far the most inspiring.
"They were amazing, fearless and confident. Noreen and Miriam made everyone at the conference smile and laugh."
"It's clear that St Jude's is producing excellent future leaders!"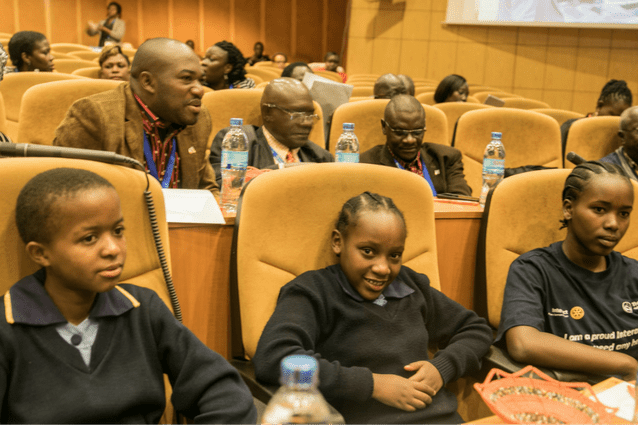 Learn more about the special relationship between Rotary and our school.
Spread the word about the success of St Jude's at your local Rotary club!  
Replies