They say an apple a day keeps the doctor away, but at St Jude's, we love hosting a brilliant team of health professionals each year who come to check on students' wellbeing.
It's no small task to adequately assess the needs of 1,800 students. Between them, our Health Check team has decades of experience in a range of fields, including (but not limited to) paediatrics, physiotherapy, nursing, audiology, optometry, psychology, education, counselling and general practice.
Doctor Philippa (Pip), a long-time sponsor, has played a crucial role in developing the two-week Health Check program for the last nine years. Under her leadership, the team assesses students' medical and developmental needs and uses their findings to refer students to medical professionals in Arusha for further assessment and support.
"It's a fantastic opportunity for those who come as members of the Health Check team, even though it's hard work. We're here really to encourage self-awareness. We also held a seminar for students who are curious about following a career path in the medical field or psychology, so it's a win-win," Doctor Pip said.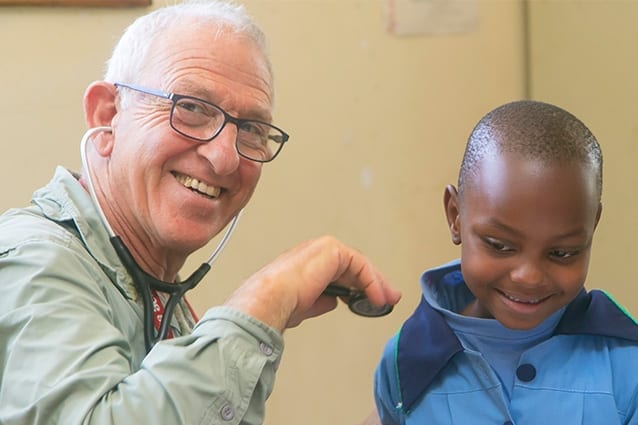 Doctor Philip, a general practitioner from Armidale, New South Wales, returned with the Health Check team for the second year in a row.
"I've been taught from an early age that a healthy mind and healthy body go hand in hand. We're here to help maximise students' learning potential by identifying particular health concerns which may impact upon their ability to concentrate or absorb information in class, particularly when it comes to issues with seeing and hearing," Philip said.
"We also check on students' psychological wellbeing. Many St Jude's students come from backgrounds of trauma. I sponsor a student whose mother died from AIDS. She was abandoned by her father when her mother died. These kinds of traumas affect a child's ability to learn and may manifest through physical symptoms so it's important we look after their mental health as well."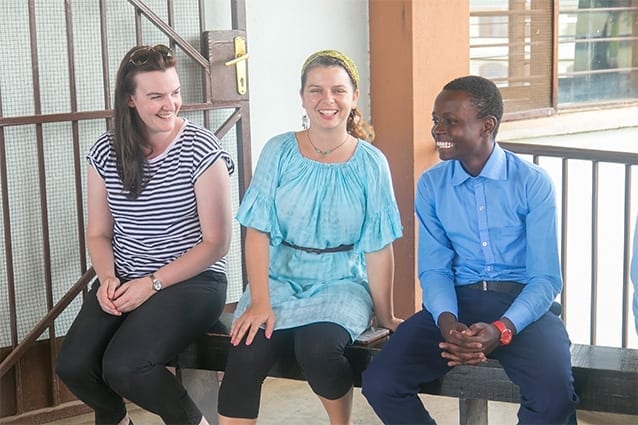 Chloe, an educational psychologist from Victoria and a newcomer to the Health Check team this year, engaged staff members in professional development seminars to help them identify and address mental health issues students may experience.
"In a country like Tanzania, which is doing relatively well compared to some African countries, mental health awareness is still quite limited. However, there seems a desire to learn more about it. There's a big need for education from a grassroots level. It's really fertile ground for training and education around how to support mental health issues and how to reduce the stigma."
"We know that children perform better if they are well-supported and have coping strategies to deal with underlying stresses or traumas. I've been so impressed with the Child Protection Officers at the School and the work they're doing. Providing services for them and building capacity is wonderful. They're very keen, invested in and passionate about what they do at St Jude's."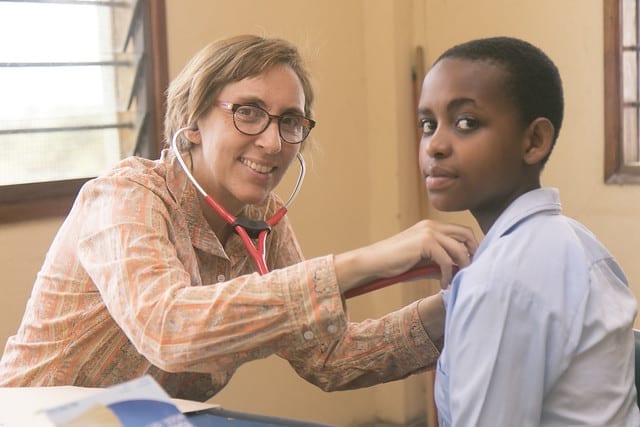 Are you interested in spending time with our students and staff? Visit St Jude's and join our community! Contact our Visitor team directly at visitor@schoolofstjude.co.tz for more information.
A special thanks to: Doctors Philippa, Craig, Annie, Gordon, Philip, and Sarah. Orthoptists Myra and Caroline. Psychologists Chloe and Camillia. Social worker/counsellors Dan and Janene. Nurse Louise. Audiologist Migien. Physiotherapist Jane. Associates June and Veronica.
Replies