Two years ago, Lance was more than 13,000 kilometres away from Moshono, at school, in Medina, Minnesota, studying a subject called 'Life Class', when his teacher began talking about Tanzania and a school in Arusha.

It was at this point that Lance's teacher showed the class a '60 Minutes' documentary featuring an interview with The School of St Jude Founder, Gemma Sisia.
The documentary made an immediate impression on Lance.
He wanted to help.
"If you're a kid and you can help another kid," says Lance. "Then why not?"
That night, Lance went home and showed his parents the St Jude's website, wanting them to be as enthused as he was by what he'd seen.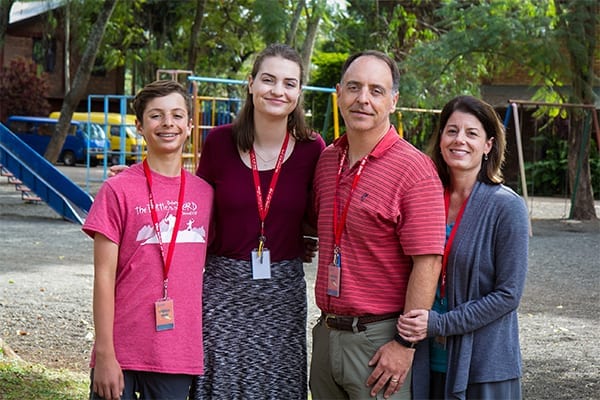 Lance's parents were impressed by St Jude's, but they figured this was a passing interest, like with other things Lance had learnt about at school.
"From our perspective," says Lance's dad, David. "He comes home from school with something exciting all the time."
But weeks turned into months, and Lance did not let up.
Months later, for Christmas, Lance decided that instead of receiving presents, he wanted to try and sponsor a student's education. On his birthday, he doubled down, insisting that all the money he received be put towards helping St Jude's.
"Lance's mantra is 'kids can do things'," says David.
Encouraged by his parents, Lance pooled together all his money and began a shared sponsorship of an academic scholarship for a Standard 3 student, Twayiba.
He has now been supporting Twayiba for almost two years, with the two exchanging letters and photos several times a year.
It's not just Lance who eagerly awaits to hear from Twayiba, but his parents and sister too.
"Because it's Lance's money that pays the sponsorship cost, it's in his name and the letters go to him, so I'm always having to asking him – hey, let me see them too!" says Lance's mother, Nicole.
As the exchange of letters continued, the two children, from opposite sides of the planet, began to establish a connection and Lance set about lobbying his parents to visit St Jude's and Twayiba in person.
In July, they did just that.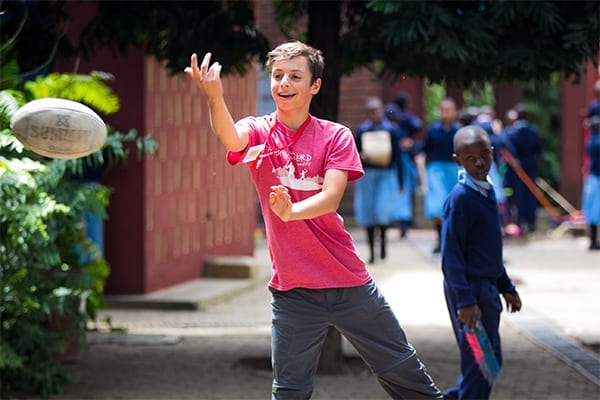 Upon arriving, Lance's family were surprised by the enormity of St Jude's.
"You think it's going to be a little school," says David. "But we came here and we were floored – it's got multiple campuses and it's grown so much."
The family joined a reading lesson with a class of primary students in the library. Lance was impressed with the reading skills of the students.
"There were some pretty big words, like 'fascinating'", says Lance. "And they knew them! To think that only a couple of years ago they didn't speak or read any English, it's pretty amazing."
Lance's favourite thing about his visit?
"Visiting Twayiba's home and meeting her family," Lance easily recalls, "the culture exchange was great, we were all asking questions. How old we were, what our families were like. They were a bit surprised to find out it was me sponsoring Twayiba though, I think they thought it was my dad!"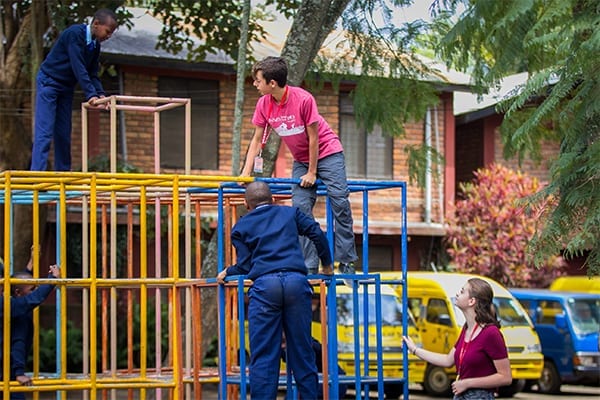 After visiting St Jude's and seeing it in action for themselves, Lance and his family are now keener than ever to spread the word about St Jude's.
Replies