After 14 years at St Jude's, Vedasdo-Venance is aiming to change the lives of thousands of Tanzanians through his first entrepreneurial venture - turning banana skins and farm waste into charcoal!
His new product will help fuel struggling villages, giving families a cheaper and more sustainable alternative for their cooking.
"Thanks to what I have learnt from St Jude's I want to bring change upon my country. I understand what it is like to have a hard life. I've already made some samples and some people in the community have already accepted the product," Vedasdo-Venance said proudly.
The Form 6 student shared his experience with other Tanzanian students at Rotary's Youth Leadership Awards Day. The RYLA event introduced students from all walks of life to the Rotary concepts of community service, leadership skills and goal setting.
82 students, from 15 different schools across Northern Tanzania attended the day, which was modelled on a formula Rotary clubs use around the world.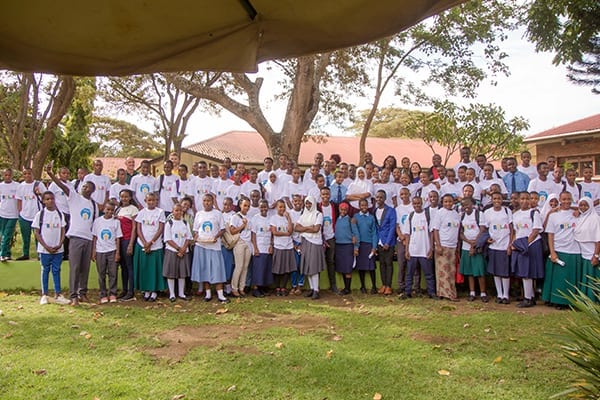 "The opportunity to meet with other young leaders who are focusing on projects around water, energy and hospitals means a lot to me," Vedasdo-Venance reflected.
Vedasdo –Venance also helped train younger students in public speaking as part of the RYLA program.
"I want everyone to have these skills, lots have the fear factor, but if you can remove that you can just go out and do it."
Thanks to the support of the Rotary Club of Brisbane High-Rise, St Jude's leaders also participated in the first Interact Bootcamp, with four in-depth workshops relating to different industries.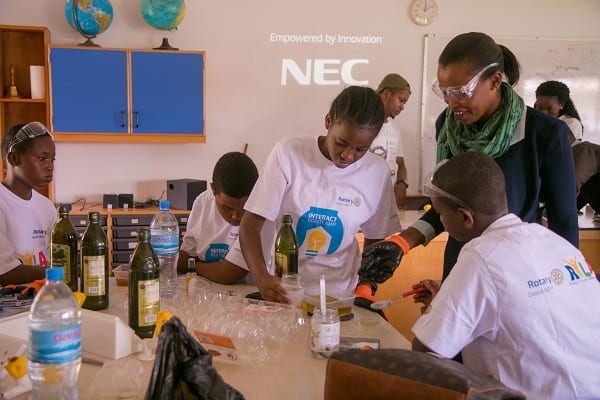 Students were separated into different 'occupations' such as, Technology where they studied robotics, coding and IT services, Communication where students used the Rotary style guide to create a website from scratch, a Creative group who designed the Rotary symbol out of recycled bottles and Entrepreneurship, where participants planned and learnt production skills for a small soap-making business.
For Form 3 student, Grace, it was a chance to develop tactics she can use in her future.
"The leadership skills I have learnt today will help in my life, as I want to be Lawyer, or otherwise a Politician. I want to be a Lawyer as I was impressed by my Aunt who went to law school in Arusha, but her dreams unfortunately failed. I see what is happening around the world, and here in Tanzania, and I want to help those in need," Grace shared.
Grace explains it's that desire to give back, and to ensure others live in a better world than those around her have experienced, that draws students to Rotary events.
"The life I had before was hard, at the place where we lived it was hard even to get water for drinking, so I really want to make a difference in our community."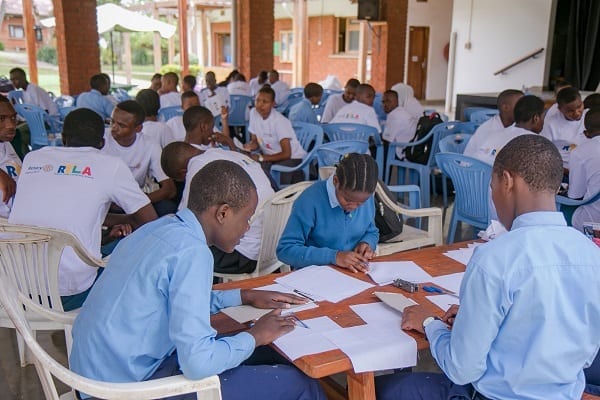 That dreaming and self-growth is exactly what St Jude's Community Relations Officer & Rotary Specialist, Laura Bird, hoped students took away from the day she organised.
"I hope the event gave the students a bit more of an idea of what they can aim for, specifically the goal-setting workshop. We want them to know they can achieve, if they are willing to work hard," Laura explained.
Rotary statistics show numbers of students attending club events in Tanzania are at a record high, and Laura believes St Jude's is leading the way with creating future Rotarians.
"We are trying to develop the future leaders of Tanzania at St Jude's, so being able to have students have access to more leadership training and opportunities for students to show their leadership potential is important to the goal of the school," she said.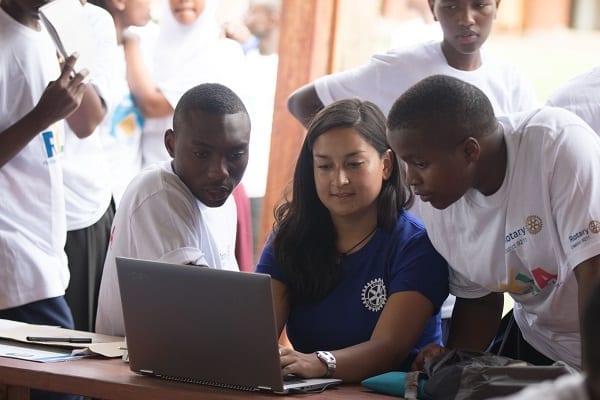 St Jude's staff and students will also be involved with the development of other Rotary clubs in Arusha over the next two years, giving students like Vedasdo-Venance and Grace more opportunities so they can continue to dream big.
"Arusha is starting to become the second hot spot for Rotary in Tanzania, since the youth element have been more active. The exposure of Rotary in Arusha is growing. We even hope to build a club that includes young professionals," Laura shared.
Share our RYLA success with your Rotary club and help us to spread the word!
Replies