Uniform Day promises to be an annual highlight at The School of St Jude, and this year's celebration did not disappoint.
Veronica, a hard-working mother-of-three, stood excitedly outside the gates of St Jude's Sisia primary campus for the second time.
The first time was during student selection testing last year, when she waited many hours, hoping her daughter, Maureen, would score highly enough in St Jude's entrance tests to earn an academic scholarship.
Four months on, Veronica waited eagerly among hundreds of overjoyed parents once more: this time, to catch a first glimpse of her daughter triumphantly parading in her brand new school uniform.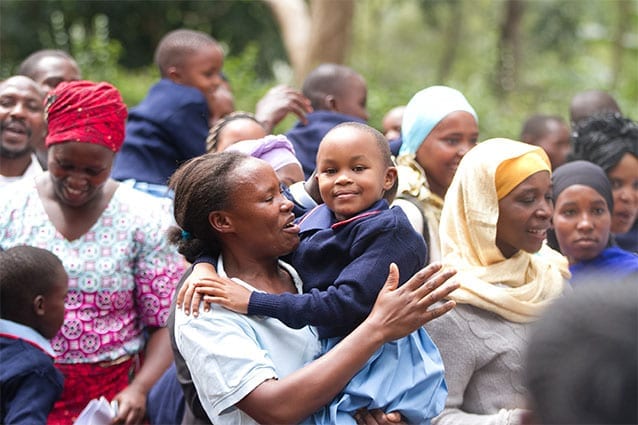 Maureen flung herself into her mother's arms, and Veronica, sweeping her into a tight embrace, wore a telling expression of relief, pride and hope.
Maureen, along with her 75 new classmates, now have the opportunity to win the fight against poverty and change their families' lives.
"I am so happy…so happy," said a speechless Veronica, overcome with emotion and glee.
"I have three children. I wash people's clothes for work. Maureen has been very sick, and it is because of doctors that she is alive. Now that she is at St Jude's, she will have the chance to become a doctor herself."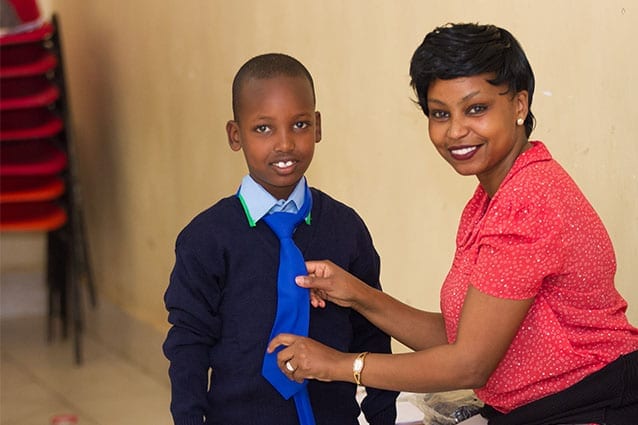 Many adults in Tanzania do not have the chance to receive education beyond primary school.
However, thanks to St Jude's donors and supporters worldwide, Maureen and her classmates will have the chance to finish secondary school and receive a tertiary education.
Their opportunity is a gift unlike any other. It is a gift which may influence generations of Tanzanians to come.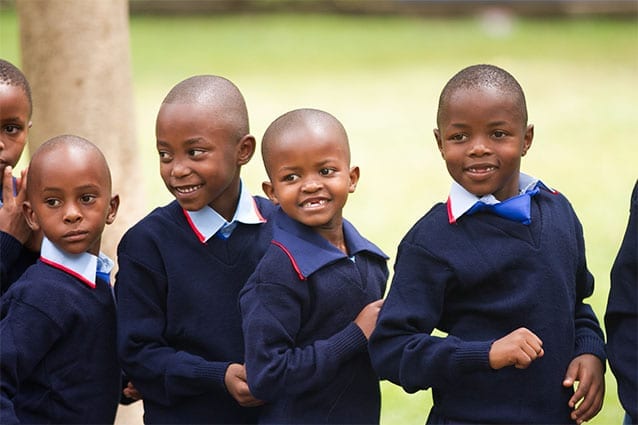 Our newest Standard 1s and 2s have already surpassed the odds and proved themselves as outstanding leaders.
Each of them scored among the top 10% in their government school results last year, out of as many as 200 students per class.
At The School of St Jude, they will have access to quality teacher support, appropriate class sizes, facilities and equipment, to help them reach their full potential.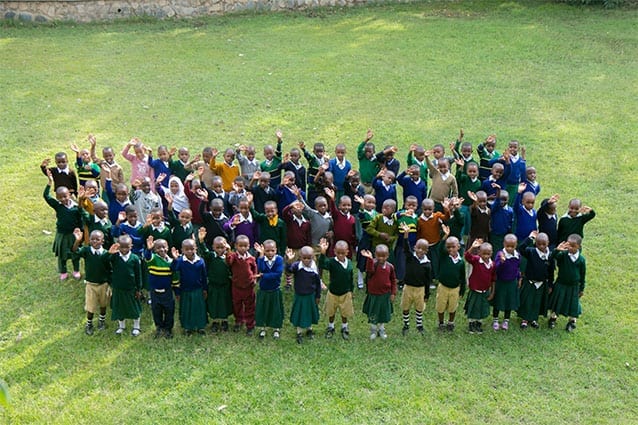 Sponsorship is crucial to ensuring each of our youngest students will be able to receive an education for the next 12 years and beyond.
Sponsorship Coordinator, Grace Mahenge, has worked at St Jude's for seven years and knows academic sponsorship ensures the sustainability of a child's education and their future.
"St Jude's provides transport, food and boarding, as well as education, to make sure students are comfortable as they grow, compared to what they may miss out on in government schools. Without your sponsorship, we wouldn't be able to support all of the new students."
Currently, 70 of the 76 new students have yet to secure sponsorship. By sponsoring a School of St Jude academic scholarship, you will help to change the life of one of Tanzania's most disadvantaged, yet extremely bright young people. Through you, there is hope — find out how to become a sponsor today. 
Replies